Blog
Disney's Finest Lounge Food
Author: Cara Goldsbury | Comments: 0 | Categories: WALT DISNEY WORLD® , WALT DISNEY WORLD® DINING
On the final evening of my latest trip to Walt Disney World it was just too much energy expenditure for my planned dinner at Narcoossee's even though I was only a monorail ride away from my villa at Bay Lake Tower. So on a whim I walked across the skybridge to the Contemporary Resort, went down the escalator to the California Grill's second floor podium, and asked for a seat in the restaurant's 15th-floor lounge. The hostess on duty cheerfully complied, and in a matter of minutes I was seated with prime views overlooking the Seven Seas Lagoon and the Magic Kingdom.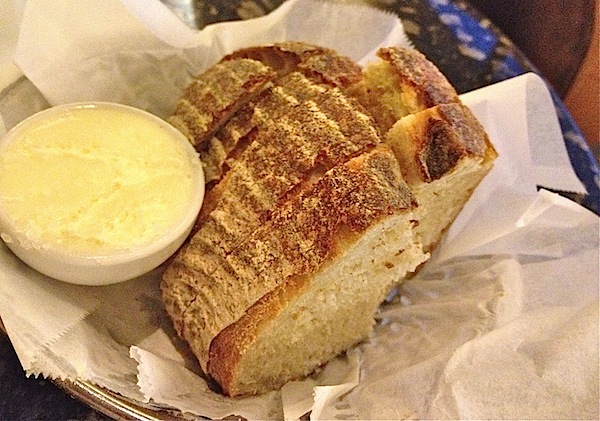 I mean seriously, where else can you find lounge food like this! The restaurant's entire menu is available so I had a multitude of choices. Of course I had to start with a beautiful glass of Napa Valley Groth Chardonnay chosen from an amazing list of wines by the glass. And then there's the dangerously good bread, a golden-crusted, grainy sourdough served with salty butter that I totally overindulged in…never mind, I will diet tomorrow. Then to add insult to injury after downing the entire basket of bread, out came a chewy heirloom tomato flatbread sprinkled with smoky applewood bacon.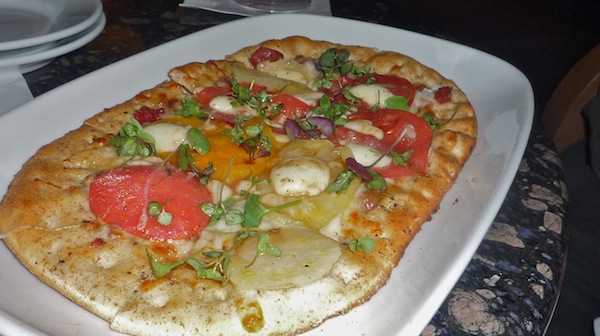 My entrée was perhaps the best I've had here… a superbly crisp Florida red snapper atop slices of waxy fingerling potatoes, crisply cooked yellow and green beans, all topped with frisée and a tangy mustard vinaigrette. Almost like a warm salad.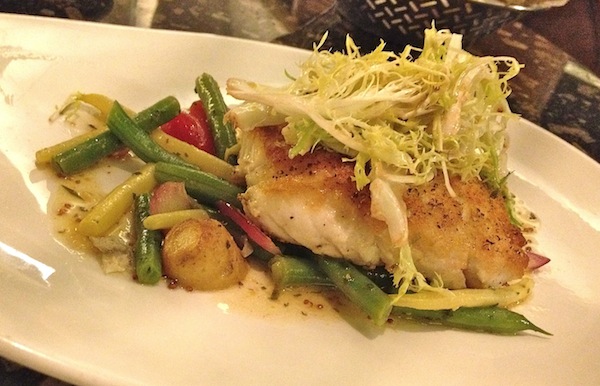 And believe it or not I actually found room for the Peaches and Cream dessert-Florida peaches spooned over a dense olive oil cake with scoops of creamy vanilla panna cotta and luscious peach ice cream. And the best part of this indulgence is that is was a no-sugar-added dessert. It didn't do much to redeem my excess, but I did feel a bit saint-like in ordering it.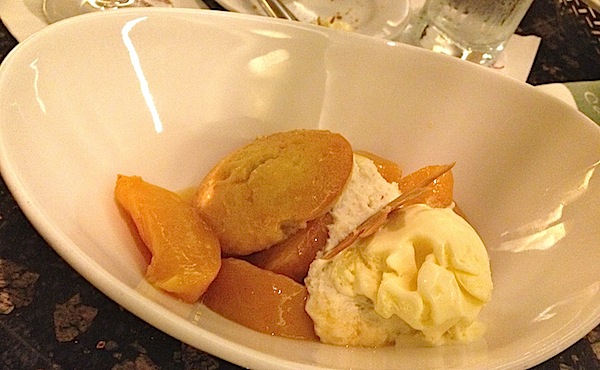 So I trudged, luckily not very far, back to my villa in a total food coma. Now I'll have to be content until my next excursion to the amazing restaurants of Walt Disney World.
Cara Goldsbury is the author of The Luxury Guide to Walt Disney World Resort. She is Chief Executive Concierge at Glass Slipper Concierge and has appeared as a leading Disney expert on two Travel Channel specials, Disney Splurge! and Disney Royalty. She has also been cited numerous times in national news articles, in such notable publications as Forbes Traveler, as an expert on the Walt Disney World® Resort.
Comments
There are no comments for this entry yet. Be the first!
Leave a Comment