Destination
Disneyland® Resort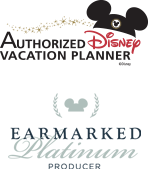 When Walt Disney's two daughters were young, he would take them to zoos, carnivals, and parks, where he ended up sitting alone on a bench while they had all the fun. Then, finally, it occurred to Walt that there should be a place where parents and children could have fun together, a place not just for kids but for families.
It was then that the idea for Disneyland® was born.
Almost 7 decades later, Disneyland Resort remains one of the most popular destinations in the world, attracting people from every corner of the globe. Walt Disney famously said that Disneyland would "never be completed as long as there is imagination left in the world." That statement has proved to be true as new attractions and lands are regularly added.
Through the years, Disneyland Resort has grown to two theme parks, three themed resort hotels, and an outdoor shopping, dining and entertainment promenade. Located in the heart of beautiful Southern California's Mediterranean-like climate, Disneyland Resort makes a desirable vacation destination year-round. With miles and miles of picturesque beaches to its west, San Diego to its south, and Los Angeles to the north, Disneyland Resort is the perfect place to stay in the center of all the SoCal action.
The travel advisors at Glass Slipper Concierge® craft customized luxury vacation packages, meticulously piecing together all of the Southern California attractions, with Disneyland Resort at the hub, creating a seamless vacation experience for our clients.