Destination
Aulani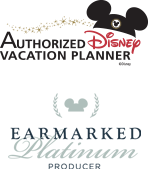 Aulani, a Disney Resort and Spa Ko 'Olina, Hawaii, can best be described as paradise Disney-style. The enchantment of Disney and Hawaii comes alive at this one-of-kind beachfront family resort nestled between the lush green mountains and beautiful ocean waters in Ko Olina, on the western shore of O'ahu.
Aulani is the work of Walt Disney Imagineers, who collaborated with the Hawaiian locals to create a place celebrating Hawaiian history, culture, and artwork. Not surprising, given the Imagineers' gift of storytelling, Aulani tells the story of Hawaii with authenticity and a tremendous amount of detail.
At Aulani, Guests can expect that familiar, world-famous Disney service, plenty of fun and relaxation for the whole family, opportunities to immerse in the Hawaiian culture through unique excursions and experiences, as well as encounters with Disney characters at surprise appearances and during meal times!
Experience the Disney difference in a whole new way at Aulani. Glass Slipper Concierge® travel advisors are ready to show you the way to white sandy beaches, tropical gardens, turquoise lagoons, and sparkling waterfalls.