Disney's Polynesian Resort's suites have a complete new look, and one that is quite pleasing. Gone is the Tommy Bahama décor replaced by a more contemporary yet Asian appearance.
The living area rugs vary from suite to suite with a modern, bamboo motif in neutral colors in the Ambassador Suite. to a bright ginger flower look in green and red in the King Kamehameha Suite. Slated barrel chairs flank sleeper sofas; and in the dining rooms the slated look continues in the chairs here also along with warm wood tables topped with fun, textile lighting in a rectangular shape.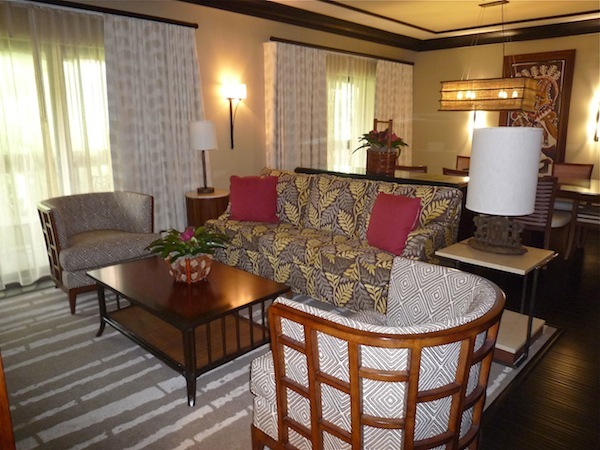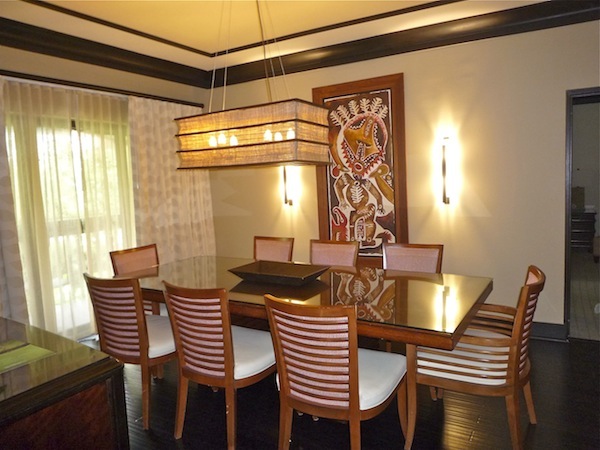 Love, love, love the bedroom fabrics and furnishings. Cane, four-poster beds in a dark wood are complemented by gorgeous linens…white duvets, turquoise pillows and bolsters, and neutral bed runners. In fact, I was shocked to see that they were the same fabrics as in my newly redecorated guest bedroom at home. Drapery is neutral with delightful leaf motif white-on-white sheers.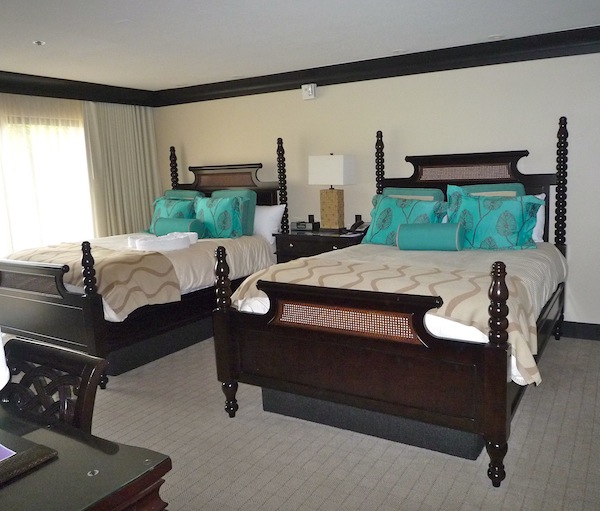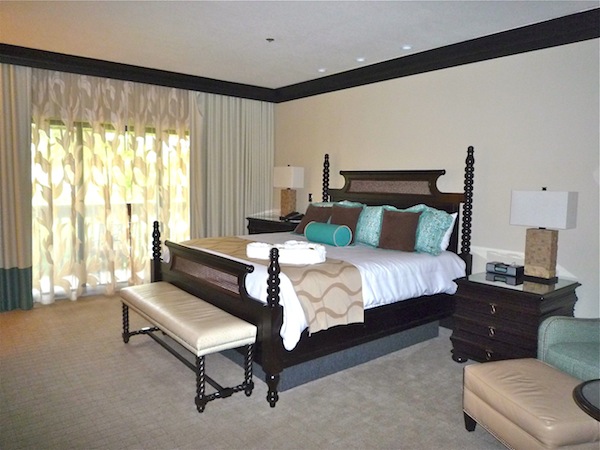 Gone is the dated frosted glass in baths replaced with framed gold mirrors. Vanities are of golden granite and the modern Asian lighting is a nice touch. My favorite addition is the new glass tile fronts on the cabinets.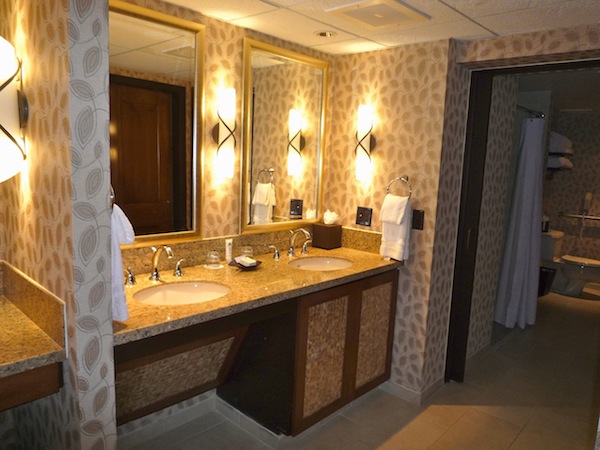 If you're wanting an updated suite definitely consider reserving one of these for your next Disney luxury vacation. Remember that all suites at the Polynesian are in the intimate Tonga Building located adjacent to the Great Ceremonial House lobby area. Views in the Princess and King Kamehameha Suites are of the marina, the Seven Seas Lagoon, and, in the far distance, the Castle. The Ambassador Suites face the backside of the building with a garden and monorail view.
Cara Goldsbury is the author of The Luxury Guide to Walt Disney World Resort. She is Chief Executive Concierge at Glass Slipper Concierge and has appeared as a leading Disney expert on two Travel Channel specials, Disney Splurge! and Disney Royalty. She has also been cited numerous times in national news articles, in such notable publications as Forbes Traveler, as an expert on the Walt Disney World® Resort.