Blog
1930s Glamour, 21st Century Cuisine
Author: Cara Goldsbury | Comments: 0 | Categories: WALT DISNEY WORLD® , WALT DISNEY WORLD® DINING
The best food at Disney's Hollywood Studios is to be found at the illustrious Brown Derby, perfectly re-created right down to the collection of celebrity caricatures hanging on just about every square inch of wall space. 1930s Hollywood glamour is seen everywhere from the rich mahogany walls and furnishings to the sway of potted palms. Massive cast-iron chandeliers, crisp white tablecloths, snug ruby red banquettes, and derby-shaped art deco lamps all set the mood for a sentimental waltz through the heyday of Hollywood. The cuisine here, however, is nothing but 21st century.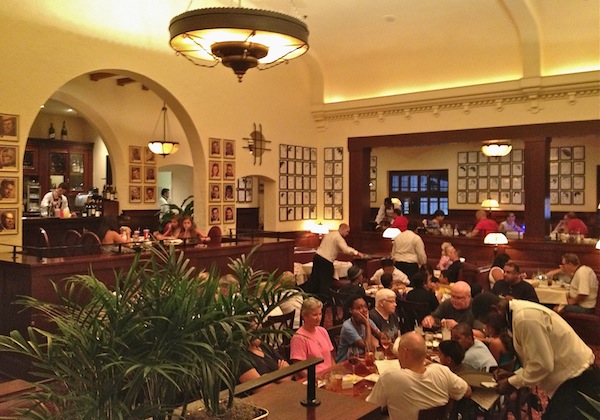 Begin in true Hollywood style with a round of martini flights, a trio of tasting-size gems. Then a great appetizer or two, the best being the cheese and prosciutto cake, a savory and smoky cake wedge composed of a mixture of brie, Midnight Moon goat cheese, and prosciutto made perfect by the accompanying olive salad and thinly sliced Tete de Moine soft Swiss; or maybe the delish blue lump crab spring rolls ready to dip in a slightly spicy miso aioli.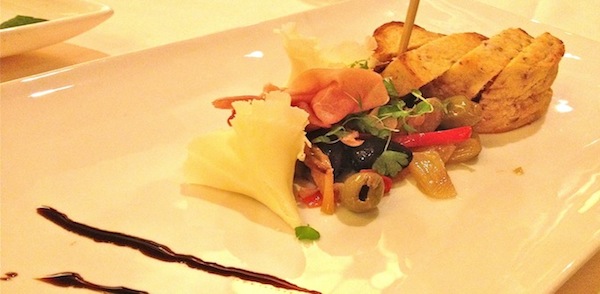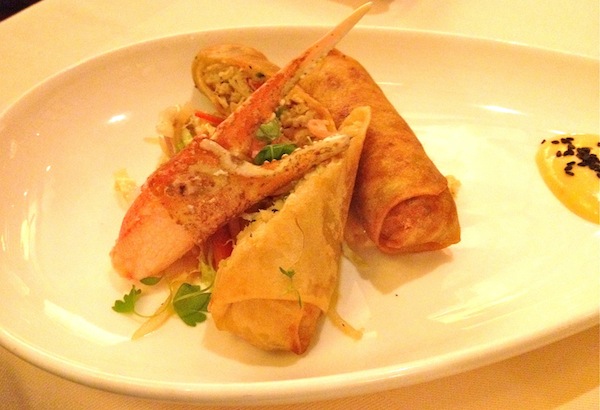 After that it's on to the pan-seared, coriander-spiced grouper with balsamic reduction and fennel oil or whatever the seasonal flavoring may be. Vegetarians as well as non-vegetarians will love the spicy noodle bowl spiked with coconut-crusted tofu, edamame, snap peas, bok choy, and shiitake mushrooms in a red curry broth. And carnivores should think about the succulent grilled filet of beef with a side of Zellwood corn and pancetta risotto and just a splash of arugula pesto. Then again, there's always the restaurant's signature Cobb salad made in the classic way.
Now you absolutely must order a slice of the fabulous, not-too-sweet, but oh-so-perfect grapefruit cake, or your meal just isn't complete.
Cara Goldsbury is the author of The Luxury Guide to Walt Disney World Resort. She is Chief Executive Concierge at Glass Slipper Concierge and has appeared as a leading Disney expert on two Travel Channel specials, Disney Splurge! and Disney Royalty. She has also been cited numerous times in national news articles, in such notable publications as Forbes Traveler, as an expert on the Walt Disney World® Resort.
Comments
There are no comments for this entry yet. Be the first!
Leave a Comment