Meet Trish Mitchell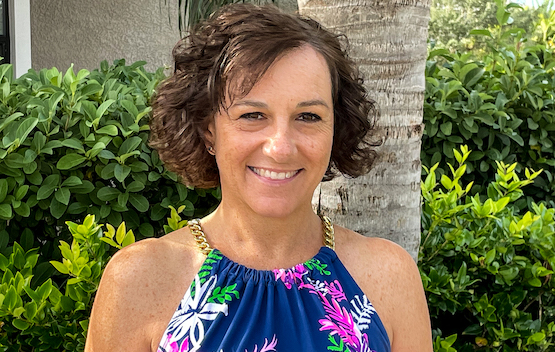 Specialties:
Walt Disney World® Resort; Disneyland® Resort; Disney Cruise Line; Universal Orlando Resort™
Email Address:
.(JavaScript must be enabled to view this email address)
Phone Number:
267-718-6284
My Story:
Trish grew up going to Walt Disney World® Resort and fell in love with it at a very early age. In the late 90's she met a fellow Disney fan, and they embarked on a twenty-five-year journey together and more than seventy vacations at Disney theme parks and resorts. A mother to four children, Trish has a unique perspective on what it means to be a Disney Mom and knows the ins and outs of just about every notable kid-friendly aspect of the park. In addition, she is unique in that she can boast of having stayed in every Disney resort hotel in the continental United States. Ask her about how she has even managed to spend a night in Cinderella's Castle!
Vacationing at Walt Disney World Resort was not enough for Trish, so she and her family now live in the Orlando area and visit the theme parks several times a week. This proximity to the parks gives Trish unprecedented insights into maximizing your Disney vacation and the ability to experience every aspect of the Walt Disney World Resort. From shopping to dining to behind-the-scenes tours, Trish has seen and done it all.
Nothing delights Trish more than helping other families plan their magical Disney getaways. She has an infectious love for Disney that shines through in all of her client interactions. When it comes to getting the most out of your time at the resort, Trish can help ensure that your Disney vacation is as magical a time as you have ever dreamed of!
Testimonials:
"We just returned from our magical Disney World Vacation. This trip would not have been as perfect if not for the amazing Trish Mitchell. From the first contact over a year ago, every email, every question she answered, every suggestion she made, was what really made our trip. I knew kind of what I wanted, she helped fill in the pieces, make sure we hit the right spots for our young kids in Disney World…Trish went above and beyond to make sure we had the most amazing vacation ever. She was even available to us during our vacation, helping me make a few changes along the way, even though she was on vacation herself! I know when we are ready to start planning our next Disney Vacation, Trish, and Glass Sliper Concierge will be our first stop!"
Genny Colby, Henderson, CO
"Trish, Thank you for helping us plan our trip. We had a wonderful time!...We followed your notes on must see's and fast passes and it helped us out a lot.This was our best vacation ever, so thank you again for all of your help. When we do anything Disney again, I will be sure to give you a call. I will also recommend you to my friends if they are planning to go out to Florida."
Antoinette Saldana, Lakewood, CA