Meet Katie Chang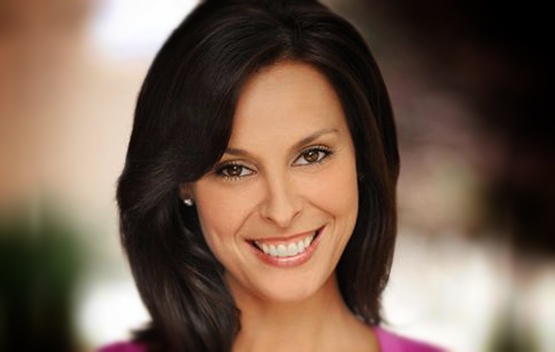 Title:
Specialties:
Walt Disney World® Resort; Disney Cruise Line; Adventures by Disney® Long Weekends; Universal Orlando Resort™
Email Address:
.(JavaScript must be enabled to view this email address)
Phone Number:
609-451-1517
My Story:
A self-proclaimed Disney know-it-all, Katie will create a vacation for your family that you'll be talking about for years to come. As a lifelong visitor to Walt Disney World® Resort, she is a treasure trove of knowledge on how to create a Disney vacation that suits your family perfectly. Having stayed at most of Disney's on-property resorts, experienced dozens of restaurants, shows, special events and just about everything Walt Disney World Resort has to offer, Katie can create the Disney vacation of your dreams, all while you sit back and enjoy what she has planned for you.
Katie knows Disney from the perspective of every walk of life from childhood to married mom of two. As an owner in the Disney Vacation Club, she travels to Walt Disney World Resort with her husband and two "princesses" two to three times per year and is always in the know with the latest news, attractions and happenings. You will benefit from her years of Disney travel and passion for designing meticulous Disney vacations through a Daily Touring Plan custom-written specifically for you based upon your personal vacationing style, unique needs and preferences. Katie's light personality, attention to detail and white-glove approach to planning your vacation will have you coming back for more just to see what she will create for you next!
In addition to her expansive knowledge of Walt Disney World Resort in Orlando, Katie has vacationed in Disneyland® Resort and spends one week each year at Disney's Vero Beach Resort. If cruising is more your speed, Katie will use her expertise gained on several Disney Cruise Line vacations to ensure a magical sailing for you. World travelers can set off on an unforgettable trip with Adventures by Disney®. All you need to do is pack your bags and go! If you're dreaming of having the perfect Disney destination vacation, Katie is ready to find your perfect fit!
Testimonials:
I write this as a testimonial to Katie Chang. I am a very busy physician and I recently attended Walt Disney World with my two daughters (5 and 8) for the first time. Due to scheduling issues, I wasn't sure which set of two dates that I was going to be able to travel. Katie took the time to book fast-passes and character dinner reservations for both potential options so that I would be covered either way. Furthermore, Katie's detailed advice and help with all aspects of the trip including stroller rental and car service was amazing. Although the room type I desired was not initially available, Katie kept looking until it was available. Katie was honestly the most attentive person that I have ever had the fortune to work with in any industry. I have never received better service from anyone in any field. Our trip was amazing and care-free due to the amazing effort of Katie, and I could never thank her enough."
Chad Long, Austin, TX
"I truly feel lucky to have found Katie Chang from Glass Slipper Concierge. I was so overwhelmed by the thought of planning a trip to Disney; the last time I went was over 25 years ago. Then I saw the great photos a friend from college posted on Facebook. Knowing the organized and knowledgeable person she is, I asked her how she planned the trip, and she said she did not plan it, Katie Chang did! Katie was wonderful, and she made the process of planning our trip stress free.
Once we nailed down the hotel (she helps you decide that based on your price point and interests – we actually stayed at 2 different ones to get a broader experience), she took care of everything else. Katie has you fill out a detailed questionnaire about your family and, based on that she makes recommendations on FastPasses and restaurants. The best thing she did was book the FastPasses – we got passes to every ride we wanted! Whenever I had a question, she always called or emailed in a timely manner and was happy to help. I never felt as though I was bothering her.
Prior to the trip, she sent us an amazing packet outlining everything for the trip. She even included little presents for the kids. My husband and I loved the detailed daily itinerary she provided of where to go and when. You do not need to follow it, but we did because she was correct about where to eat, what rides to do when, etc. – it made the days easy. Another thing she did was reserve a stroller from an outside company for us – much better and cheaper than the Disney ones. I know this testimonial seems too good to be true, but I mean every word. The trip was perfect thanks to Katie's help. I am telling anyone who is interested in going to Disney to contact Katie immediately."
Cara Lund, Belmont, MA
"Katie ~ I've worked with a ton of travel agents and luxury hospitality folks and so feel that I can speak with authority! I have appreciated working with you and am very excited about our upcoming trip!!!"
Jennifer Hawkins, Brooklyn, NY
"Katie ~ We are having THE best time in Disney!!!! EVERYTHING is perfect!!!! Kids happy, hubby very impressed!!! Thank you so much for making this trip so easy & flawless!
Thank you, thank you, thank you again!!! A VERY memorable event!"
Lisa Tickle, Bristol TN
"Katie,
Our family cannot thank you enough for planning such an amazing vacation for us. We had such a wonderful time. Your recommendations were the highlights of our trip. We loved your favorite restaurant in Mexico! We enjoyed a beautiful table right by the volcano! Thank you so much for making that happen! The Pixar short film fast pass was a family favorite. Thank you for suggesting this! Our room was centrally located by the pool, the food court, and the bus depot, making it so easy for all of us to get to where we needed to go. And the Grandmas really enjoyed the special vacation thanks to all of your planning and considerations. We truly appreciated all of the special extras you made happen for us. We will certainly share your name with anyone who is planning a trip to Disney. You are so amazing. Thank you!"
The Sauber Family, Huntley, Illinois