Meet Dennis Brown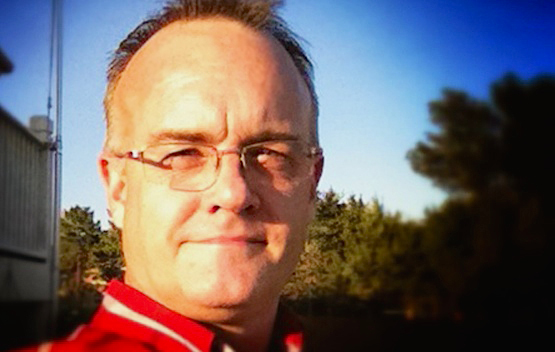 Specialties:
Walt Disney World® Resort; Disney Cruise Line; Disneyland® Resort; Adventures by Disney® Long Weekends; Disney Group Travel Planning; Universal Orlando Resort™
Email Address:
.(JavaScript must be enabled to view this email address)
Phone Number:
316-761-3698
My Story:
Dennis Brown is, to say the least, an experienced Disney travel agent. He has visited Walt Disney World® Resort every year since 2000. He leaves no stone unturned when it comes to Disney Destinations or for that matter no aspect of Disney un-photographed.
A talented photographer with a degree in Interior Design from the Institute of Art of Dallas, he capitalized on his disposition toward the graphic arts when he worked creatively on numerous feature films and television projects. To get a feel for the "most magical place on earth" as seen through Dennis' eyes, you're invited to browse Dennis Brown360.com where there are more than 1,000 of his 30,000 photos to whet your appetite. He'll even consider being your own private photographer on your next Disney vacation!
Dennis' enthusiasm for all things Disney is unmatched. He has attended all three Disney Agent Education Programs at Walt Disney World Resort, Disneyland® Resort, and Disney Cruise Line. In 2013 Dennis added to his repertoire by sailing twice on Disney Cruise Line as well as two additional trips to Disneyland Resort with one more to Walt Disney World. He is a charter member of D23, an insider group of Disney aficionados.
All of which adds up to an ideal Glass Slipper Concierge® vacation planning resource for you, during the holidays or any other time of year. His in-depth approach to acquiring knowledge and nuance of the theme parks and resorts make Dennis a true asset in arranging your perfect Disney vacation.
Testimonials:
"Dennis ~ OH MY, that trip was simply amazing! The new pool area and splash pad was a huge hit with the kids. Two awesome water slides makes for some great times! The room itself was amazing, loved the upgraded rain showers, the cool hide away bed (which the kids fought over who got to sleep in it), how close it was to the transportation center so we could hop on the express monorail and skip all the resort crowds, just amazing!
We truly appreciate all your assistance in making that such an amazing trip! Can't wait to do it again!!!!"
Rebecca W., GA
"Dennis,
Thank you so much for all of your help and organization. You did an amazing job and we got to do all the things we wanted and more!! We had an amazing time and wish it would have lasted longer! Thanks again for all of you help!!"
The Bednars, Firth, NE
"My experience with Dennis Brown was amazing. He was very informative and would always give an honest opinions. I would definitely recommend Dennis Brown at Glass Slipper Concierge to anyone looking for a Disney travel agent, and advise them to look no further because Dennis is the one!! He helped to make all our Disney dreams come true!!"
Leigh Anne Oswald, Greenville, SC
"I would like to tell you what am amazing experience we had booking our Magical Disney Vacation with Dennis Brown. This is our second Disney Vacation we have booked with him. And will continue to use him for years to come. From the first time we got in touch to the last day of our vacation he was so amazing. Down to every single detail he knows exactly the right thing to say and has so many wonderful suggestions. I have 3 children 10,7, and 5 and beacause of Dennis we had the time of our lives. Already discussing our next trip!!!"
Amanda Meloney, Philadelphia, PA
"We had a wonderful trip leaving us with memories that will last forever. Dennis helped us with every aspect of planning the trip and even helped while we were there. I highly recommend Dennis to help you plan your perfect Disney vacation!"
Luther Family, Colorado