Meet Jennifer Kozlow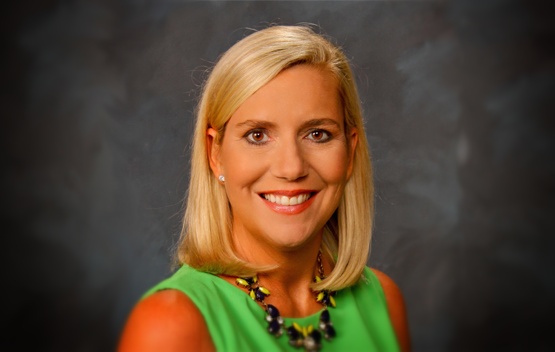 Title:
Specialties:
Walt Disney World® Resort; Disney Cruise Line; Adventures by Disney®; Disneyland® Resort; Aulani; Universal Orlando Resort™
Email Address:
.(JavaScript must be enabled to view this email address)
Phone Number:
703-582-6854
My Story:
Jennifer Kozlow is a true Disney fan. Growing up in Florida, Jennifer and her family traveled to Walt Disney almost yearly, a tradition she now continues with her own family. She and her husband even got engaged at Walt Disney World!
Having experienced the magic of Disney as a child, a teenager, a young adult, and now as a mom, Jennifer knows the ins and outs of Disney and what can truly make a vacation magical for each and every person walking onto Main Street!
For over twelve years, Jennifer traveled the United States as a professional event planner and fundraiser. Her experience in designing, planning, and organizing the perfect event gives her an attention to detail that sets her apart from the average travel consultant.
Jennifer knows how to plan the perfect Disney vacation. Whether it is helping you decide which character meal you should reserve or how to find the best spot to see the fireworks, she can determine, down to the tiniest detail, just what your family needs to make your trip a once in a lifetime!
Testimonials:
Jennifer Kozlow ~ We have been singing your praises for a couple of weeks now. Disney was the most magical and wonderful trip we've ever taken! We have never had more fun in our entire lives. Every single aspect of the trip was perfection, and we've all been talking about how hiring you was the best thing we ever did! THANK YOU SO MUCH!
Faith Witzig, Zionsville, IN
"When my husband and I decided that we were ready to take our children to Walt Disney World, we were clueless about where to begin. I stumbled upon "Travel Planner Jennifer Kozlow; Specializing in Disney Vacations" through a Facebook search and decided to send her a message. The rest is history! Jennifer has planned three fantastic Disney trips for our family! From booking our room, to dining reservations, and FastPass reservations…she does it ALL! I did not have to worry about a single thing! It was wonderful! She has always been there to help when we had questions, even responding to text messages on the weekend! ;) I love the itinerary that she mails to us before our trips. Everything that we need for our vacation is neatly placed in a folder so that we know exactly what is going on each day of our trip. I cannot say enough awesome things about her! I plan on using her for all of our vacations that we plan in the future! Thank you so much for the "magic" of Disney when you prepare vacations, Jennifer! You are such a blessing to our family!"
Lacey Skipper, Greenville, AL
"Jennifer Kozlow helped us plan our very first Disney World trip with our two young boys, and was amazing. Our older son has an unusual food allergy, and Jennifer was able to help us make the trip seamless and fun, everything from getting us a microwave in our hotel, to notifying all the restaurants of the allergy. She helped us figure out the best time to go for the year, and worked on getting us a hotel that worked for our needs. She planned out every ride at each of the parks to make sure our children got to enjoy all the fun stuff, and not have to wait in long lines. My whole family had so much fun that we have gone back every year since, always using Jennifer to help us plan a new, and amazing Disney trip. We always recommend her to any friends and business clients that are going to Disney, even if they have been there before, whereas Jennifer knows how to make your trip an amazing experience! We will continue to use her services and recommend her to everyone!"
Meg and Rick Rath, Alexandria, VA
"Hi Jennifer,
Well, its been a few weeks since we returned from our amazing first Disney cruise, and Chrystal and I realized this past weekend that we hadn't reached out to you to thank you for such a fantastic cruise experience! We'd like to thank you for working with us and the rest of our guests every step of the way to ensure that our cruise experience was stress-free and enjoyable. We've worked with other travel agents in the past on other cruises and we have to say that you've been the best to work with thus far! Thanks again for the great customer service!
Joy Family, Charlotte, NC
Jennifer,
"Thank you very much for planning such an amazing trip! We had a fantastic time both at the resort and the parks.The Four Seasons may be even more magical than the Magic Kingdom. Everything from our suite to the water park was wonderful. In fact, we modified our plans for Thursday, Friday, and Saturday to enjoy a few hours at the pool each day. . . .
Overall, your planning and advice were invaluable. I love planning trips to a high level of detail and often don't use travel agents. However, this trip would have been half as fun and far more stressful had you not done the planning. We enjoyed every moment of the trip and can't wait to go back. It was truly a luxury experience and one that we will never forget!"
Nathan Imperiale, Washington, DC