Meet Rose Cermak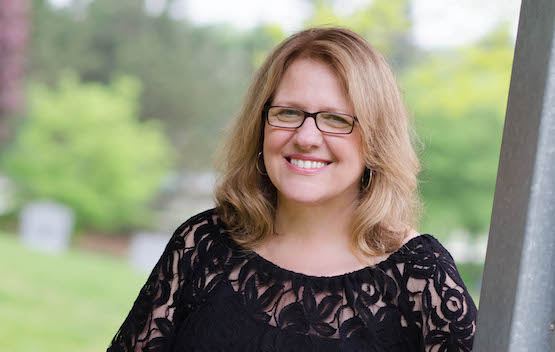 Specialties:
Virtuoso Certified Travel Advisor; Walt Disney World® Resort; Disney Cruise Line; Adventures by Disney®; Disneyland® Resort; Universal Orlando Resort™
Email Address:
.(JavaScript must be enabled to view this email address)
Phone Number:
330-467-9719
My Story:
Before graduating from the College of Disney Knowledge in 2009, Rose was already planning vacations for friends and family just for the fun of it. She has traveled to Walt Disney World many times, with kids and without, each time staying at a different resort so that she has first-hand experiences to share. Naturally detail-oriented, she has the knack of matching up clients with their very own personalized Disney experience.
Rose has worked as a graphic designer, photo stylist, and educator for much of her career, and she truly appreciates Disney's creative perfection and imagination not found anywhere else. She especially enjoys sampling Disney's exceptional and unique dining experiences and can help you navigate your way through the intricacies of meal planning and ticketing options with appropriate suggestions.
She has a well-rounded background with experience in working with a wide variety of clients, including a wide range of budgets — from first-time families with young children as well as teens — to adult-only milestone celebrations. If it's time to plan that special trip you've been thinking about for so long, Rose is ready for you!
Testimonials:
"Rose,
Thanks so much for all of your help with our Disney trip. We had a blast and appreciate all the work you put into it making it special."
Neveux Family, Chicago, IL
"Thank You for all your hard work in making our Disney Vacation so amazing and memorable. From the moment we arrived to the hotel until our departure everything was absolutely perfect. Thank you Rose!!!"
Ellis Family, Valley View, OH
Thank you for your time and energy in helping design a wonderful vacation at Disney World. I was hoping for a lifetime memory for each of the three generations that went on the trip and know that my hope was met beyond expectations. All 9 of us had a great time and very much enjoyed the entire experience. From us, the grandparents, to the siblings - down to the grandkids, we keep telling each other what a great experience it actually was."
Bretz Family, South Euclid, OH
Thank you soooo much for all your help in planning our Disney vacation. It was utterly fantastic, and way beyond all of our expectations . . . actually ranking as our best family vacation ever! Everything went smoothly, and we were even able to hit most of the recommended dining and events that your recommended in your packet. The staff and service was great . . . and we would totally want to do this again next year. We are just super thrilled to bits with everything that you arranged and will recommend you highly to our friends!"
Mandal Family, Oakland, California
"Rose was an absolute pleasure to work with. She took the time and patience to make our first family trip to Disney a week we will always remember. I felt she truly cared that we had a nice vacation, as if she was planning her own. I highly recommend Rose as well as Glass Slipper for any trip planning."
Melissa Blevins, Novelty, OH