Meet Jill Cartwright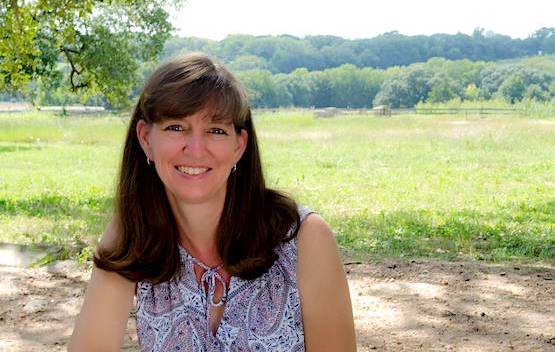 Specialties:
Walt Disney World® Resort; Disney Cruise Line
Email Address:
.(JavaScript must be enabled to view this email address)
Phone Number:
281-236-9854
My Story:
As a life-long Disney fan, Jill is an expert at ensuring the success of family vacations, honeymoons, and any other occasion you can imagine! After numerous trips to Walt Disney World® Resort and several Disney cruises, Jill has all the tips and tricks to help you max out the magic of your Disney vacation. Anything from dining to attractions to even the smallest details, she can cater to your every desire, providing all of the magic of Disney and none of the stress!
Jill is a long time Disney Vacation Club Member and general Disney enthusiast. She knows just how magical a Disney trip can be and how to avoid the tears and fears that may try to tag along. Regardless of age, group size, or any other factors, Jill's specialized personal itineraries and recommendations will dispel any discouragement you have had in crafting the perfect getaway. In no time you will be enjoying the sights and sounds of your well-deserved Disney vacation without the hassle of booking or planning!
Jill is a graduate of the Disney College of Knowledge and knows the ins and outs of all things Disney. Her enthusiasm and passion for spreading the "Disney Bug" to each of her clients will truly shine through in every magical moment of your vacation.
Testimonials:
"From the time we stepped off of the plane our every need was met. I have never been on a vacation where I was so relaxed and carefree! Jill completely took care of everything and we had the time of our lives! From the handling of our baggage, to the beautiful room at the resort to the dining experiences to the FastPass instructions—it was all perfect and best of all, no planning at all on my behalf. We packed and were on our way… what an awesome way to travel! I wish all of my travel experiences could be this smooth and easy! "
Mindy R, Friendswood, TX
"I cannot tell you what an incredible time we had! Every single detail was perfect and that was because of YOU! Our kids were so surprised! That made it even more fun! It seriously was a trip with memories that will last a lifetime! Brad has already said, we will never do a Disney trip again without Jill!"
Shannon B., McKinney, TX
"Jill ~ We had an amazing time!! Disney truly is a magical place and I cant wait to go back. You did a great job in guiding us throughout our day. Thank you so much for setting everything up for us. It was so nice to just show up and have a blast and not have to worry about planning everything."
Keri C., Pasadena, TX
"We had an amazing time. I can't count the number of times I was so thankful that you planned our trip! Or that we said,"What does Jill say?" As many times as we had been to Disney before, we enjoyed this past time the most because of your planning. Seriously! Your itinerary was fabulous! We totally stuck to it and it proved brilliant."
Jody R., Ladera Ranch, CA
"We had the best time and I can not thank you enough. We managed to ride and see everything we wanted to (and several favorites more than once), the fast passes were perfectly planned and timed and our dining experiences were great! It was the best vacation we've had and the greatest reason for that was the planning you did. There were so many things we would have missed out on (the Christmas parade and the lighting of the castle, the beautiful candlelight procession, are just a few examples). On top of that, we wouldn't have had some of our favorite dining simply because we wouldn't have known to try them (Tusker House, Grand Floridian and the 50's Prime). Not having to stress about the plans and blindly figure out how to get it all in made me able to enjoy everything about the vacation and feel like I was truly on vacation. The girls are already saving and asking for the next trip back. Thank you so very much Jill for all you did - it was truly a gift for this planner to just sit back and enjoy."
Shannon S., Murphy, TX