Specialties
Walt Disney World® Resort; Disneyland® Resort; Disney Cruise Line
My Story
Shawn learned to appreciate travel growing up with adventurous parents and now loves exploring new destinations with her own family. Like many parents, Walt Disney World® Resort became a destination she revisited after having children of her own. Out of that first not-so-magical experience came an unexpected passion for planning Disney vacations!
Her first visit was likely how many parents perceive visiting a Disney theme park: filled with a lot of frustration. Not one to give up on the magic she experienced as a child, she dove into planning their next Disney World vacation. After extensive research and learning the ropes, their second go was a success. So much so that they began to visit as a family multiple times a year. She learned that with the proper planning, a Disney parks visit could be really enjoyable for even the most hesitant parents if done well. She's now made it her mission to change the way many view visiting a Disney destination! Shawn truly enjoys handling the details so you can simply arrive and enjoy your time away together.
She specializes in creating itineraries customized to each family based on how they like to vacation, combined with just the right amount of Disney for them. A mix of magic and typical vaca-mode relaxation enjoyed in comfort. Having stayed in every Deluxe Disney Resort herself, as well as touring the additional onsite properties, she can point families in the right direction based on interests and travel style.
Beyond Disney parks, Shawn is well versed in Disney Cruise Line, having sailed many times herself, family-focused stateside and Caribbean resorts, and U.S. ski destinations. She resides in Chicago's North Shore with her husband, their two children, and labradoodle, where they enjoy lake life through the summers and escape the Midwest throughout the rest of the year traveling as often as possible together.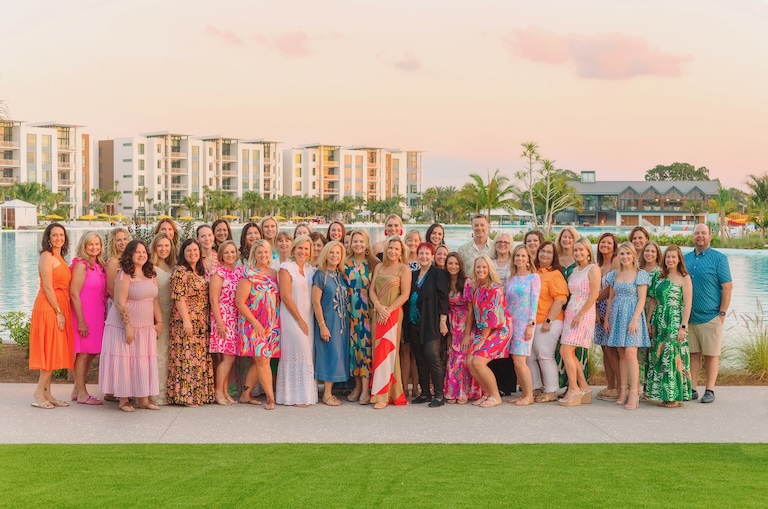 Interested in Joining Our Team?
Do you love Disney (and we mean love it!) and have an affinity for helping people plan unforgettable vacations along with a commitment to over-the-top customer service?
Apply Now