Specialties
Virtuoso Certified Travel Advisor; Walt Disney World® Resort; Disney Cruise Line; Disneyland® Resort; Aulani; Universal Orlando Resort™
My Story
Michelle has enjoyed traveling since she was young and loves to explore the history and local culture of places she visits even today. Since her first visit to Disney as a young child, she has continually been drawn to return to the magic. Once she became a mom, seeing the magic of Disney through the eyes of her kids, and now her grandkids bring her back again and again!
Michelle has stayed at numerous Disney resorts across all categories and has visited Walt Disney World® numerous times since she was young. With every visit to Disney, Michelle loves to experience the many magical extras, seasonal events, and specialty restaurants around the parks. She has even run the Disney marathon! Michelle has sailed on Disney Cruise Line many times, including the new Disney Wish, and has visited Disneyland Resort®and Disney's Aulani Resort in Ko Olina, Hawaii. As a graduate of the College of Disney Knowledge, she is ready to put all of her expertise to work for her clients, planning the perfect magical vacation!
In addition to all her Disney travels, Michelle loves to travel with her family and has visited countries in Asia, Africa, the Middle East, South America, and Europe. She also loves to explore unique places around the U.S. Michelle also enjoys visiting Universal Orlando Resort™and SeaWorld!
Before becoming a Disney vacation planner, Michelle was a communications professional for a United States Senator. She left that career when she and her husband adopted their youngest son. The organizational and planning skills she learned in her previous career help her every day in planning expertly detailed vacations for her clients.
Michelle lives in the Atlanta suburbs with her husband, her youngest son, and their two dogs. She also has four stepchildren and 11 (soon to be 13) grandchildren! When she isn't traveling with her family or planning magical vacations for her clients, Michelle loves to read, cook, and stay physically active!

---
Testimonials for Michelle Grasso
"Michelle Grasso was the best travel agent we've worked with. She made sure everything was meticulously planned and coordinated to ensure we had a seamless experience and could focus on enjoying the vacation and family time. She did everything from hotel reservations to getting up practically in the middle of the night to ensure we could get dining and tour reservations when availability to schedule opened. She also built us a trip planner with a detailed itinerary, receipts (in case anything went wrong with a reservation) and tips on what to do in the Disney parks and the best time to do everything. She was simply amazing."

Jen Franco, Spring, TX
"We have worked with several travel agents and Michelle was the best, hands down. She took the time to understand our needs and customize a trip that was perfect for our family. More importantly, she was responsive and flexible, which is essential when planning for a big family vacation. We will definitely be contacting her for our next trip!"

Lee Ghowanlu, Duncan, GA
"Michelle was amazing! She made planning easy by asking all the right questions and helping guide us to the best plan! She handled all the details and was there for support while we traveled. Michelle took the time to understand the needs of our family to ensure everyone had a wonderful time. I am working with her on two trips for later this year and next."

Beth Medford, Newnan, GA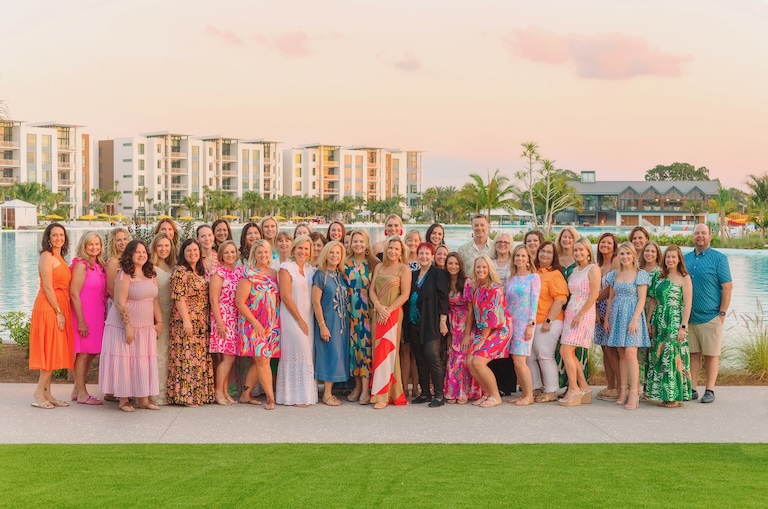 Interested in Joining Our Team?
Do you love Disney (and we mean love it!) and have an affinity for helping people plan unforgettable vacations along with a commitment to over-the-top customer service?
Apply Now