Specialties
Walt Disney World® Resort; Disneyland® Resort; Universal Orlando Resort™
My Story
Shannon's passion for Disney, Universal Orlando, and SeaWorld started as a child when she was captivated by the magic of it all. Her early memories are the motivation that inspires her to build that same foundation for her clients. She tailors each vacation to your family's unique interests. Experiencing these destinations as a child, teenager, adult, and mother allows for a deep perspective ensuring cherished lifelong memories for the whole family. Often asked why she travels so much, her response is very candid, "Never underestimate the importance of a vacation. Vacations are adventures waiting to be had and memories waiting to be made".
Although her love for travel started at theme parks, it didn't limit her passion for seeing more of the world and finding other destinations to enjoy the excitement of new adventures and the beauty our world offers. Shannon was fortunate to grow up living in Illinois and spending her winters in Florida. Her family also had annual Colorado ski vacations to some of the most beautiful locations in the Rockies and traveled throughout much of the United States. Furthermore, she had the great privilege of spending a summer abroad in Oxfordshire and Western Europe. While there, she immersed herself in European culture, including visits to Shakespeare's childhood home, Stonehenge, Gaudi's Sagrada Familia, Notre Dame, The Palace of Versailles, and many other hidden gems. In the last few years, Shannon has seen firsthand a large portion of the southeastern U.S. on family road trips to the best beaches Florida has to offer and taking the time to stop at fun historical sites and restaurants along the way.
Shannon's extensive travel experience has allowed her to book couples getaways, group trips, youth sports events, family and multi-generational family vacations. In addition, she plans door-to-door-to-door trips meaning from the time you walk out of your house to the time you get back. Your itinerary can be as rigid or loose as needed to allow you the relaxation you deserve.
Whether you're looking for an escape from reality, some much-needed family time, or a new adventure, Shannon looks forward to and being a part of your vacation. From picking the ideal location, the perfect dining (for particular or venturesome eaters), excursions, and adventures, Shannon will be there for you each step of the way, designing an itinerary that perfectly suits you and your travel group's desires.
---
Testimonials for Shannon Hogue
"I cannot recommend Shannon Hogue more as the most magical Glass Slipper Concierge ever! (This is coming from someone who has booked my family myself and also used other Disney Vacation Planners.) Shannon is the absolute best! She goes far above and beyond, and makes herself available before and during the trip doing so much of the work I used to take care of myself! Anytime I needed her, she was there. She is sweet, so kind and adds SO much magic to a Disney vacation. She knows seemingly everything about everything on Disney property! I couldn't believe it when got all of our dining reservations for us, even at the most coveted locations! She even would accommodate reservations we changed our minds on while on the trip, and found solutions while we were galavanting the parks! She finds upgrades, and makes all sorts of suggestions, according to whichever park or hotel we might be at. I will never book another Disney trip again without using Shannon!"

Katie D, West Dundee, IL
"Shannon Hogue's advice and guidance was instrumental in making THIS trip truly magical! We were able to accomplish so much, in such a short amount of time compared to numerous other trips we've made to the same Disney facilities.

Shannon was VERY well organized, which made our experience so much more enjoyable. Instead of spending our precious vacation time checking times or reading maps, we simply followed the itinerary she made for us. Our days were meticulously planned at each park along with our dining reservations. We could tell by the attention to detail and efficiency of time management that a lot of time, effort and thought went into making this trip special for our daughter's birthday.

Shannon is a delight to work with- she's a very professional travel agent. Talking with her is EASY, she never makes you feel like she's doing a job- and her first-hand knowledge of and affinity for the Disney parks makes her the PERFECT person to plan your trip, as she's an avid and experienced Disney fan, who knows from experience how to maximize your experience while minimizing cost."

Anel Gavin, Sleepy Hallow, IL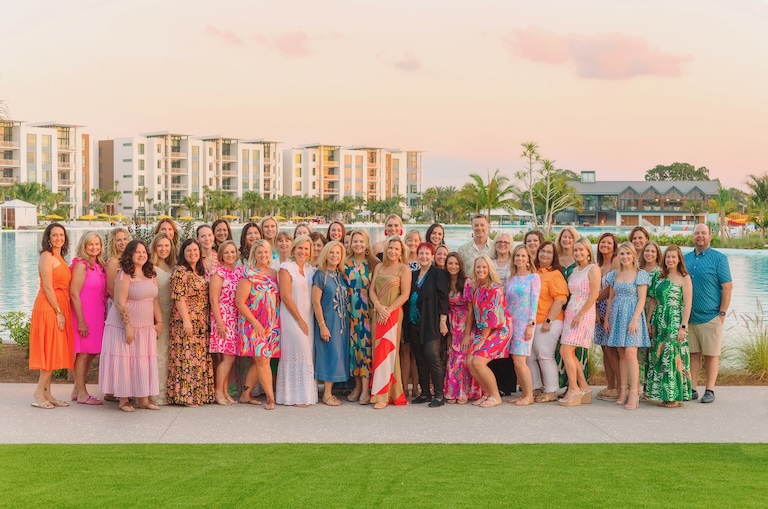 Interested in Joining Our Team?
Do you love Disney (and we mean love it!) and have an affinity for helping people plan unforgettable vacations along with a commitment to over-the-top customer service?
Apply Now