Specialties
Walt Disney World® Resort; Disney Cruise Line; Aulani
My Story
Jacqueline's travels began at the age of two, on a family trip to Walt Disney's original theme park, Disneyland® Resort. From there, the pages of Jacqueline's story began to fill with priceless childhood memories of Disney Parks, followed by a Disney Fairytale Wedding, honeymoon on Disney Cruise Line, and an anniversary at Aulani, A Disney Resort & Spa. Some of her favorite travels in addition to the Disney Destinations, have led her to Australia, Canada, Hawaii, and the Bahamas. Her greatest joy has been the gift of experiencing Disney through the wondrous eyes of her own children.
When it comes to travel, Jacqueline's philosophy is that a great vacation starts with great accommodations. She especially loves sharing her knowledge of the exceptional resort options in and beyond the theme parks. Jacqueline strives to curate individually tailored experiences that take the stress out of planning and allow time for families to reconnect.
To provide her clients with the latest information on festivals, attractions, and experiences, Jacqueline visits Walt Disney World® Resort several times a year and is a graduate of the Disney College of Knowledge.
Prior to joining Glass Slipper Concierge, Jacqueline managed her family's tourism business, a passenger ferry transporting guests to barrier islands off the Mississippi Gulf Coast. With nearly 20 years of experience in tourism and hospitality, Jacqueline specializes in connecting with travelers from all walks of life. Whether navigating travel for first-timers, jet setters, or added luxury seekers, she can develop a vacation experience where your only desire will be when you can travel again!
---
Testimonials for Jacqueline Davis
"Jacqueline was absolutely amazing to work with. We could not have asked for a more perfect trip. She planned out everything from our meal reservations and recommendations with menus attached for other places to eat. She had our Park days perfectly mapped out where we had time to do our favorite rides multiple times or have some downtime. The ease of having the itinerary in an app was a huge plus. She also sent us a printable version. Jaqueline reserved our stress free stroller rental, which made the trip that much more enjoyable with two little kids. We could not have asked for a better Disney vacation and we owe it all to Jacqueline's planning. We cannot wait to use Jaqueline again for future trips and will be recommending her to all our friends and family."

Jessica Felter, Biloxi, MS
"Jacqueline made our trip truly magical. Each day was planned out with maps, times, and recommendations on each park. We got to check off everything we wanted to do and more. Jacqueline was professional and such a pleasure to work with! We will be using her again for our future trips."

Lexi Church, Elgin, SC
"I would HIGHLY recommend using Jacqueline to help with your Disney planning! This was our first Disney trip and we had no clue about anything - I let her take the reins and she did such an awesome job! She took all our interests into consideration and planned the perfect trip for our family. The itinerary she provided was so detailed and all her recommendations were fabulous! The app her company provides was amazing too. If you're looking to do Disney, she's your girl!"

Meredith Downs, Biloxi, MS
"Mrs. Jacqueline Davis was absolutely fantastic in helping to plan and execute a perfectly magical Disney vacation for my family. She was absolutely crucial throughout the planning process ensuring that our trip went with no glitch. From planning all dining reservations to booking extras (Halloween Party and Droid building) to ensuring our family had a detailed itinerary. She also booked our stroller, delivered a wonderful gift basket, and assisted with any situation that came up during our trip. She was absolutely responsive and made our first ever Disney trip more magical than we could have dreamed of. For my family, we will absolutely always utilize Ms. Jacqueline's expertise. She is an absolute joy to work with and she puts her heart into ensuring her clients have the best time ever. Looking forward to many more Disney vacations in our future with Ms. Jacqueline's help."

The Alalade Family, Baltimore, MD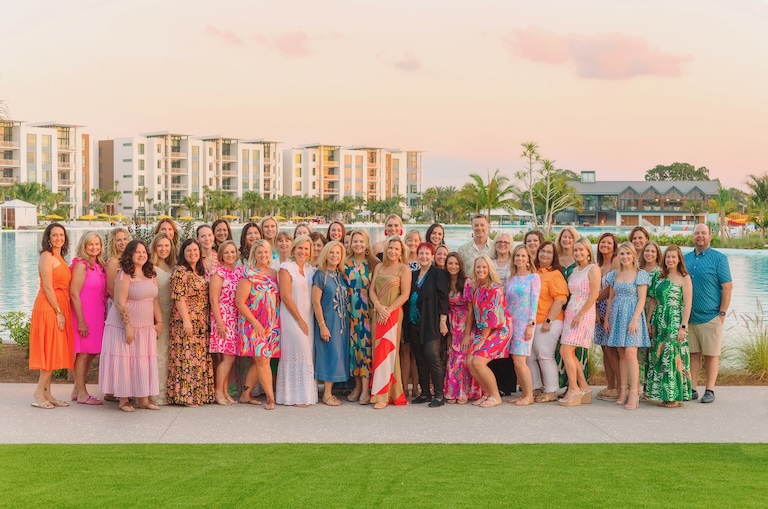 Interested in Joining Our Team?
Do you love Disney (and we mean love it!) and have an affinity for helping people plan unforgettable vacations along with a commitment to over-the-top customer service?
Apply Now