Specialties
Walt Disney World® Resort; Disneyland® Resort
My Story
Meredith has had the opportunity to travel to 22 countries over the past six years while working as a flight attendant for a major US airline. While traveling the world, she loved incorporating Disney into her itinerary including trips to Disneyland Paris and Disney's Tokyo Sea.
Before becoming a Disney vacation planner, Meredith earned a bachelor's degree in Public Relations, which she put to good use as Director of Public Relations at an all-star cheerleading gym in Augusta, GA. Her passion for organization and experience working with large groups of children and families at once translated seamlessly into travel planning. She can look at each family's specific needs and desires to tailor a magical vacation that is designed uniquely for them.
Since joining the Glass Slipper Concierge team, Meredith's Disney knowledge has only grown. She is a graduate of Disney's College of Knowledge and has made it her goal to stay at every Walt Disney World® resort. With countless Disney visits under her belt, she sets out on each trip to try new restaurants, activities, snack stops, and more, allowing her to consistently provide her clients with the most well-rounded Disney tips, tricks, and suggestions.
Meredith has always been the "go-to" travel person within her family and friends circles and loves sharing this knowledge with her clients. Whether it's a client's first visit or 100th, she will be there to ensure each one has the most magical experience possible.
---
Testimonials for Meredith Dailey
We just concluded our wonderfully magic vacation at Disney World in Orlando. Meredith Dailey was a blessing in planning out every detail to make our family vacation memorable. She went above and beyond thinking of details I would have never thought about. She built an awesome trip package and itinerary that was catered perfectly for our little ones. 11/10 will be using her again for next time!

C. Davis, Augusta, GA
"Meredith put together the best Disney trip for our family. With nine of us traveling, she created the perfect itinerary, making everyone from the kids to the grandparents happy! From accommodations to dinner reservations, every detail was thoroughly planned out. She even added tips for our days in the parks, making our experience even better. From the very beginning of the planning process to the end, Meredith was excellent. She was even available throughout our trip to answer any questions we had along the way. Everything was taken care of and so well thought out, she completely took all of the stress out of our trip. Meredith is definitely a Disney expert and we can't wait to work with her again for all of our future trips!"

Kaitlyn Adams, Augusta, GA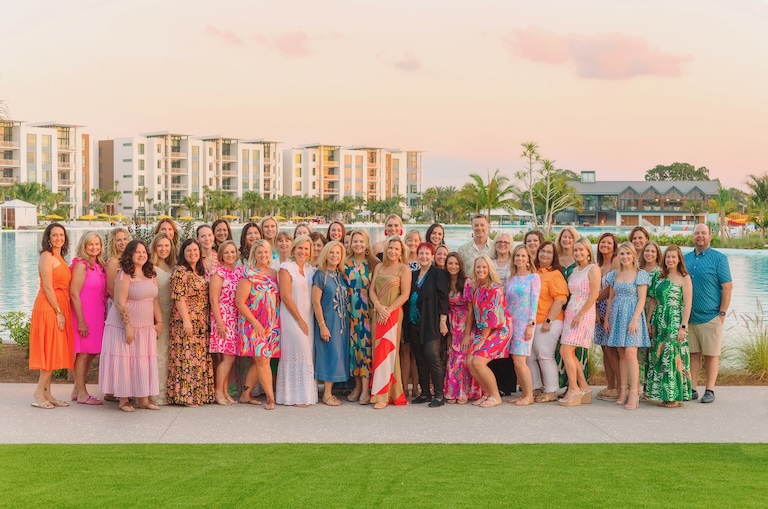 Interested in Joining Our Team?
Do you love Disney (and we mean love it!) and have an affinity for helping people plan unforgettable vacations along with a commitment to over-the-top customer service?
Apply Now