Title
Specialties
Virtuoso Certified Travel Advisor; Walt Disney World® Resort; Universal Orlando Resort™
My Story
Being from Clearwater Beach, Florida, Desiree was always obsessed with the fact that she was exactly 99 miles away from Walt Disney World® Resort. Raised by a single mother and one of four children, Desiree understood the pressure of planning the most magical vacation on Earth and strived to make it easier on not only her family but everyone else around her. Because planning a memorable and personalized vacation has become more complex, Desiree's expertise is precisely what you need to make that dream a reality. Staying on top of the latest tips, tricks, and trends, she is ready and willing to share everything you need to know before you go.
Understanding Walt Disney World wasn't where Desiree decided to stop; instead, she wanted to take on the Universe by becoming a Universal Orlando Resort expert. With over six years of hospitality and theme park industry experience under her belt, Desiree is ready to make EPIC getaways in the epicenter of awesome. By developing a relationship with every client, a beautifully tailored experience awaits every Guest, regardless of age or interest.
From enjoying cocktails at a rooftop restaurant to meeting favorite characters from the comfort of your Resort, Desiree understands what it takes to elevate unforgettable moments into a lifelong memory. From finding the most delicious and Instagram-worthy food to finding the thrills or secret hideaway spots in the parks, Desiree's in-depth knowledge is like finding your key to the kingdom. Having been trained by the industry's best, Desiree is ecstatic to share her star service with her clients any time, day or night.

---
Testimonials for Desiree Vazquez
"I never realized how much I needed that vacation. I've never taken a 2 week vacation or time away from work ever and to do it in Orlando was an absolute dream. We loved every part of the trip from the moment we got there until we left. I was so incredibly sad leaving. I didn't want to go back home. I'm actually in the middle of working on a short video that contains all the pictures and videos we took throughout the trip. Everyone at work says they've been feeding off of my positive energy since I've gotten back. I've told everyone about you… friends and family. You made this trip SO easy."

Michaelene Stalla, Chicago, IL
"It was such an amazing time at Disney. I cannot thank you enough for your commitment to making it the most magical vacation for us. You persisted and were able to get us a VIP Tour! That was such a plus and I know it was a ton of work on your part. I also appreciated your help with Genie+ at the beginning. Life saver! I am already looking forward to planning another vacation with you!"

Glorimar Medina, Houston, TX
"Hi Desiree. I wanted to tell you how much I appreciated everything you did to make our Disney vacation truly magical. My boys continue to talk about this trip nearly every day. It was absolutely fantastic and wouldn't have been nearly as wonderful without your help. You truly went above and beyond for us and I can't possibly thank you enough. We are already discussing the possibility of coming back, and when we do, we will absolutely reach out. You are a true gem and your kindness and expertise is a rare find.

Lacey Huckle, Centennial, CO
"In July, I had the idea to surprise Brayden, the birthday boy, Kaitlyn and Grayson with a trip to Universal Orlando. As I began to plan, I became very OVERWHELMED so I reached out to Glass Slipper Concierge. Desiree Vazquez came to the rescue. She is a Universal Orlando Resort expert. She made the entire planning experience INCREDIBLY EASY. Not only did she BOOK and PLAN everything, but she wrote out a full itinerary so we knew where to be and what to do each and every minute of each day in each park! When Hard Rock Hotel canceled their "dive in movie night" due to technical problems she sent a complementary movie and snack assortment to our room. She surprised Brayden with an amazing Jurassic Park birthday treat with a personal birthday card the night before he was to go on the VelociCoaster. She went above and beyond to make this trip amazing for not only the birthday boy but for our entire family. If you are planning a trip to Universal she is your go to girl."

Sarah Dey, Phoenix, MD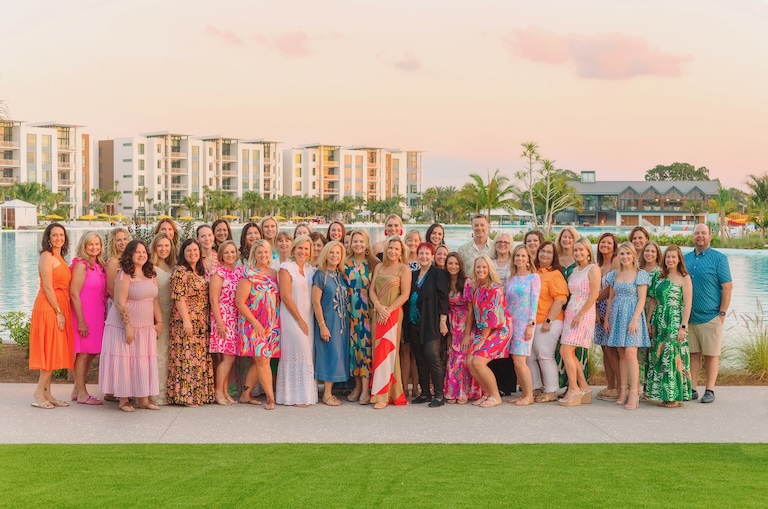 Interested in Joining Our Team?
Do you love Disney (and we mean love it!) and have an affinity for helping people plan unforgettable vacations along with a commitment to over-the-top customer service?
Apply Now