Specialties
Virtuoso Certified Travel Advisor; Walt Disney World® Resort; Disneyland® Resort; Adventures by Disney®; Aulani; Universal Orlando Resort™
My Story
Leah was born & raised in South Georgia to very adventurous parents. Some of her earliest memories are flying with her parents in her father's small airplane to the Caribbean and to Orlando to visit Walt Disney World® Resort. Disney represents a sacred family tradition for Leah. Her mother first visited Walt Disney World shortly after it opened, and Leah has been there countless times and is continuing the tradition with her own small children. Not only has she taken her children to Walt Disney World numerous times, their adventures include extended excursions to Disneyland® Resort in California and to Aulani, A Disney Resort & Spa in Hawaii.
Leah has been a world traveler her entire life. She has spent time traveling in Africa, adventuring in Asia, and cycling throughout the far reaches of the European continent. She enjoys numerous outdoor adventures and activities with her friends and family.
She is passionate about quality experiences and loves to gracefully tailor travel experiences to the customer's own passions. As a Board Certified Women's Health Nurse Practitioner, Leah believes that families that adventure together stay healthy together. Her unique life experiences enable her to listen and to communicate at a high level, visualize the client's travel dreams and elegantly turn those dreams into reality.
Leah is a College of Disney Knowledge graduate & a Virtuoso advisor. She is based in Missoula, Montana and has lived in the Mountain West for over 10 years.

---
Testimonials for Leah Brake
"Working with Leah was effortless and stress free. She was able to get our requests and surprise us with a few extras."

Ellison, Jason, Ethan, and Caroline Croft, Gainsville, GA
"Absolutely amazing! Always answered my calls or texts. Made great recommendations and made sure everything was planned and perfect for our trip! Leah was able to make reservations that were popular and hard to get to ensure that our Disneyland trip was memorable! So happy with her services!"

Tatiana and Clifford Stull, Miami, FL
"I had a great experience working with Leah. She planned every detail of our vacation which resulted in us having a great experience at all the Walt Disney World parks. She was very responsive to all the questions we had which made our vacation relaxing and enjoying."

Ashish Ausekar, Bryan, TX
"Leah has been a pleasure to work with and we have been absolutely blown away by her work organising two dream Disney trips for us this year to both LA & Florida. Leah went above and beyond to secure us the best bookings for our hotel, park days and importantly for us many amazing dining reservations! Leah was on hand all through our trips and helped shuffle plans when we changed our minds and rebooked a bunch of things to make our stay even more magical. I still can't believe the quality of service we have received and that it has been free! Seems unbelievable!"

Melanie Yencken, Palo Alto, CA
"Everything was seamless – thank you!"

Lauren Burgwyn, Glen Allen, VA
"This was our first visit to WDW and I will only travel there using Leah Brake! She was very easy to work with, she made our itinerary exactly how we expected WDW to be! We have the best memories and she made it so easy and stress-free! I can't say thank you enough."

Wendy Robinette, Durango, CO
"Everything Leah recommended—the VIP tour, the Photopass, Genie+, all of our dining—was spot on and really made the experience incredible. All of the transfers were seamless, and it was so convenient to have everything outlined in the itinerary. I will definitely refer Leah to anyone I know planning a Disney trip!"

Katie Kolator, Lambertville, NJ
"Leah was a pleasure to work with and gets my family's highest compliments for the work she did for us."

Mike Dowling, Plano, TX
"Leah was great with trip planning. She was very responsive and if she didn't know something off the top of her head, she found the answer."

Wendy Weber, Bellevue, NE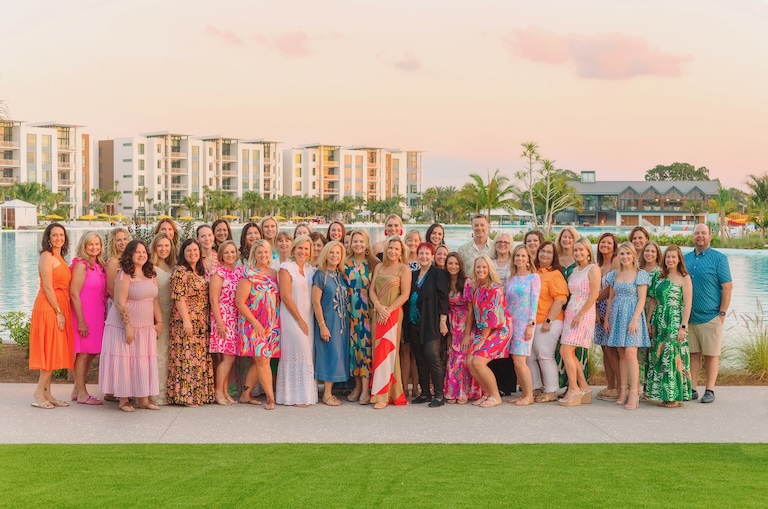 Interested in Joining Our Team?
Do you love Disney (and we mean love it!) and have an affinity for helping people plan unforgettable vacations along with a commitment to over-the-top customer service?
Apply Now