Specialties
Walt Disney World® Resort; Disney Cruise Line; Universal Orlando Resort™
My Story
From an early age, adventure and travel have always been a priority for Ashley. She believes that each trip is an opportunity to learn, grow, and cultivate bonds with those you travel with and has continued her love of adventure with her own children.
As a life-long Disney fan, Ashley has traveled to Walt Disney World® Resort and the Disneyland® Resort numerous times as a child, teen, and parent. In her twenties, she moved to Florida and became an entertainment Cast Member for Walt Disney World®. Ashley learned her tips and trick from her many visits and her time as a Cast Member. She does not rely on blogs or books for her knowledge but instead researches and experiences Disney Destinations herself and then passes on that knowledge to her clients.
Her background as an Attorney gives her a unique perspective to travel. Ashley's organization and attention to detail allow her to think two steps ahead and ensure that not a single detail is missed. She treats every client's trip as her own and works diligently to ensure they have a magical time. Ashley is available to offer invaluable advice and guidance at each step of the planning process. It is her goal to create a magical vacation full of timeless memories!
Ashley is a graduate of Disney's College of Knowledge. She is based in Naperville, Illinois, with her family and has lived in the Chicagoland area for over 30 years.
---
Testimonials for Ashley Behncke
"We had a fantastic time at Disney and everything was made easier by Ashley and Glass Slipper Concierge! The peace of mind of knowing that our trip to Disney was perfectly planned was a real lifesaver, especially while traveling with a toddler during a pandemic! Couldn't be happier with our trip!"

Sergio B., Chicago, IL
"Ashley was absolutely fantastic, from answering my thousand and one questions (often late at night or at other random times) to constantly checking for better room options and dining/experience reservations throughout our stay (she was able to get us in to several restaurants we were hoping for as well as an amazing room at the Polynesian)! She even spent an hour and a half on a Zoom call to walk me through the itinerary and provide lots of helpful information and tips. Where I wasn't sure I wanted to use a travel advisor initially, I now wouldn't dare and try to plan a trip without Ashley in the future - she did all of the heavy lifting so that I could do the most important thing on our trip, which was enjoy it!"

Tyler Beas, Dallas, TX
"Ashley is amazing. She planned our entire trip. The planning process was stress free and Ashley was there to answer all my questions (and did so remarkably fast!). I cannot recommend her enough. I am a "type A" personality so for me planning and organization are cruical. Ashely's itinerary was everything I could have asked for…and more. It was so detailed and mapped out the whole trip! I loved it! After our trip my son, who is 7yo, said to me "wow mom! That was a great trip! You planned it so well" when i told him it was Ashley who did all the work he told me, "well she deserves the biggest gold star!" And I couldn't agree more!"

Haley S., Harwich, MD.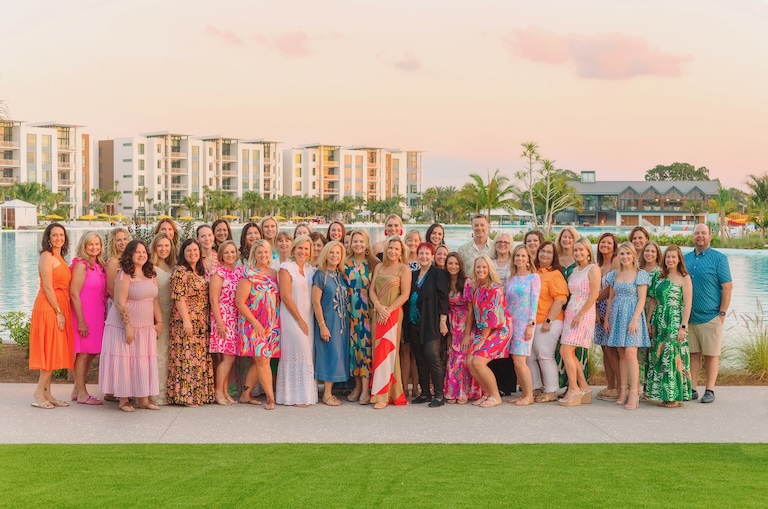 Interested in Joining Our Team?
Do you love Disney (and we mean love it!) and have an affinity for helping people plan unforgettable vacations along with a commitment to over-the-top customer service?
Apply Now