Meet Shannon Heffern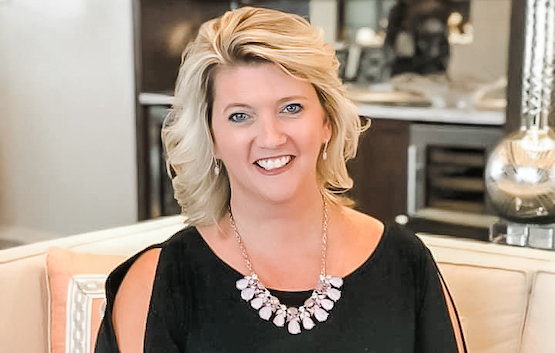 Specialties:
Virtuoso Certified Travel Advisor; Walt Disney World® Resort; Disneyland® Resort; Disney Cruise Line; runDisney; Universal Orlando Resort™
Email Address:
.(JavaScript must be enabled to view this email address)
Phone Number:
540-295-2468
My Story:
Shannon's love for Disney began many years ago with family trips to the Walt Disney World® Resort. Her passion for Disney and meticulously planning trips for family and friends led her to become a Travel Advisor in 2011. She has a true passion for planning the perfect vacation for her clients and is able to make their ordinary vacation turn into an exciting experience with memories to last a lifetime.
Residing in the Orlando area has given Shannon the most up-to-date experience to understand all the many changes that the theme parks and Resorts have undergone recently. Being able to visit the parks and Resorts on a weekly basis gives her first hand knowledge with the best strategies to make each client's trip a success. Whether you are looking for a trip to the Walt Disney World Resort, Universal Orlando Resort, SeaWorld Orlando, or even Discovery Cove, Shannon knows the ins and outs of these exciting Orlando travel destinations.
As an avid runDisney fan, Shannon has completed many races throughout Walt Disney World and Disneyland® Resort. From family friendly 5Ks to the ultimate distance of the Dopey Challenge, clocking in at 48.6 miles, every mile is magical when racing through the theme parks! Shannon can assist with your full "racecation" to make your next race weekend the ultimate vacation.
Looking for a world-class cruise vacation? Shannon has you covered! She has enjoyed sailing with Disney Cruise Line, Royal Caribbean, Norwegian Cruise Line, and Celebrity cruises to many exciting destinations. Having a trusted travel advisor to assist with all the planning details is key to being able to enjoy your trip, even before you set sail.
Whether you are looking for a multigenerational adventure or a romantic and luxurious getaway for two, Shannon is ready to assist with your travel plans to Disney and beyond!
Testimonials:
"Shannon is a true expert of ALL things Disney! Her knowledge of all of the different parks including accommodations, rides, shows, various attractions, and restaurants was truly immeasurable! Shannon took the time to carefully plan our itinerary that included reserving our hotel accommodations at the wonderful Port Orleans Riverside resort and booking our reservations at popular Disney restaurants that can be difficult to get into! The food was fabulous at every place that she recommended! She also booked all of our fast passes enabling us to see everything without waiting in long lines! By scheduling our fast passes close together, instead of running back and forth through the parks, we were able to enjoy everything that Disney had to offer! . . . Thank you so much Shannon! Our family had a wonderful time at Disney and we can't wait to go back!!"
The Riesser Family, Ruther Glen, VA
"Shannon, this wonderful woman helped me plan the amazing honeymoon that Anthony and I went on. I will recommend her services to everyone until the day I die."
Renee Cornuet, Fredericksburg, VA
"Shannon was the perfect planner for our vacation! She left no stone unturned and managed every detail for us. Our vacation was truly magical thanks to her!"
Kate Faraci, Manakin Sabot, VA
"Our family experienced the greatest vacation of our life! First time going since late 70's and now I had opportunity to take my 7 & 8 year olds. I was afraid I'd pick the wrong fast passes, maybe not eat enough, etc.. I've also read so many bad reviews on Disney.. With that said, Shannon absolutely planned out the absolute most perfect itinerary. We booked a couple weeks prior to spring break and nothing was left out! In fact we hit 3 parks in 1 day and had food to take home on the plane! The saddest part of the vacation was having to leave. We miss it and look forward to the next one! THANK YOU THANK YOU THANK YOU SHANNON! I absolutely know this vacation wouldn't have been the same had we not booked through you!"
The Bayliss Family, Stafford, VA
"Shannon was referred to us to help us plan our Disney Trip over Columbus Day weekend 2018. She was extremely personable, professional, thorough, and knowledgeable. With her guidance and insight, we were able to enjoy our Disney trip, knowing that everything was thought out and planned in advance. She checked in with us while we were there, and she was able to make a last minute change in our meal plan, which ended up being a fantastic benefit for us! We recommend Shannon highly, and we will certainly look to use her assistance in the future, with any trips we should plan. Top notch service!"
Allen and Meredith Brabender, Vienna, VA