Specialties
Walt Disney World® Resort; Disneyland® Resort; Disney Cruise Line; Universal Orlando Resort™
My Story
For more than a decade, Rosanne Mottola has planned memorable vacations for her clients as a travel advisor with Glass Slipper Concierge. Based in New York City, Rosanne plans magical getaways to Disney Destinations and beyond alongside her business partner and husband, Thomas Mottola, a Gold Key Advisor with Glass Slipper Concierge.
While Rosanne has been officially planning Disney vacations for her clients for the past ten years, her history with Disney Parks and Resorts is far more extensive. She worked as a Disney Cast Member at Walt Disney World® Resort in Orlando, FL. In 2004, she worked as an operations hostess in the Magic Kingdom® as part of the Disney College Program. Following this life-changing experience, Rosanne returned to Orlando for a professional internship in Disney's Sales and Operations Public Relations office, hosting the travel media on site.
Previously, Rosanne blogged about motherhood and Disney parks. Through her blog and social media presence, she has been invited to participate in Disney Social Media Moms Celebration On-the-Road in New York several times.
Rosanne is a graduate of the College of Disney Knowledge and is continually absorbing the most up-to-date information about Disney destinations around the world. She experienced Disney parks as a child, teenager, adult, and now as a parent of two small children. She can help you make the most of your time and your money. Rosanne gladly reads every blog post, listens to every podcast, and dissects news articles so you don't have to.
She is eager to help plan your next Disney adventure. Contact her for personalized advice and begin your journey today.
---
Testimonials for Rosanne Mottola
"Rosanne and Tom ~ You guys are amazing! Your knowledge of Disney really is truly unbelievable. The way you explained the whole process from the flight, hotels, parks, restaurants, and fun activities to do is outstanding. Our trip would of never went as smooth without your professional guidance. Everything you explained to us either via email or phone call was exactly how you described it as if you were there with us. Thank you so much for everything and making our 1st trip to Disney together truly something spectacular!"

Mike and Kimberly Passaro, Staten Island, NY
"Dear Rosanne and Tom,
I cannot thank you enough for the wonderful trip you put together in TWO days! When I reached out for your assistance, I never thought that all of my requirements would be met and exceeded! The fact that you were able to put together such a wonderful trip for not one but nine people is just mind blowing. You both were so attentive to all of my needs, and your suggestions were spot on. I must have asked a million questions and sent an equal amount of emails, yet you always responded promptly and pleasantly. I have been raving about the both of you ever since and look forward to booking with you both again very soon."

Lisa D. Vanacore, New York, NY
"Thank you both so much for planning my family's first trip to Disney World! It was amazing, and definitely the first of many. My kids had the best time, and so did we. I had no idea what to expect, but your tips helped guide us to a crazy and relaxing vacay all in one trip!! It was perfect."

Marie Pastena, Staten Island, NY
"Tom and Rosanne Mottola are the most amazing planners I have ever had the pleasure of working with."

Vanessa Ullo, Brooklyn, NY
"Tom Mottola and Glass Slipper are wonderful at planning a great experience. We had nothing to worry about. They listened to our needs and took care of everything. I would definitely use them again."

Betty Infantes, Rutherford. NJ
"Just got back from out Disney World trip. We had not been there in 25 years and Tom and Rosanne's experience was instrumental in making sure we got to do everything we wanted to do. As Disneyland regulars they were able to elaborate on the differences between the two parks and give us input on things we would need to change from our normal Disneyland trips (like making dining reservations). They were also extremely helpful when we ran into some issues during the vacation. I highly recommend their service."

Tony Dondero, Fresno, CA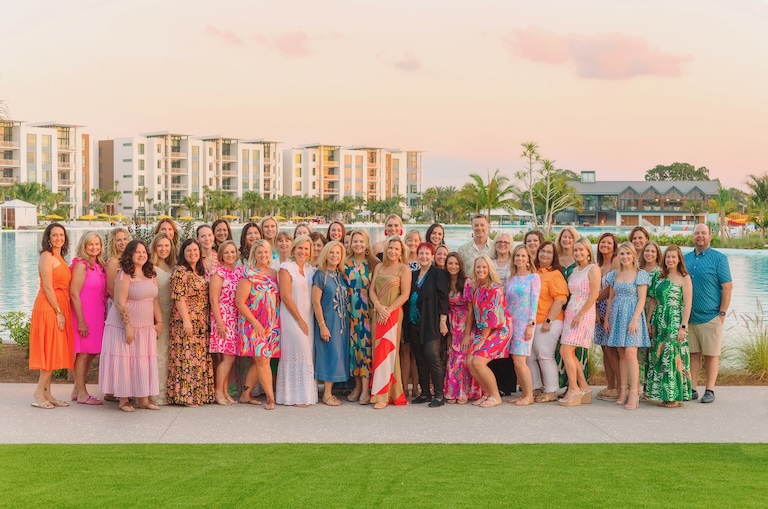 Interested in Joining Our Team?
Do you love Disney (and we mean love it!) and have an affinity for helping people plan unforgettable vacations along with a commitment to over-the-top customer service?
Apply Now