Title
Specialties
Walt Disney World® Resort; Disney Groups/Disney Youth Groups; Disneyland® Resort; Universal Orlando Resort™
My Story
From her childhood spent collecting Winnie the Pooh stuffed animals to her adulthood becoming engaged in front of Cinderella's Castle, Disney has always been April's obsession. Her favorite place to vacation year after year? Walt Disney World® Resort, of course! Now April wants to help you create the same unforgettable, once-in-a-lifetime Disney experiences.
April is committed to using her expertise and insider knowledge to help you navigate the ins and outs of planning a Disney vacation. A wife and mother of two daughters, she understands the needs of vacationers of all ages, especially kids. In fact, April has brought her children to Walt Disney World Resort or Disneyland® Resort almost yearly since they were born! When it comes to renting strollers or getting that hard-to-get character meal, April promises exceptional first class service.
April is a graduate of the College of Disney Knowledge and can help you with all Disney destinations, including Walt Disney World Resort, Disneyland Resort, Disney Cruise Line, and Aulani, a Disney Resort & Spa in Hawaii. She will help you plan an itinerary that will satisfy families of any size or any budget. Planning a special occasion like a family reunion, anniversary, or birthday at a Disney locale? She will be sure to make it extra special!
Disney vacation planning can be an intimidating proposition. Let April help you navigate the waters with her thorough, personalized service.
---
Testimonials for April Tan
"My family and I just returned from a week at WDW. I happen to find your company through google last year and was contacted by April Tan. I am so very thankful for April and wanted to let you all know. She helped me organize everything down to the littlest detail. I had tons of questions along the way that April was so polite and kind in answering. She made wonderful suggestions and our family had a fantastic week thanks to April. I have shared our experience with your company and April with several friends and family. I have some coworkers that want to plan a vacation to WDW in the next year so I have passed April's information on to them. My family is planning to go back in 2019 for the Star Wars opening (my mother is a huge Star Wars fan) and we will definitely be using April to help with that trip!"

Karla Britt, Durham, NC
"Vacation is supposed to be fun and relaxing and with the help of Glass Slipper Concierge and our representative, April Tan, that is exactly what this vacation was! She took care of every singe detail from recommendations, reservations, and transportation to and from the airport. Our representative, April, answered all of our questions promptly, even when we were on vacation! One evening, we needed to change our dinner reservation so I messaged her and she promptly took care of the cancellation and booking us a new reservation. The service was fantastic and made our trip super relaxing!"

Katie Mongelli, Great Falls, VA
"I loved how helpful April was and even made herself available by offering her assistance while we were on our vacation. She made our first Disney vacation a breeze and we would most definitely recommend her to anyone."

Jessica Beeman, Lonaconing, MD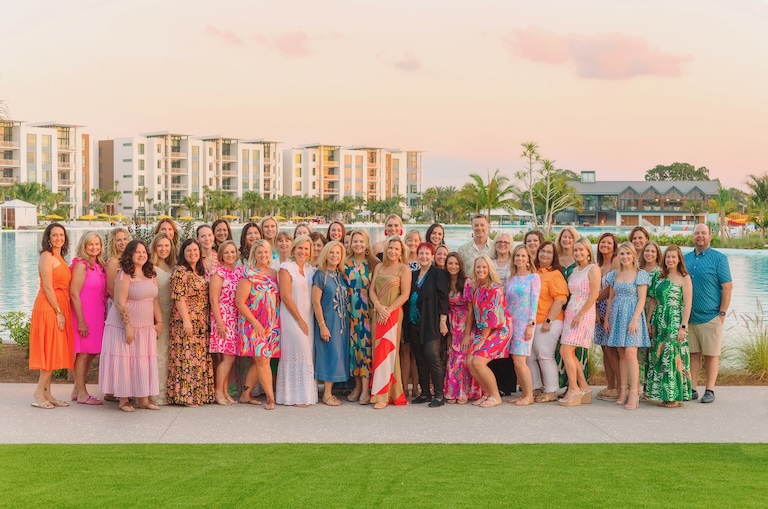 Interested in Joining Our Team?
Do you love Disney (and we mean love it!) and have an affinity for helping people plan unforgettable vacations along with a commitment to over-the-top customer service?
Apply Now