Title
Specialties
Virtuoso Certified Travel Advisor; Walt Disney World® Resort; Disney Cruise Line; Disneyland® Resort; Adventures by Disney®; Universal Orlando Resort™
My Story
Michelle grew up loving Disney, developing her appreciation for all things Disney at a young age. She spent countless childhood family vacations there, and now she creates these memories with her own family. As a mother of three, she has made their yearly Disney vacations a tradition starting when her youngest daughter was only six months old, experiencing Disney with children of all ages.
Michelle is a College of Disney graduate and has attended Agent Education Programs, where she learned firsthand what the Disney parks and resorts have to offer. This in combination with her passion and attention to detail, helps her to plan personalized vacations that create priceless family memories.

---
Testimonials for Michelle Schaeffer
"Let me just say booking our Disney trip with Michelle Schaeffer was a great decision. Michelle has far exceeded our expectations and we haven't even left for our trip yet. From the moment we booked Michelle has been in constant contact with us to fill help fill our itineraries. Restaurant request not available? Michelle has continued to check for cancelations and has provided many alternate choices within the parks on the days she schedules. I can't imagine trying to do all of this on my own with our busy schedules. Looking forward to just heading out and enjoying our vacation. The hard work has already been done! Thanks again Michelle. This won't be the last time we use this invaluable service. I'd give it 10 stars if I could!!"

James Patterson, Cheektowaga, NY
"Michelle made this trip as seamless and effortless as possible. She planned the trip down to the smallest details and her agendas were easy to follow, well thought out with just the right combination of structure and flexibility. She truly is a Disney expert. Highly recommend working with Michelle and would absolutely use her services again!"

April Silva, Lloyd Harbor, NY
"I have worked with Michelle a number of times now in planning vacations for myself and my family. She always makes sure to keep me up to date with extras that I would not have known about. This last trip I was able to purchase tickets for the Mickey Christmas Party which I would have missed without her. She ensures we have dinner reservations as well as staying in the resorts of our choice. I enjoy her recommendations and have never been disappointed in any that I have taken her up on. She is easy to work with, attentive, and ensures that every need is addressed. I highly recommend Michelle and go to her for every vacation."

Christa Poskozim, Chicago, IL
"Michelle has been a wonderful help for all of our Disney trips in the years. She has dialed into our needs and made our trips as leisurely as possible. Disney World has evolved into a complicated endeavor that requires travelers to be super involved to have a fun and rewarding trip. Michelle handles all of those duties with aplomb, going above and beyond to ensure that our family is spending our time enjoying our time in the parks and not stressing about schedules. I never want to plan a trip without Michelle helping guide the way again!"

Brison Harvey, Salvisa, KY
"Michelle was great to work with- she was patient, knowledgeable, organized and understood exactly what we wanted. The itinerary was great and I felt very prepared for our trip. She is a dream to work with."

Erin Reed, Perry Hall, MD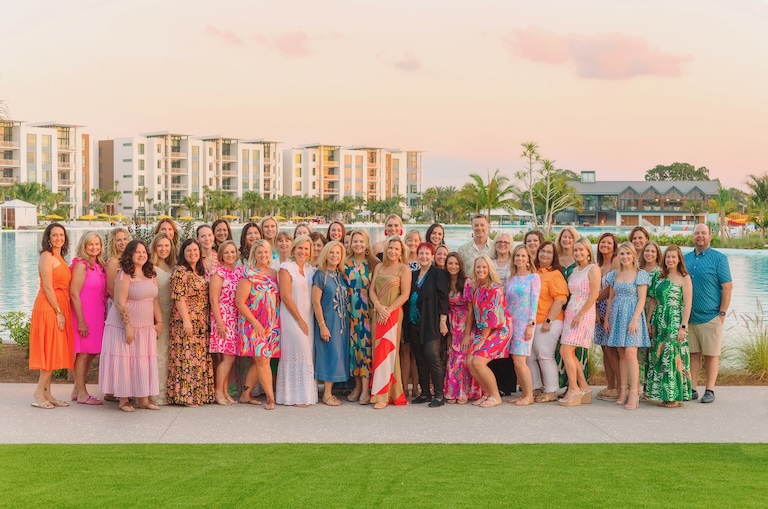 Interested in Joining Our Team?
Do you love Disney (and we mean love it!) and have an affinity for helping people plan unforgettable vacations along with a commitment to over-the-top customer service?
Apply Now