Meet Michelle Schaeffer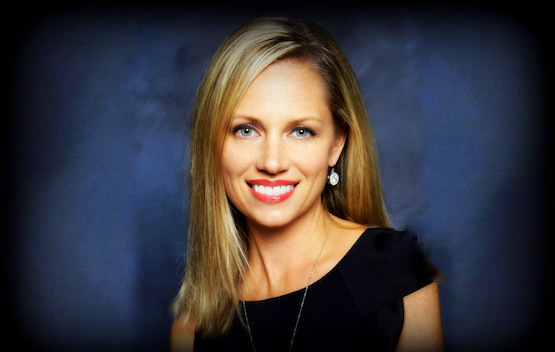 Title:
Specialties:
Walt Disney World® Resort; Disneyland® Resort; Adventures by Disney® Long Weekends; Universal Orlando Resort™
Email Address:
.(JavaScript must be enabled to view this email address)
Phone Number:
716-997-1839
My Story:
Michelle grew up loving Disney, developing her appreciation for all things Disney at a young age. She spent countless childhood family vacations there, and now she creates these memories with her own family. As a mother of three, she has made their yearly Disney vacations a tradition starting when her youngest daughter was only six months old, experiencing Disney with children of all ages.
Michelle is a College of Disney graduate and has attended Agent Education Programs, where she learned first hand what the Disney parks and resorts have to offer. This in combination with her passion and attention to detail, helps her to plan personalized vacations that create priceless family memories.
Testimonials:
"I didn't even know where to start planning our first Disney World trip but one phone call to Michelle Schaeffer and everything fell into place. She went above and beyond by booking accommodation, dining reservations, character meet and greets and fast passes, and scheduling every day so we wouldn't miss a thing. She customized this trip for us so brilliantly we saw more in three days than I ever thought possible. Thank you Michelle!"
Christine Jurusik, Orchard Park, NY
"Let me just say booking our Disney trip with Michelle Schaeffer was a great decision. Michelle has far exceeded our expectations and we haven't even left for our trip yet. From the moment we booked Michelle has been in constant contact with us to fill help fill our itineraries. Restaurant request not available? Michelle has continued to check for cancelations and has provided many alternate choices within the parks on the days she schedules. I can't imagine trying to do all of this on my own with our busy schedules. Looking forward to just heading out and enjoying our vacation. The hard work has already been done! Thanks again Michelle. This won't be the last time we use this invaluable service. I'd give it 10 stars if I could!!"
James Patterson, Cheektowaga, NY
"Michelle Schaeffer was so helpful in planning my family's first Disney World trip. Her resort recommendations with my 3 toddlers made our visit so much better! I am so glad I went with her advice and chose something on the monorail. Her dining recommendations and fast pass set up were so helpful. She saved me so much time and stress! I never realized how much planning goes into a Disney trip, I'm so glad I had Michelle to help me!!!"
Vickie Bresnahan, Lees Summit, MO
My family and I just returned from the most amazing week in Disney. I can't thank Michelle Schaeffer from Glass Slipper Concierge enough for all of her planning and assistance with our Disney trip. She handled all of our trip planning from booking our hotel, to scheduling our character meals, scheduling our fast passes, setting up our stroller rental, giving us helpful tips and trips and preparing a very detailed itinerary for each day and much more. This allowed my family to be on the same page and helped us to enjoy our vacation stress free!!!
Michelle worked with me thru every step of planning our Disney vacation. She listened to what I wanted out of our trip and made it all become a reality. She was so patient as I asked a million questions and was always available and willing to schedule the details and plans for our trip. She provided a very comprehensive info packet that detailed our hotel reservation, meals, fast passes and a master schedule for the week that included park hours as well as parade times. The daily itineraries she prepared not only listed the meals and fast passes we had scheduled but also helpful tips and trips to keep things moving smoothly.
On our day at Hollywood Studios we stayed late to see the Fantasmic show (which was such a great show!)- Michelle had made a note on our itinerary to look for a specific exit when we were leaving to bypass the major crowds on the main strip. With an exhausted 4 year old at almost 10 pm this tip was a life saver!!! She had tips like that for each park - like great spots to stop for a cold treat and spots to look out for character meetings or when we could fit in a show that the girls may like.
Michelle was like our Disney planning Fairy God Mother. She helped to make our Disney dreams a reality!!! I recommend her to anyone planning on going to Disney. Bibbidi Bobbidi Boo - let Michelle help you too!!!!
Amanda Weber, Hamburg, NY
"Michelle made this trip as seamless and effortless as possible. She planned the trip down to the smallest details and her agendas were easy to follow, well thought out with just the right combination of structure and flexibility. She truly is a Disney expert. Highly recommend working with Michelle and would absolutely use her services again!"
April Silva, Lloyd Harbor, NY