Meet Nicole Sutton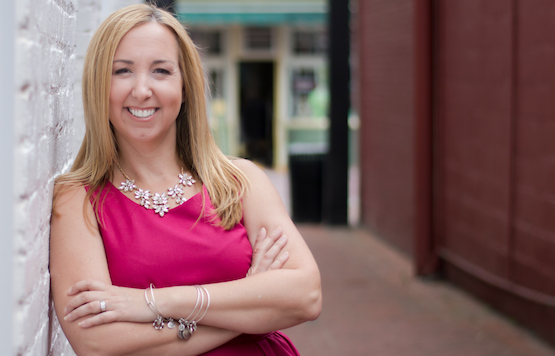 Title:
Specialties:
Walt Disney World® Resort; Adventures by Disney®; Disney Cruise Line; Disneyland® Resort; Aulani; Universal Orlando Resort™
Email Address:
.(JavaScript must be enabled to view this email address)
Phone Number:
410-952-0800
My Story:
Nicole has a real passion for helping families plan a stress-free and flawless vacation at any Disney destination, as well as create family memories that will last a lifetime. Her clients love her friendly demeanor, extensive knowledge of each destination, professionalism, and attention to detail.

Disney is not just a vacation destination for Nicole; it's her second home. It's where her family went every year to make memories and, to quote Walt Disney, "a place where the whole family could have fun together." Now as a parent of three, she has first-hand knowledge and experiences on how to put together the perfect vacation for children and adults of all ages.

Whether you are planning a Disney vacation for your immediate family or organizing a group trip for your grandchildren, kids' sports team, company retreat, or a girls' race getaway weekend, Nicole stands ready to help you plan the ultimate Disney experience.
Nicole specializes in:
• Disney Cruise Line vacations are Nicole's favorite! She can share first-hand knowledge and experiences of each ship, stateroom accommodations, destinations, onboard activities, and port adventures. She can take care of all the details and reservations so all you have to worry about is what to pack—she will even include a checklist for your luggage and carry-on as well!
• Disney Parks and Resorts are Nicole's bread and butter! She knows the ins and outs of every Disney resort and nearby luxury offerings at Four Seasons Orlando, Waldorf Astoria Orlando, and Ritz Carlton Grande Lakes. She knows the best places to dine, depending on your taste, and even the best place to watch the parades or fireworks. She will map out a detailed itinerary to help guide your family adventure at all the Disney theme parks for every day of your vacation. She has personally visited the Walt Disney World® Resort over 30 times and has participated in both multiple runDisney race weekends and Travel Agent Education Programs.
• Adventures by Disney provide families an opportunity to explore a foreign country or adventurous part of the United States, but with Disney's level of customer service and attention to detail. Nicole loves helping busy families plan an extravagant vacation that might seem to overwhelming to plan. She gladly takes the stress out of planning, handling all the nitty-gritty details. Nicole traveled on the Adventures by Disney Storybook Kingdom tour through Central Europe (the Czech Republic, Austria, and Germany) touring historic cathedrals, palaces, castles, medieval castles, ice caves, and filming locations from the iconic Sound of Music movie.
• Universal Orlando Resort™ vacations are also part of Nicole's travel planning experience, especially for those families who would like to add on to their Orlando Destination vacation. She is well versed in their theme parks and resort offerings as well. She recently completed an advanced agent education program at Universal Studios in 2017.
• Other non-Disney destinations are within Nicole's travel planning repertoire as well. As a Virtuoso Travel Advisor, she can book vacations around the globe with a level of detail and care that you won't experience from other travel agencies. Having attended Virtuoso Travel Week and networking with numerous Travel Partners worldwide, she is ready to elevate your vacation experience from ordinary to extraordinary!
Testimonials:
"Just wanted to write a quick note to you about how awesome Nicole Sutton was in the planning of our family Disney trip. I just turned 40 this past December and I have NEVER been to Disney. I also work two jobs (one which is my own business) and have 3 little kids. Needless to say, I don't have a lot of free time and when someone hasn't been to Disney ever, it can be quite overwhelming to even figure out where to start. But, luckily, I didn't have to! She planned all of it for us, our meals, our fast pass+, our lodging and made great suggestions on what to see and do. I didn't have to think at all, only enjoy myself and the joy on my kids faces.
We had an absolute blast, and if we are lucky enough to go again, I will not hesitate to call upon Nicole to plan it all for us once again."
Amy Fresty, Arnold, MD
"I can't say enough about the excellent service that we received from Nicole Sutton at Glass Slipper. She helped us plan our dream Disney vacation and took care of every detail from our beautiful accommodations at the Grand Floridian villas to our dining plan, character meals and itinerary. Nicole is patient, answered all of our questions and is a wealth of knowledge when it comes to Disney World. Thank you again and again for making our dream vacation a reality!"
Alicia Waxman, Laurel, MD
"Our family just returned yesterday from Walt Disney world and we had the BEST time!! I keep replaying all the fun that was had over and over in my mind. What was NOT fun for me was the idea of being on the phone for reservations, hitting my computer at just the right time to book all my fast passes and researching all the pros and cons of different accommodations. Enter Nicole!! She made all the difference, guiding me on everything from resorts to restaurants, fast passes and more. I just couldnt be happier with her guidance and availability. I highly recommend Nicole Sutton!!"
Monica Autenzio, Parkville, MD
"Hi Nicole! We had the BEST time! The whole trip exceeded my expectations. Disney's Beach Club was amazing…we loved the location and the club level extras! We pretty much did the parks in the morning, ate lunch then headed to the pool until dinner time…then after dinner we would walk to Epcot to take in the rides and sights along with the fireworks. All the character meals you selected were prefect for my daughter…and my son even got into it!
I have already sent your information to quite a few friends with STRONG recommendations to use you. I'm excited to see you also do Beaches…that's my next vacation."
Renee Grace, Fulton, MD
"What can I say about Nicole that hasn't already been said. She knows what she is doing. Our group of nine just completed a vacation of a lifetime and it was all because of Nicole's expertise. If you are planning a Disney trip, do yourselves a favor and work through Nicole. She is first class all the way.
Nicole, thank you so much from myself and my family. We have already started talking about our next trip and you will be the first person I call when our decision to go is made."
Daniel Kittoe, Anchorage, AK