Meet Laura Bishop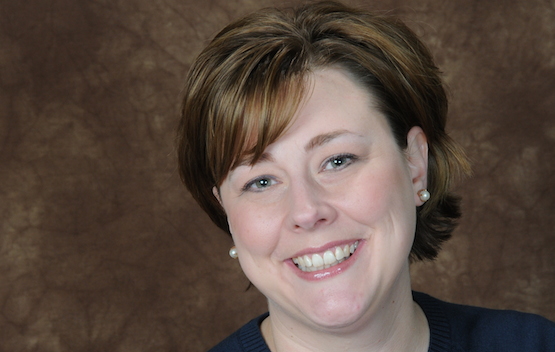 Specialties:
Walt Disney World® Resort
Email Address:
.(JavaScript must be enabled to view this email address)
Phone Number:
978-987-0019
My Story:
Having experienced Disney during her childhood and now with her own children, Laura considers herself a true Disney veteran. Her driving force is a genuine passion to help people enjoy the same magical experiences as her family, all perfectly tailored to your needs and budget.

Because Laura has been to Walt Disney World during every season and for every reason, she knows the ins and outs of every Disney resort, the very best places to dine, the various annual events, even the perfect spot to watch the parades or fireworks. She will even map out a detailed itinerary of all the theme parks to help guide your family's adventure.
Laura is a graduate of Disney's College of Knowledge, and she visits Walt Disney World as often as possible, constantly doing research on all of Disney's properties and theme parks. Contact Laura today for your complimentary quote and watch all your dreams come true!
Testimonials:
"Laura Bishop was a wonderful asset to our family vacation. We took our children and grandchildren on a Disney cruise last year. There were 14 of us. On of us had to leave the ship early to get back home. Laura took care of all those arrangements for us. She truly was there 24/7 for us. As a first time cruiser, I had many, many questions. She answered everything and more with such patients. I certainly will be calling on Laura again for our next Disney trip!"
The Clark Family, Billerica, MA
"Laura Bishop is amazing! She planned our very first family trip to Disney World and took care of all the logistics. Laura listens to your needs, pays attention to what you want, and gives advice using her extensive research about and experiences at Disney while taking your input seriously. She set up our accommodations and got us an amazing room! Laura knew that we were traveling with small children and a family member who required assistance with walking. She took care of the stroller and scooter rentals and had them waiting for us upon check-in at the hotel. Laura also made all of our dining reservations for us and booked them at just the right times and places! We trust her judgment implicitly and will use her for ALL of our future Disney vacations!"
The Miller Family, Wakefield, MA
"Having travelled to Disney World so many times, I thought I knew everything there was to know about booking and planning a trip there. But when I talked to Laura Bishop I realized there was so much more that I did not know. She helped me book a last minute 5-day family trip for 13 of us with little effort on my part. Doing it on my own would have taken precious hours of my time. Plus, Laura was able to help maximize our time (and money) with her planning advice and execution. Like a true Disney princess herself, Laura graciously and enthusiastically took care of every detail."
Deb DiMattia, Burlington, MA
"With a busy year of changes (2 kids in school, me back to work while getting a master's degree) I had NO time to plan our Disney vacation that coincided with our trip to Clearwater, Florida for a family wedding. Finding Glass Slipper Concierge and Laura Bishop was just what the fairy Godmother ordered!
Laura knew I was overwhelmed and she handled EVERYTHING! All restaurant reservations were taken care of well in advance and she considered my kids' picky palates! We felt so lucky to have lunch at Be Our Guest! She was on top of FastPasses for rides and therefore we bypassed the 140 minute Mine Train line-it was amazing! My husband and I found ourselves thanking Laura throughout our stay in Disney World when we'd look at our itinerary and realize she had thought of everything that would have never occurred to us! She picked the perfect hotel for our family and made sure our room was close to the bus stop. She recommended a stroller for the long days to ease our minds and our kids' feet and had it delivered to the hotel when we arrived. She was only a text/call away and was available for questions even while we were on our trip!
Laura got to know our family and it is because of her that our vacation was so seamless and stress-free. I would recommend Glass Slipper Concierge and our Travel Advisor, Laura Bishop to all my friends. Counting down the days till she plans our next trip!"
Cassandra Floor, Lowell, MA
"I am so glad that I was referred to Laura! She was so patient and helpful with me through every step of the trip planning process. I had many questions and had a really hard time deciding on dates to travel and where to stay. She was full of helpful information and always available (even during our trip!).
In the end, we couldn't have been happier with the hotel we ended up choosing and the time of year we chose to go. All the fastpasses she secured for us were awesome and the meal reservations were fantastic. Prior to the trip she sent us our own touring plan. It pulled everything together for us. It was great to refer to each day! We got to do and see so much, much more than we would have without her help and we still had time to enjoy our hotel pool most afternoons. I loved the photo pass too, great suggestion and great way to relive our trip."
O'Brien Family, Woburn,MA