Meet Staci Kimball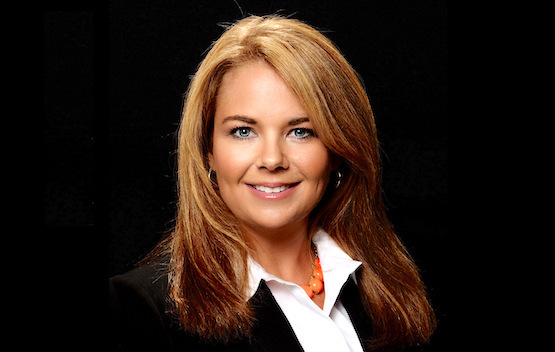 Title:
Specialties:
Virtuoso Certified Travel Advisor; Walt Disney World® Resort; Disney Cruise Line; Disneyland® Resort; Adventures by Disney®; Aulani; Universal Orlando Resort™
Email Address:
.(JavaScript must be enabled to view this email address)
Phone Number:
301-250-7070
My Story:
A Disney-loving mother of 3, Staci's passion is planning magical vacations that are both fabulous and affordable. Staci began immersing herself in the world of Disney while preparing for her family's first trip to Walt Disney World® Resort many years ago. Countless visits later, the art of a well-planned Disney vacation continues to delight her. Staci knows how to experience Disney to the fullest, and she equips her clients with everything they need to make that happen.
Over the years, Staci has gathered a wealth of personal and professional travel expertise, particularly when it comes to Disney Destinations. She has embarked on guided tours with Adventures with Disney®, sailed with Disney Cruise Line, relaxed at Aulani, a Disney Resort & Spa in Hawaii, and frequented the Disney theme parks from coast to coast. Along the way, Staci has learned a wealth of money-saving tips, time-saving tricks, and insider secrets that she happily shares with her clients.
Staci has always loved to travel, and she believes that the vacation planning process should be as exciting and stress-free as the vacation itself. As your Travel Advisor, Staci will handle every detail, customizing a seamless and meticulous itinerary so you can enjoy the anticipation of your perfectly-planned vacation. From the first consultation until the time she welcomes you home, Staci will be your personal concierge each step of the way, ensuring that all of your needs are met, and nothing has been left to chance. Staci's planning expertise can make the difference between an ordinary trip and an extraordinary vacation.

Through her affiliation with Sanborn's Travel Service, Staci has expanded her travel planning expertise to reach well beyond the world of Disney. She has conducted training and study tours in Europe, Hawaii, and the Caribbean to better assist her clients with all of their travel needs and bucket list vacations. By leveraging her connections as a Virtuoso Travel Advisor, Staci has access to an elite network of destination specialists, luxury hotels and resorts, tour operators, and distinguished cruise lines around the world. She works diligently with these travel partners to secure the unique opportunities, exclusive perks and privileges, and special amenities that you, her valued client, are entitled to. Wherever your destination may be, Staci will make your vacation dreams come true!
Testimonials:
"Staci Kimball planned our recent Disney trip and did a FANTASTIC job! It was our family's first trip there and thinking about it was overwhelming! We just told her our family's vacationing style- when we get up to start the day, when we like to eat, what type of rides we would want to go on, etc.- and she planned it all out for us! It was so stress-free! We had a printed out itinerary for each day- our Fast-Passes were all set for the most popular rides, which saved us from waiting in long lines in the heat with tired kids! This also meant that our days could be shorter, making time for us to go back and relax at the pool. She gave us a plan of how to work our way efficiently through the parks, which type of transportation to take, made meal reservations for us. It was all taken care of for us!"

Corrie Troxel, North Potomac, MD
"Hi Staci! I've been meaning to write to you. We had the best trip. Your detailed itinerary was so amazing and we made sure to try to do everything you recommended! It could not have been planned out any better! The restaurants were perfect, the rides, the hotel. You were right about everything. We were so glad we listened to you about the concierge floor with the amenities that went along with it. It's hard to be back to reality after such a wonderful trip. Everything was so great. Thanks again! We will definitely refer you to anyone going to Disney and that's good to know that you offer other vacation services too."
Margo Rosenberg, New York, NY
"Hi Staci,
The trip was wonderful!! Your daily itineraries were fantastic. We sailed through the parks, rides, dining, events, etc without any problems! All of the shows and FastPasses that you booked were spot on and we all enjoyed them. The Grand Floridian and our room exceeded our expectations. Loved being able to watch the fireworks from our balcony!! The pools were great. Service was great too. We are so happy we did the dining plan and the memory maker—thank you for those recommendations . . . Thank you so much for all of your help in planning our trip. It was all we could have asked for and MORE! As they say in Disney, it was a magical experience!"
Carrie Haglund, Pittsburgh, PA
"Staci -
Our trip to Disney was wonderful! We all had a fabulous time! Thank you so much for everything you did to plan our vacation - everything went smoothly and as planned. We loved all the restaurants you chose for our dinners. We also took all your recommendations for our quick services in the park. You made it so easy for us! We followed your itinerary everyday and the fast passes were great . . . Staying on the club level was ideal - the kids loved going down the hall to get a snack or dessert - and I thought the breakfast was great! I've already given your name to several people - I keep telling everyone how fabulous you are! Thank you so much for all the time and effort you put in to planning our vacation - it was magical!"
Kathleen Saumell, Phoenix, MD
"Staci,
We cannot thank you enough! All of your recommendations were spot-on—saving us time and money. The concierge level room at the Grand Floridian was amazing, we loved having the breakfast, hors d'oeurves and cocktails and the service was excellent. The character meals were great and we didn't feel the need to stand in line for characters at the parks. Our fast passes worked out really well and we were able to go on most of our favorites again. There were a lot of people in the park and it seemed crowded but the order that you had us visit each attraction worked out so that we never waited more than 10 minutes for a ride.
Thank you SO much for helping us plan out perfect Disney vacation."
Jill Young, Pennington, NJ
"I would never plan another family trip again without the assistance of wonderful Staci! She was a pleasure to work with and I can't wait to work with her again!"
Genny Quarfoot, Carlsbad, CA