Meet Jodie Srutek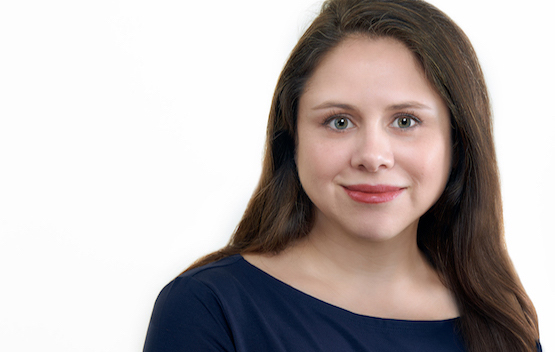 Specialties:
Walt Disney World® Resort; Disneyland® Resort; Universal Orlando Resort™
Email Address:
.(JavaScript must be enabled to view this email address)
Phone Number:
866-226-5478
My Story:
Jodie is a married mother of two amazing, brave princesses living in South Carolina. Her love for Disney Destinations began in childhood and continued as an adult and as a mother. In fact, Walt Disney World® Resort has been the backdrop of many of her most cherished memories.
In 2012, her young daughter was diagnosed and treated for a rare form of cancer. As her daughter and the family struggled through the trials of the treatment, those memories served as a reminder of better times and helped focus on hope for the future. Now that her daughter is well, Jodie is dedicating her time and experience toward assisting other families to make memories of their own. You will often hear her tell clients, "It is so much more than a vacation, these are the best moments of your life!"
Through the years, Jodie has taken countless trips with her children and extended family members who have a variety of complex medical conditions and disabilities. She combines this first-hand experience with additional professional training to provide unparalleled, personalized service for all clients. Jodie has earned designation as an SNG Certified Accessible Travel Advocate™, as well as completing the requisite training for several destinations. In addition to her expert knowledge of Walt Disney World Resort, Disneyland® Resort, and Universal Orlando® Resort, Jodie also adds cruise vacations and European travel to her repertoire.
Always helpful and enthusiastic, Jodie's passion is to learn about her clients and craft the perfect travel experience. After all, it's so much more than a vacation!
Testimonials:
"Although we consider ourselves seasoned Disney visitors, Jodie brought our trip to the next level. She consulted with us before our trip, provided a detailed itinerary, held our hands when a snow storm forced us to cancel, and worked tirelessly to reschedule everything for a month later. She's just great at what she does and will help make your trip so much more special than you could ever imagine."
Laurie Allenbach,
"Thank you so much for all your work. You were spot on with all your suggestions and made it less stressful. We have already referred you to friends as they are thinking of going. We love all the photos and memories we made. Something our family needed!! I actually got emotional when we first met Tinkerbell and Mickey and the fireworks both nights, I lost it!! My daughter actually folded her hands in prayer and made a wish when she heard Jimmy Cricket say, make a wish. Something I will never forget and will cherish forever."
Charice Finley, Lebanon, WI
"Jodie has planned two trips for us, a Royal Caribbean Cruise and a Disney vacation. I don't know that we'll ever go back to planning our own trips - and for control freaks that says a lot! Jodie carefully and thoughtfully planned out our trips to include the highlights we most wanted to include and provided great ideas and tips in between to maximize our trip without us feeling overloaded or over-scheduled. I even got sick at Disney and she immediately reacted; all the details were taken care of. She requested an additional cleaning of our room, and even sent me a list of Urgent Care and Pharmacies in the area if I needed anything- all while I was still in bed! We could not be more pleased and have referred her numerous times. The only debate we have now is when we can call Jodie and plan to take our next trip!"
Maria Myers, Appleton, WI
"I seriously love how each day is planned out taking everyone's possible needs into account. This is so great! I'm the person who likes to plan everything out and figured I'd take a break from doing that this year. I couldn't be happier that we found you for our trip!"
Nicole Heffernan, Savannah, GA
"Using Jodie Srutek and Glass Slipper Concierge to plan my first trip to Disney single-handedly turned me in to a "Disney person". She had us experience the best Disney has to offer (while on a tight budget) from a wonderful range of dinner/lunch reservations throughout the parks, getting us fast passes on the big-ticket rides, and an absolute stress-free vacation. Her mom-to-mom style in professionalism made me feel like I was in good hands by someone who not only knew the parks/resorts but understood some of the headache taking a 6-year old by myself could be. She suggested taking breaks at certain points of the day which were incredible suggestions that I would not have necessarily planned in myself. I would have thought go-go-go but she was more realistic and it really did benefit us. I recommend her, and the service, to everyone even if it's not their first trip. I myself plan on using her again for our next vacation!"
Lacie Eschbach, Pottstown, PA