Title
Specialties
Virtuoso Certified Travel Advisor; Walt Disney World® Resort; Disney Cruise Line; Adventures by Disney®; Disneyland® Resort; Universal Orlando Resort™
My Story
Carrie's intimate, insider knowledge of Disney provides her with the unique ability to transform your family vacation into a cherished, one-of-a-kind family event teeming with fun-filled, heart-warming memories you and your children will share for a lifetime. Known for her personalized approach, you can expect Carrie to provide your family with an experience custom-tailored to activities that matter most to you.
Whether it's booking the perfect table at a restaurant that suits kids and adults alike, mapping out a scenic jogging path which can accommodate a double stroller, or identifying convenient Baby Centers within the theme park, Carrie performs her own unique brand of magic when it comes to making things happen in the Magic Kingdom®.
Carrie assists clients with detailed information on Disney Cruise Line itineraries, from selecting the perfect cruise package for your family to stateroom specifics, packing pointers, information about select shore excursions, and unique cruise activities for children and families. Once onboard, the ship will feel like home.
With over a dozen years of planning experiences for some of America's most respected corporate executives and their families, Carrie is more than your average vacation concierge. This Disney College of Knowledge graduate will plan the ultimate vacation for you, while taking your family down paths not commonly travelled. The result is an unmatched experience you simply won't find anywhere else.
A Disney experience like no other awaits you and your family when you have Carrie making plans.

---
Testimonials for Carrie Bradley
"It is with great pleasure that we can communicate with you about who we call the Fabulous Carrie. Whether our travels [11 people ages 9-70] pertained to land or sea, Carrie always provided complete, accurate and valuable information and planning. She not only promptly answered all of our questions, she provided valuable insight in the selection of cabins on the ship, restaurants, itineraries, special events, all of which were so very thorough that the trip was excellent. Carrie's follow-through with all dates, timing, travel tips and special needs was outstanding. I have been legal counsel to a travel agency and travel agent and never experienced such complete and thorough handling of all matters on any of the hundreds of trips we have taken over the years as was done by Carrie.

We had several travelers who had serious food allergy needs. Carrie went above and beyond to assure us that WDW/Cruises would see that no problem arose. None did and all was so well handled that the kids could not believe what was served to them and what they were able to do.

Carrie's attention to detail was so outstanding, you can now see why we call her the Fabulous Carrie. We have recommended her to others without any reservation or hesitation and I understand very good friends are taking three families to WDW and cannot stop telling us how great Carrie has also been in their planning."

Jill & Wayne Plaza, Chicago, IL
"Hi Carrie,
My family had such a wonderful time at Disneyland. We had so much fun and made so many memories. Our entire trip was flawless. Our reservations went smoothly and the itinerary that you sent to us was great. My husband ended up loving it! Your help was what made this vacation worry free for me. We are in LOVE with Disneyland now and can't wait to go back."

Amee Barber, Mount Vernon, WA
"I would highly recommend Carrie Bradley with Glass Slipper Concierge to assist with all your travel planning! She planned and scheduled our Disney trip and we truly had a MAGICAL time!"

Lynn McPherson, Birmingham, AL
"When we started planning a trip to Disney World, it didn't take us long to realize that we were in way over our head! We were so lucky to connect with Carrie Bradley. She was incredible to work with; had first hand experience; immediately responded to any request, etc. At times I felt that I would drive her crazy but no request was too small. She arranged everything to perfection and to our liking which made our planning painless. She had great suggestions, wasn't pushy and no stone was left unturned. She was a joy to work with and I will definitely use her for future trips. In the future we hope to do a Disney cruise!"

Charles and Vickie Atwater, Durham, NC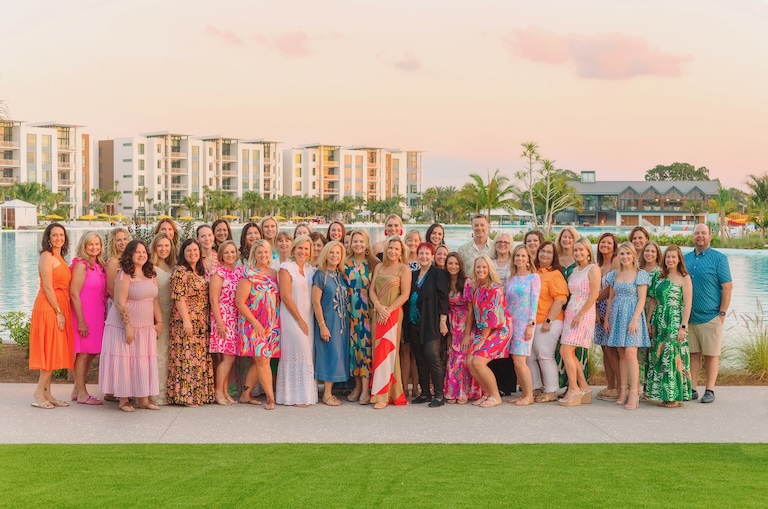 Interested in Joining Our Team?
Do you love Disney (and we mean love it!) and have an affinity for helping people plan unforgettable vacations along with a commitment to over-the-top customer service?
Apply Now