Meet Cathi Marcheskie Maziarz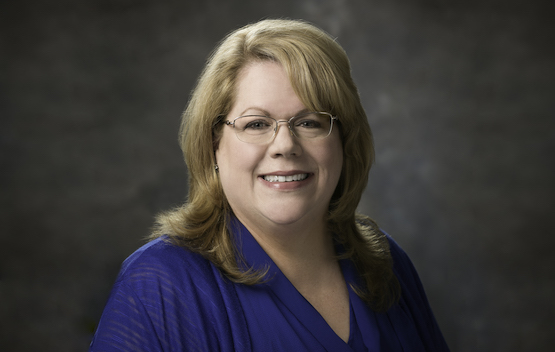 Specialties:
Certified Autism Travel Professional; Walt Disney World® Resort; Disneyland® Resort; Universal Orlando Resort™
Email Address:
.(JavaScript must be enabled to view this email address)
Phone Number:
610-724-8201
My Story:
Ever since she was a little girl watching "The Wonderful World of Disney" every Sunday night, Cathi has been fascinated with the Disney theme parks. She always wanted to be a Mouseketeer and visit Walt Disney World. She finally experienced Walt Disney World during her high school senior class trip in 1982—it was love at first sight. That was the first of countless trips to Walt Disney World with her family and friends.

Her most magical experience at Walt Disney World was when her daughter was seven years old. They entered the Magic Kingdom to find a parade in full swing on Main Street U.S.A., delighting her daughter, who thought it was in her honor! Cathi wants everyone to experience such a magical moment.
Cathi is an experienced professional when it comes to chaperoning high school bands performing in Walt Disney World parades, choruses participating in Epcot's Candlelight Processional, and dance groups performing at Downtown Disney. Her goal is to help your group, no matter the size or reason for going, experience everything Disney has to offer. And assisting people in celebrating special occasions such as a birthday or milestone anniversary at Walt Disney World is one of her specialties.

With a lifetime goal of traveling to every Disney Destination possible, Cathi, a Disney College of Knowledge graduate, continues her Disney education by visiting Disney Destinations many times every year—trips that help Cathi help you experience your own magical Disney vacation.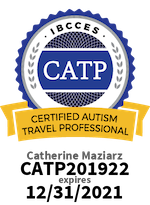 Testimonials:
"Loved our trip to Disney World!! Cathi took care of the whole trip. From booking our room, to scheduling our fast passes, and to providing us with a list of some of the best places to eat throughout the theme parks. She provided us with so many helpful tips, and everything went so smoothly. There is so much to do at Disney, that you need an experienced person who knows all about Disney, and can tell you how to utilize your time for the best magical experience possible. I would recommend Cathi to anyone planning a trip to Walt Disney World. Get the best and contact Cathi."
Martha Forrest, Linwood, NC
"We could not be happier with Cathi M. and Glass Slipper Concierge. She took all the scariness that is a family vacation and made it one of the easiest processes we've ever been through. There is no way you can do your first trip to Disney without someone that has knowledge of the parks and resorts. Cathy and Glass Slipper is your inside person. She made it so all we had to do was pack, and enjoy our vacation! Thanks Cathi!"
Brad Laudenslager, East Greenville, PA
"Cathi Marcheskie Maziarz is a top-notch Travel Advisor who is well-versed in all aspects of Walt Disney World! Her personal experiences there help answer any questions a client might have!"
Bruce Clark, North Wales, PA
"We worked with Cathi Marcheskie Maziarz to plan our four year old daughter's first trip to Disney. My husband and I hadn't been to Disney since we were kids, and were looking to create a magical trip for our daughter. Cathi could not have been more helpful and accessible every step of the way- from personalized helpful hints to answering our texts while we were at the park, she truly made the planning process smooth and ensured that we gave our daughter a magical first visit!"
Elizabeth Altman, Oakmont, PA
"Cathi is awesome, she helped us plan our Disney trip and was available to answer all questions! She followed up on everything, and took care of it all! All we did was show up. She is so friendly, professional, and loaded with great information about all the parks!"
Lisa Honan, King of Prussia, PA