Specialties
Walt Disney World® Resort; Disneyland® Resort
My Story
Jessica's passion for Disney began at an early age, having grown up on classic films like Little Mermaid and Aladdin. As a child, she visited Disneyland® Resort frequently, and as she grew older, she expanded her love for Disney to include Walt Disney World® Resort and Disney Cruise Line. Jessica has many cherished memories of her visits to Disney, including her first trip to Disney's Castaway Cay and even falling asleep at Disney's Blizzard Beach waterpark from pure exhaustion.
As an adult, Jessica continued to visit Disneyland regularly and even convinced her husband (who had never been to a Disney Park before) to visit annually. After moving to Texas and starting a family, Jessica began visiting Walt Disney World multiple times yearly, creating unforgettable memories with her loved ones. Despite her many visits, Jessica always seeks out new and unique experiences to expand her knowledge and expertise, which she shares with her clients.
Professionally, Jessica has a strong background in corporate event operations and C-level consulting. She previously worked for a Destination Management Company, handling all aspects of large group events at a five-diamond resort in Scottsdale, Arizona. Additionally, Jessica has experience creating travel plans and itineraries for top corporate executives traveling around the world. Her keen attention to detail and passion for creating unforgettable experiences make her a valuable asset to her clients.
Beyond Disney, Jessica enjoys planning adventures for families and couples to destinations around the world. She has personally traveled to various locations in Mexico, including Puerto Vallarta, Mazatlán, Cancun, Riviera Maya, Hermosillo, Puerto Morelos, Tulum, Cozumel, Costa Maya, and Puerto Peñasco. She also loves visiting Hawaii, particularly Maui.
Jessica is dedicated to planning customized vacations and adventures that suit her clients' needs perfectly. Her wealth of expertise, attention to detail, and passion for creating magical experiences make her an exceptional travel advisor.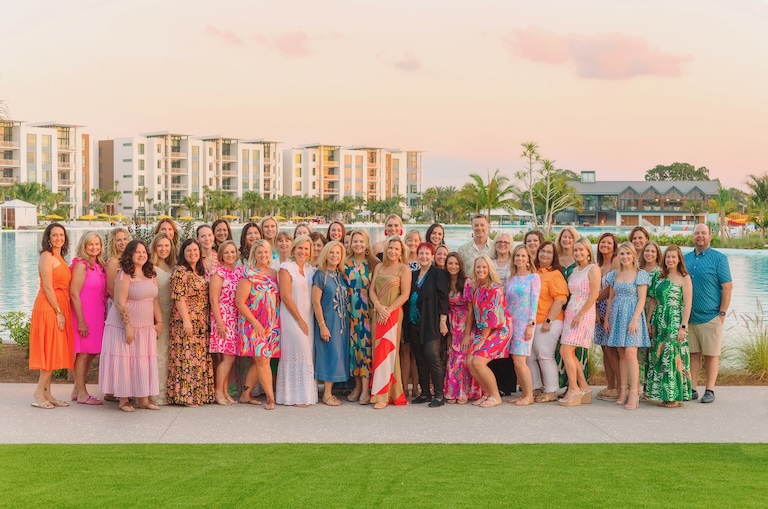 Interested in Joining Our Team?
Do you love Disney (and we mean love it!) and have an affinity for helping people plan unforgettable vacations along with a commitment to over-the-top customer service?
Apply Now