Specialties
Walt Disney World® Resort; Disney Cruise Line; Disneyland® Resort; Universal Orlando Resort™
My Story
Lauren frequented Walt Disney World® Resort countless times growing up and now as a mother of 3 young children. Disney never loses its magic for her. Traveling with her mother, Cara Goldsbury, founder of Glass Slipper Concierge and who literally wrote the book on Luxury Disney, Lauren has viewed Disney through the eye of a travel advisor since childhood. While traveling together, trying multiple hotels every stay, critiquing Disney restaurants and shops, and helping decipher what would work best for each individual family's needs, Lauren learned all there is to know about the Disney experience. She specializes in luxury travel to Disney Destinations, whether to Walt Disney World Resort, Disneyland® Resort, or a Disney Cruise.
For years Lauren advised friends on their trips to Disney and finally decided to make it part of her career. She is a professional family photographer, often photographing Disney, and gives special tips about the most beautiful viewing locations and fun photo spots in her itineraries. In addition, with a love of the culinary treasures of Disney, she takes pride in planning perfect meals and suggestions for her clients. And after seeing these destinations through this lens her whole life, there are countless tips and tricks she can offer to make your stay more seamless.
Being a mother to a preschool girl, and a Tween boy, Lauren knows planning a Disney vacation can be very overwhelming and stressful when considering each person's needs and enjoyment of the parks. So let her take that over for you while you kick back and enjoy your vacation to the fullest without worrying about the details.
Lauren has spent her life traveling around the globe to bring insight into Adventures by Disney trips you might enjoy. There are few places she hasn't experienced, traveling from Africa to Asia, through Europe, the Hawaiian Islands, and South America. She loves to create a vacation full of joy and beautiful memories. Laurenis a graduate of Disney's College of Knowledge, a graduate of the University of Texas at Austin, a published photographer, a Virtuoso travel advisor, and loves to find ways to savor the childhood memories that are so fleeting. A trip with Disney is the quintessential memory she would love to create for your family.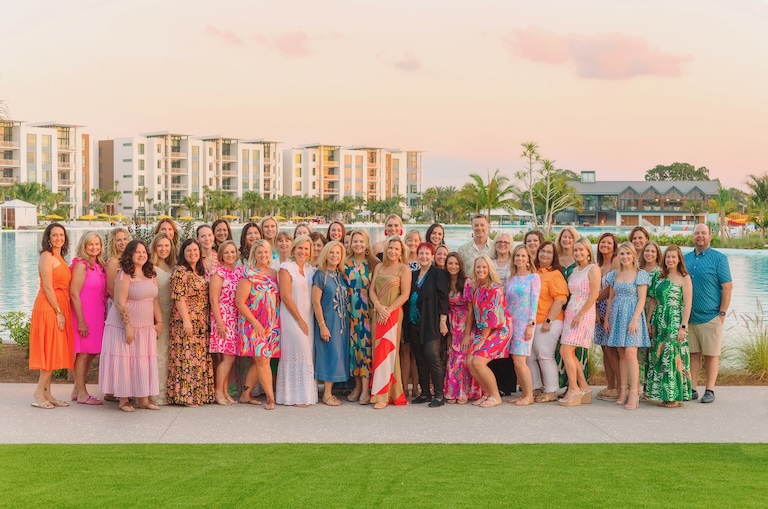 Interested in Joining Our Team?
Do you love Disney (and we mean love it!) and have an affinity for helping people plan unforgettable vacations along with a commitment to over-the-top customer service?
Apply Now