Specialties
Walt Disney World® Resort; Disney Cruise Line; Aulani; Universal Orlando Resort™
My Story
Cross country road trips are how it all started. That's when the love of travel set in for David. Specifically, at 10 years old, he and his family took a multi-week road trip from Texas, through New Mexico, Arizona, Nevada, and on to California and back. For a small-town kid, experiencing all these new places was an amazing feeling of excitement. Ultimately, walking into Disneyland® Park with his family at 10 years old was the pinnacle of his adventure, and an indescribable feeling of joy.
Working in college athletics and software implementations gave David valuable skills in planning, coordination, and communication. As an added benefit, those positions allowed numerous opportunities to travel for work. On every business trip, David would strive to fit in all of the sites and sounds of each unique destination. He sought out the best under-the-radar spots, especially when it came to food! Go where the locals go! David then met his wife Melissa, who shares that same passion for travel. Now they travel every chance they get.
The biggest impetus for becoming a travel advisor for David was becoming a father. He loved seeing his children's eyes light up the first time they saw Cinderella's Castle. It brought back all that magic he experienced when he was 10 years old, discovering Disneyland for the first time. Since then, David and his family have had yearly trips to Walt Disney World® Resort. Each time they visit, they make sure to stay at a different resort hotel, spend time exploring new attractions, and shop for new souvenirs. What they love most of all is trying all of the unique foods! They have also branched out with trips to Aulani in Hawaii, Disney Cruise Line, and Universal Orlando Resort.
David is a graduate of the College of Disney Knowledge as well as a certified Universal Orlando Resort Specialist. Traveling frequently with children has given him invaluable experience in planning fantastic family vacations. David especially focuses on the concierge part of your experience, tailoring every aspect of your trip to meet your needs, and being there every step of the way, from planning, through traveling, and upon your return home.
---
Testimonials for David Humble
"David was so thorough, organized, helpful and flexible. He helped us plan every day of our trip to NY and he even went above and beyond what we asked for. He promptly responded to my calls, emails, questions and requests. He knew how to get beyond the basic information for hotels, location, activities and restaurants. He even helped us with some last-minute additions and changes. David is super kind and calm, - very easy to work with. My whole family and I were so happy with his services and how well our trip was planned out."

Camille P, Austin, TX
"If you are planning a trip, David should be your first call! David planned our family trip to NYC. He went well beyond most agents that simply book your hotel. David recommended several tours and helped booked them all with fabulous dining reservations. My husband has never been a New York fan, but this trip changed that, and he now wants to go back!"

Tanya R, Katy, TX
"David took the stress and anxiety out of our first Disney trip. I was clueless on where to even start. I gave him the overall vision of what we hoped our trip would look like. David was able to help me navigate the Disney World App; he helped us understand how the individual Lightning Lanes and Genie + work. He also gave tips and tricks to get the most rides in. David was a available through out our trip via text message and answered all of our questions quickly and efficiently. He had great ideas on where to be for parades and fireworks. David also helped set up extra activities at Disney. I can't thank David enough for the itinerary he put together, the attention to detail and all the tips he gave us through out. It was an amazing trip and we can't thank David enough for the time and attention he put into our trip to make it special."

Tami Welch, Missouri City, TX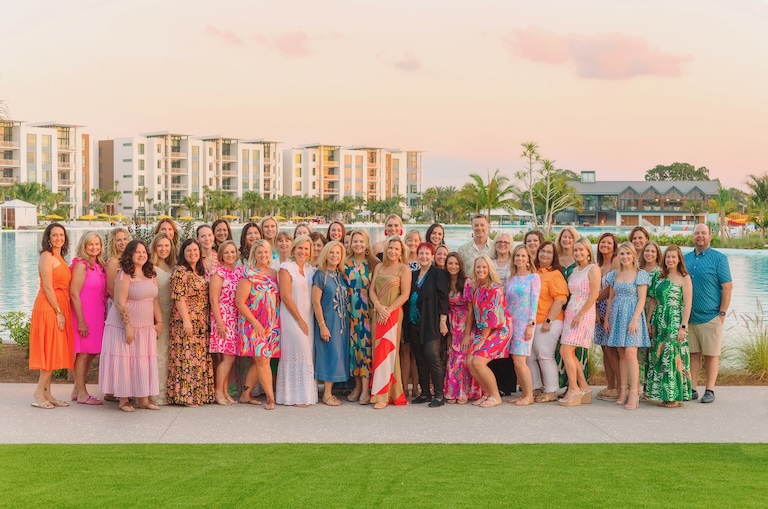 Interested in Joining Our Team?
Do you love Disney (and we mean love it!) and have an affinity for helping people plan unforgettable vacations along with a commitment to over-the-top customer service?
Apply Now