Specialties
Walt Disney World® Resort; Disneyland® Resort; Disney Cruise Line; Aulani; Universal Orlando Resort™
My Story
Nicole believes that vacations are one of the best parts of life. As a 2x cancer survivor, she knows the importance of getting away and creating memories – whether it be a week-long family vacation, an anniversary trip, a quick weekend reunion with friends, or adventuring on your own to explore a new destination. However, she also understands that life is busy, and it's hard to curate a perfectly planned vacation when you have a lot going on.​ But that's exactly what Nicole is here to do for you, as her mission is to create unforgettable experiences while perfecting your trip's design and detail.
Before becoming a Travel Advisor, Nicole was a Communications Director and then a Women's Pastor at her local church. These careers have shaped her to be highly communicative with obsessive attention to detail while providing excellent customer service and love for everyone she meets. She has carried these attributes and habits with her in vacation planning. Nicole has extensive training and knowledge and a great passion for vacation planning. She aligns everything according to your preferences and budget so you can focus on making memories instead of the stress it takes to plan for them.​
Nicole lives in The Woodlands, Texas with her loving husband, Wes, and their daughter, Aurora – although you will often find her visiting Walt Disney World Resort, Disneyland Resort, and sailing on Disney Cruise Line. Although she is a Disney fanatic, she has planned vacations for clients across the United States and internationally. So whether you're traveling to a theme park, sailing on a cruise ship, up on a mountain, or in the sand on a beach, she is ready to book your travel and assist in the making of memories that will last a lifetime for your family year after year.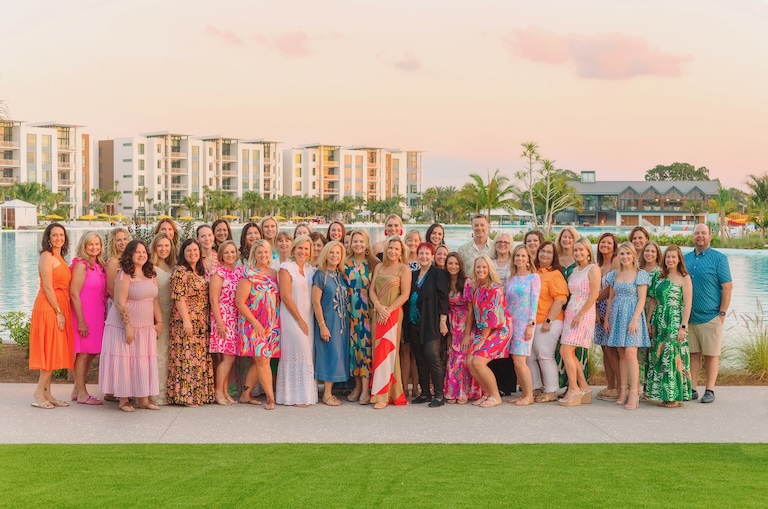 Interested in Joining Our Team?
Do you love Disney (and we mean love it!) and have an affinity for helping people plan unforgettable vacations along with a commitment to over-the-top customer service?
Apply Now