Title
Specialties
Virtuoso Certified Travel Advisor; Walt Disney World® Resort; Disney Cruise Line; Adventures by Disney®; Disneyland® Resort
My Story
If there is one person who can claim to truly know Disney, it's Jennifer. What started as personal travel to Walt Disney World® Resort on family vacations transitioned into a 13-year career working at The Most Magical Place On Earth. She has truly lived the magic and can guarantee to know the ins and outs and must-dos to create your detailed and stress free vacation. Her experience as a Cast Member allowed her to work all over the World from theme parks to resorts, entertainment, and Guest Relations. Knowing how these operations work is a tremendous asset to ensuring her clients are set up for success.
The most significant value in allowing Jennifer to help plan your vacation is that she worked for six years as a Walt Disney World VIP Tour Guide. Each and every day she personally escorted families of all combinations and sizes throughout all four Orlando Theme Parks. She knows the inner workings by heart, and every tip and trick is second nature. Having her at your side every step of the way will certainly make you feel like a celebrity as you'll know all the secrets! She will provide you with a detailed itinerary to help guide you on each day of your vacation—it will be like having your own personal Virtual VIP Guide!
Are you interested in seeing more of the world? Adventures By Disney® provides families a fantastic way to immerse themselves into a foreign country, all while having the guest service, safety, and attention to detail of Disney. Jennifer is unique in that she was also an Adventure Guide with Adventures By Disney and led these trips for guests in both London and Paris. When it comes to understanding this product and what it can provide for families in regards to international travel, Jennifer is undoubtedly a step above the rest!
If cruising is more your speed, Jennifer will be able to use her expertise gained on many Disney Cruise Line sailings to ensure that your time aboard is customized to every member of your family. Her first-hand knowledge of each ship, destination, stateroom, port adventures, and onboard activities means that you'll never miss any of the fun. From girl's trips to honeymoons, to family vacations with kids of all ages, an experience aboard Disney Cruise Line is like no other.
In addition to her Walt Disney World Resort insider experience, Jennifer is also a graduate of the Disney College of Knowledge and has visited Disneyland® in both California and Paris. Not to mention, she lives in Orlando with her fiancé and soon to be stepson and can visit whenever she wants! There is no better person to serve as your personal ambassador as she is on the ground and can interface directly with the destinations and develop personal relationships to help ensure that her clients will always have the most magical vacation possible.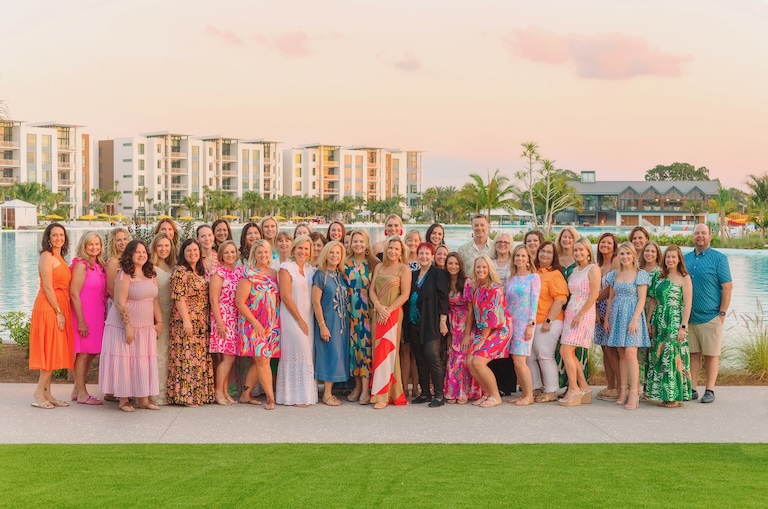 Interested in Joining Our Team?
Do you love Disney (and we mean love it!) and have an affinity for helping people plan unforgettable vacations along with a commitment to over-the-top customer service?
Apply Now