Title
Specialties
Walt Disney World® Resort; Disney Cruise Line; Disneyland® Resort; Universal Orlando Resort™
My Story
Born and raised in Panama City, Florida with Walt Disney World® Resort just a few hours down the road, Ally grew up on all things Disney. Some of Ally's most treasured memories growing up were spent at the "Most Magical Place on Earth" with her parents and three sisters. From riding bikes at Disney's Fort Wilderness Resort to staying out late to watch the famous fireworks show at Magic Kingdom®, Ally desires to allow families the opportunity to make memories that they will never forget just like she was able to do when she was young.
Years later, the passion, love, and excitement for Disney have not changed for Ally. After graduating from the College of Disney Knowledge and many Disney vacations later, her passion for Disney travel has continued to grow! Her time as a travel planner and advisor with Glass Slipper Concierge has taught her the importance of building a relationship with each client. Hence, she knows and understands what they desire when it comes to a Disney vacation. Whether it is a family vacation with various ages and interests, a couple on their honeymoon, or a group of friends looking for a getaway, Ally knows exactly what her clients need to experience a vacation that they will never forget.
As an Annual Passholder, Ally continues to take weekend trips to Walt Disney World Resort any chance she gets. She keeps herself up to date on all of Disney's special events like Mickey's Not-So-Scary Halloween Party, Mickey's Very Merry Christmas Party, Disney After-Hours in Magic Kingdom, Disney's Hollywood Studios®, and Disney's Animal Kingdom® Theme Park and so many others. She knows firsthand how to make a successful Disney vacation come to life and is well equipped to create this same experience.
Ally is always excited to share her Disney expertise with her clients. Whether it is sharing world-class dining recommendations or insider knowledge on the best way to maximize your park time, she is confident that she can plan a very magical and unforgettable vacation for you and your family!
---
Testimonials for Ally Hoey
"Disney for the Hendersons was a huge success! Ally made us newbies feel very prepared and confident walking into our Disney trip. She was quick to answer my many questions. We had a situation where we had to postpone our trip a few weeks, and she made it happen with ease! I'm so thankful for our Disney experience. We can't wait to go back, and of course, use Ally as our travel agent again!!"

Jade Henderson, Troy, AL
"As a chronic "plan it myself" type of person I can't begin to explain how wonderful it was for Ally to do all of that for me…and better! From dining reservations to all the great reminders and tips she has allowed me and my family the time to just enjoy ourselves with no worries even amidst the temporary changes. Ally is professional, kind and very attentive to all of our needs. After 25 years of planning and stressing every vacation I never have to again. Thank you so much Ally for everything!"

Kim Guynn, Panama City, FL
"We just got back from our first trip to Disney with our girls! It truly was the most magical time thanks to Ally and her attention to details! I can't say enough about Ally and how easy she was to work with! She took all my phone calls, answered all my texts and emails and made sure that I was fully prepared and knew what to expect! She never once made me feel like I was bothering or interrupting her or asking silly questions. She kept me up to date on any changes that were evolving during the planning stages and even up until the day we checked in. I feel like she literally thought of everything. We even knew the best time to get to the bus stops to ensure that we got to the parks in a timely manner and could do everything we wanted to do. I also can't help, but boast about the amazing dining reservations that she was able to reserve for us! Her knowledge of all things Disney, her attention to details, and her genuine support make her a fabulous travel advisor! I highly recommend anyone thinking about a Disney trip to work with Ally! You won't regret it…I promise!"

Meggan Garrett, Troy, AL
"Ally truly made our trip a memorable one. We have been working with Ally for almost 2 years, trying to plan the perfect family getaway for our son's 10th birthday. She was patient, knowledgeable, kind, honest, and completely felt like a part of our family by the end of our experience. I have planned hundreds of vacations for clients, which makes me a little more aware of what goes in to helping a family like ours plan a vacation like this. This trip wouldn't have been what it was without her, and for that, we are forever grateful!!!"

Natalie Middleton, Redding, CA
"Ally is wonderful!! With new shows and systems in place, it was so helpful having Ally's expertise and recommendations. Not only did she provide a full itinerary with some tips & tricks before we left, she checked in with us daily letting us know about opportunities for dining reservations that popped up and helping us make changes on the fly. It was like having a personal assistant every step of the way! I will never book another trip to Disney or Universal without her!"

Stephanie Baker, Troy, AL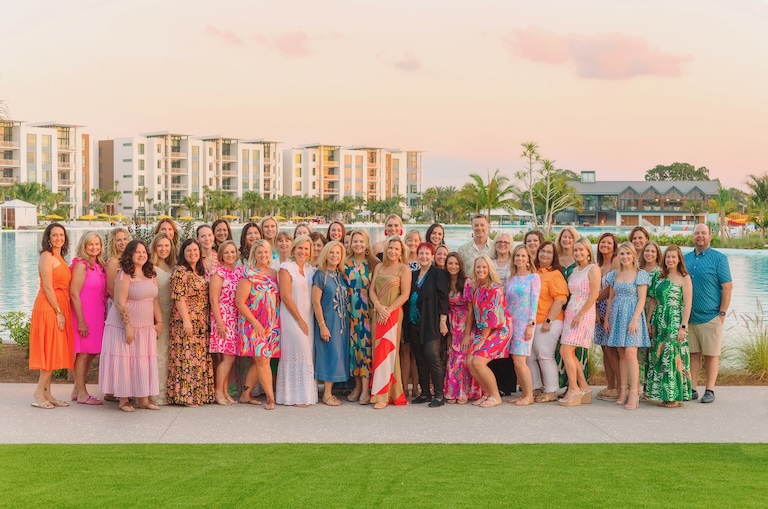 Interested in Joining Our Team?
Do you love Disney (and we mean love it!) and have an affinity for helping people plan unforgettable vacations along with a commitment to over-the-top customer service?
Apply Now