Title
Specialties
Virtuoso Certified Travel Advisor; Walt Disney World® Resort; Disney Cruise Line; Disneyland® Resort; Adventures by Disney®; National Geographic Expeditions; Aulani; Universal Orlando Resort™; Disneyland Paris
My Story
As a lifelong world traveler, Kelly has explored more than 25 countries, including a 4-month circumnavigation of the globe. Through all of her travels, Kelly's heart has always belonged to Disney. She has been traveling to Disney Destinations for over 35 years, experiencing the magic as a child, young adult, and now as a proud mom of three.
Kelly has traveled extensively throughout Disney's numerous resorts, including dozens of trips to Walt Disney World® Resort, multiple voyages on Disney Cruise Line and trips to Aulani, a Disney Resort & Spa, and Disneyland® Resort. Kelly and her family have stayed in resorts across all of Disney's categories, dined in almost all of their restaurants, and experienced many of their unique seasonal events and VIP offerings.
Prior to becoming a Disney vacation planner, Kelly earned a Master's degree in Educational Policy and Leadership and served as an intervention specialist for 12 years. Her passion for serving families as an educator has translated beautifully to travel planning, allowing Kelly to partner with her clients to create magical vacations that are uniquely designed just for them.
Her truest passion is helping her clients make lifelong memories. Her meticulous attention to detail and vast knowledge of Disney experiences allow her to plan incredibly customized vacations. At the heart of Kelly's service is a real passion for all things Disney.
Kelly lives outside of Cleveland, Ohio with her husband, three children, and two Goldendoodles. She is a stage 4 cancer survivor who believes making memories with loved ones is truly the greatest gift.

---
Testimonials for Kelly Bryan, CTA
"Kelly made our trip easy to plan and easy to enjoy. She worked with us on all of our special requests, helped us make changes as it got closer, and even got our dinner reservations changed while we were there and changed our mind last minute. Kelly is extremely knowledgeable and helpful. And she's detail-oriented. We hope to use her services again for more travel! We highly recommend her!"

Amy Drapcho, Columbus, OH
"Kelly planned the most amazing trip to Disney for my son and me! Long before we were set to leave I felt as though I had nothing to worry about, she took the anxiety out of figuring out what to do and where do go. All of her recommendations were spot on from hotel, to restaurants, to rides. Kelly thank you so much for making my son's first trip to Disney truly magical! I cannot wait until we can work together to plan our next trip back!"

Jordan Kreitz
"Our trip was truly magical and something we won't soon forget. When someone asked what our favorite thing was, it was hard for any of us to pick just one thing-that is the mark of a fantastic vacation. I have been singing Kelly Bryan's praises to everyone we have spoken to about how we did everything we did. This was a rescheduled trip due to COVID and there is absolutely NO WAY we could have had this trip without Kelly…and will use her services going forward. From the reservations and the questions beforehand to the VERY detailed itinerary during our trip-everything was perfect."

Jeananne Chadsey, North Canton, OH
"Wow! There are not enough words to thank Kelly for her amazing planning skills! Kelly did a phenomenal job planning our first Disney trip as a family. Her attention to detail is impeccable… nothing was overlooked! Our days were planned perfectly and we couldn't have enjoyed our trip more! I can not recommend Kelly and her services enough. Thank you so much Kelly! We are already looking forward to planning our next Disney trip with you!"

Sarah Stark, Brighton, MI
"Just returned from an incredible Disney World experience, thanks to Kelly! Her guidance in planning our vacation was invaluable. She took the guess-work out of building an itinerary that maximized our time there. We even had other park-goers asking us how we knew some of the tips and tricks that she shared - things that helped make our time at Disney truly magical. We'd absolutely work with her again for our next Disney adventure. Thank you, Kelly!"

Natalie Ata, Avon Lake, OH
"With only 60 days notice, Kelly Bryan planned the perfect Disney vacation for my daughter and I. I simply told her we wanted "three magical princess-filled days" and she DELIVERED! I honestly never thought a Disney vacation could be relaxing, but she literally thought of everything. Every last detail was planned, and I was able to stay in the moment and enjoy time with my daughter. That in itself is priceless. Her communication was flawless and she even assisted with changing reservations while we were at the parks. She provided so many tips and tricks and I felt we were able to experience so much Disney magic as a result. You can tell Kelly loves her job because her enthusiasm for all things Disney was contagious!"

Laura Beirne, Avon Lake, OH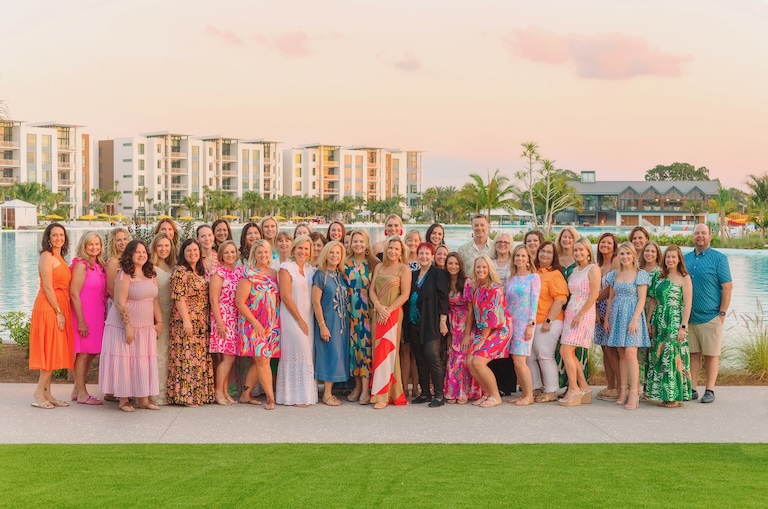 Interested in Joining Our Team?
Do you love Disney (and we mean love it!) and have an affinity for helping people plan unforgettable vacations along with a commitment to over-the-top customer service?
Apply Now