Title
Specialties
Virtuoso Certified Travel Advisor; Certified Travel Associate; Walt Disney World® Resort; Disney Groups/Disney Youth Groups; Disneyland® Resort; Disney Cruise Line; Universal Orlando Resort™; Atlantis Ambassador
My Story
Over the past 25 years, Dani has visited Walt Disney World® Resort, Disneyland® Resort and sailed the Disney Cruise Line over 75+ times, including getting married and honeymooning at Walt Disney World Resort! She has traveled to Disney with groups, as a single adult, as a parent with an infant, toddler, and teenager, and as a couple with her husband, who is her Disney soulmate. They are Disney Vacation Club owners, which allows them to visit as often as possible.
Before becoming a Disney vacation planner, Dani was an event planner for 12 years and Junior High Math Teacher for five years. These demanding careers require a lot of the same qualities as a travel advisor: attention to detail and customer service while working within your budget. She has applied these same concepts while planning the 1,600+ client's itineraries that have visited, with many returning time and time again, Walt Disney World Resort, Disneyland Resort, and Disney Cruise Line over the past ten years.
Dani has a philosophy regarding Disney vacations, similar to Walt Disney's himself: "If you can dream it, you can do it." Disney provides the setting, and Dani provides the itinerary planning so that you can create Magical Memories and traditions for your family and future generations, making your vacation a dream come true.
Join Dani's family of clients so you can also enjoy a stress-free Disney vacation! Please read what her clients have to say: Client Reviews.

---
Testimonials for Dani Garcia, CTA
"Dani and her planning expertise is the reason we went to Disney World. We had thought about going to Disney World for a number of years but I always felt overwhelmed with the planning process ... so we would always table the trip. She was there for us from the moment we were thinking about going until we returned home. She helped us plan the perfect trip for our daughter! I can't speak highly enough of Dani and her services. She is always going to be a part of our family trip planning going forward."

Lauri Verhalen, Sugar Land, TX
"Dani is amazing. Our Disney trip was phenomenal and non-stressful! Personalized and perfect! She would check in to see how we were doing and loved the pics we sent her. Planning a trip to Disney now can be overwhelming compared to when we were kids and she allowed us to enjoy the whole experience. She also helped us plan a surprise stay at Aulani for our kiddo and it was wonderful too! She makes every client feel special and not just another number."

Erin Scarlett, Fort Collins, CO
"This was a vacation of a lifetime! We couldn't have done it without Dani Garcia who planned our trip soooo flawlessly. She answered all our questions and practically hand held us through the whole process with so much enthusiasm. I always thought making this trip would be a very stressful experience but we'd do it for our kids but Dani's enthusiasm as an adult made me look forward to the trip as a parent, took the stress out of the experience and enables all of us as a family to have a splendid memeorable vacation that we'll remember for years to come. No one should make this trip without the meticulous planning of Glass Slipper! It's worth every penny and when it's all done, the value greatly outways what you pay for! Well done Glass Slipper Concierge!"

Annabel Chesire, Nairobi, Kenya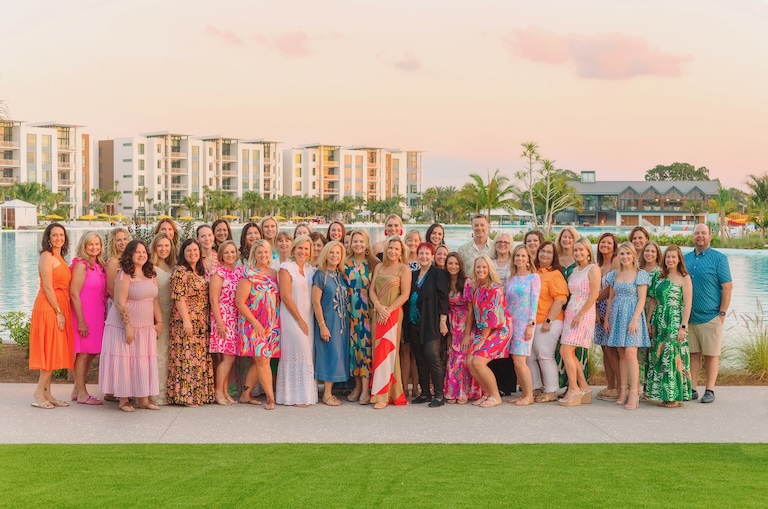 Interested in Joining Our Team?
Do you love Disney (and we mean love it!) and have an affinity for helping people plan unforgettable vacations along with a commitment to over-the-top customer service?
Apply Now