At Glass Slipper Concierge, we don't only want your family to enjoy a Disney destination, we want you to experience it in a truly unforgettable way. Many travel agencies will help with your hotel, but our travel advisors go above and beyond to create a vacation that is seamlessly designed to your family's wishes.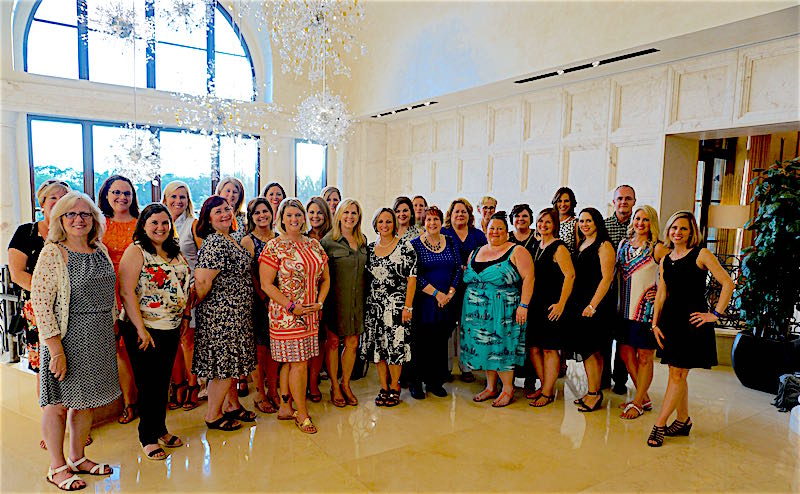 Glass Slipper Concierge Advisors at Four Seasons Resort Orlando at Walt Disney World® Resort

Not only do the travel advisors of Glass Slipper Concierge plan magical vacations, but they also live it themselves. Throughout the year, our advisors visit the parks, stay in the resorts, sail the seas, and keep up on the latest news and information relating to Disney destinations. This results in a one-of-a-kind experience, as our advisors get to know your family and create a vacation adventure specific to your family.
What exactly does this planning process entail? Throughout communication via phone calls and emails, our advisors learn what your family would like to experience during your vacation. From the resort to character interactions, special events to VIP tours, our advisors handle all of the details so that all your family needs to do is show up! Every vacation is treated as if it were their own, from a personalized itinerary to tips along the way.
Not only are the travel advisors of Glass Slipper Concierge creating a magical experience for your family, but they are also enjoying the process as well! Take a look at the favorite part of the planning process from a few of our advisors:
"I enjoy getting to know my clients on a personal level and building a relationship and friendship with them, resulting in multiple vacations." Tammy Henderson
"I love planning my client's vacations because I know what an amazing time they are going to have. It's like wrapping that special present for your kids before Christmas; you know what's inside and the joy it's going to bring." Dani Garcia
"I enjoy knowing I made a little girl's day by having a meal with the princesses at Cinderella's Royal Table." Jill Cartwright
"For me, it's helping families create those special memories. If I know a 7-year-old boy is a huge Star Wars™ fan, I'm going to give that family tips to help get maximum engagement from the characters in the film." Jodie Srutek
"I love helping people enjoy the magic of Disney without stress." Cathi Marcheskie Maziarz
"The best part for me is knowing the answers to their questions, and when I don't know, I have the resources to find out for them." Rose Cermak
"I enjoy providing a plan completely customized for my client's specific needs." Jennifer Kozlow
"I love suggesting fabulous options that the client didn't even realize existed!" Nora Nowaczyk
"Having my clients tell me after their trip 'Everything went exactly as planned - we can't wait to go back!' is what makes what we do so special. Everything is outlined in a clear, easy to follow itinerary so they can maximize their time and enjoyment. I love being a part of that." Staci Kimball
Let Us Help You in Planning an Extraordinary Luxury Disney Vacation!
The expert travel advisors at Glass Slipper Concierge® will work with you to create the perfectly planned Disney trip of a lifetime, making sure nothing is left to chance. Please submit an online consultation request to begin.