Views of Cinderella Castle and the Magic Kingdom® anyone? Nestled on the shore of the Seven Seas Lagoon this restaurant offers a pleasant if not exciting nautical ambiance along with wriggling fresh seafood.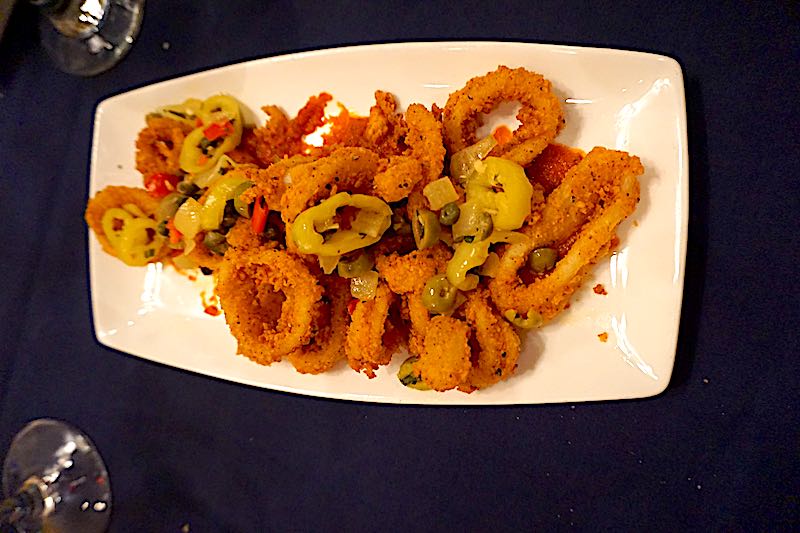 An excellent start to your meal is crispy calamari made interesting with the addition of spicy pepperoncini and olives. I just wish every restaurant would make it this way! Skip the beautiful-looking but disappointing artisan Romaine wedge with its bland dressing—not sure what they were thinking here.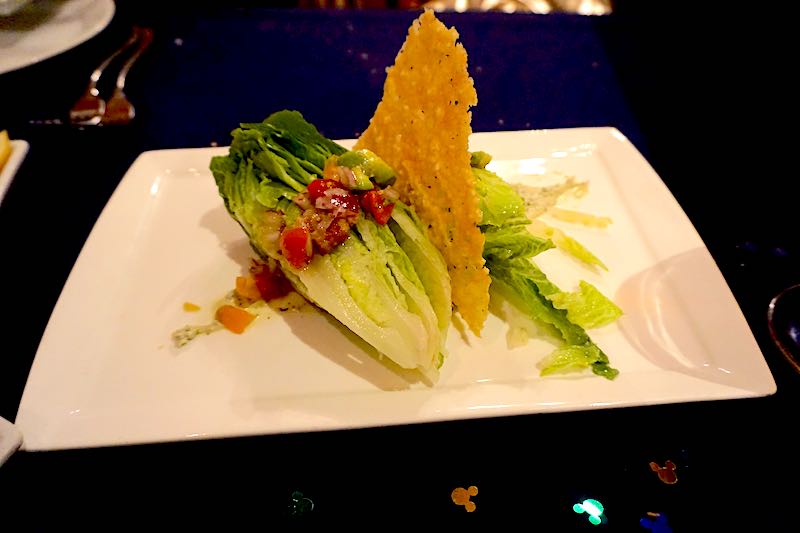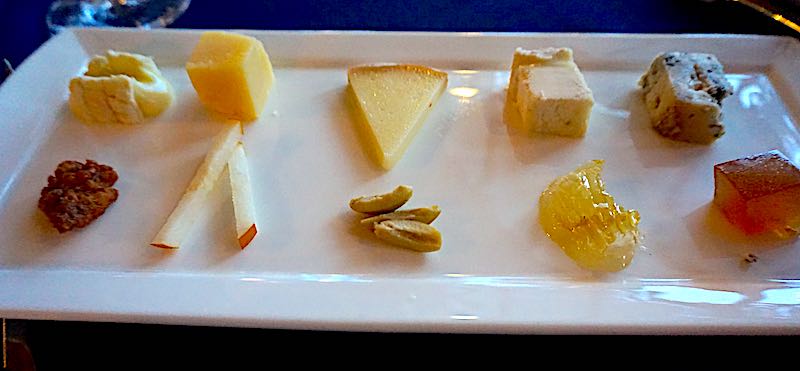 Oh, and I'm a sucker for Narcoossee's artisanal cheese platter with each small serving of cheese paired with a sweet little appropriate accompaniment of apples, olives, honeycomb, prosciutto, etc.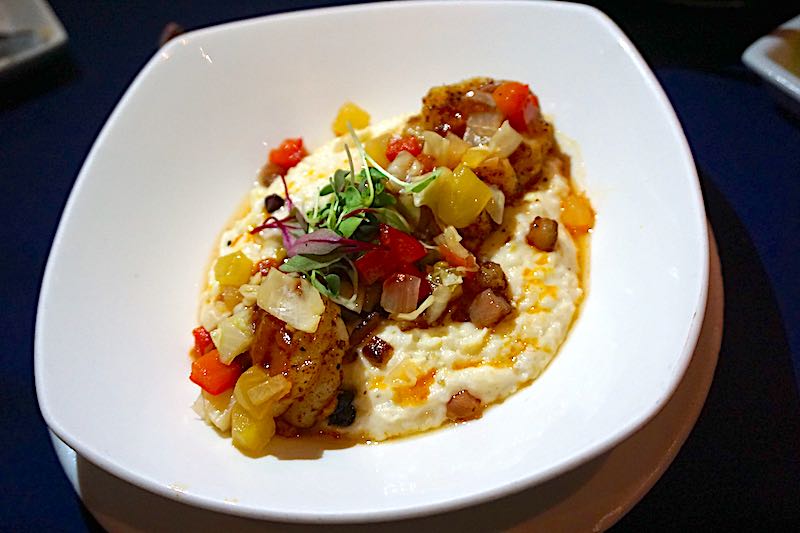 Listed as an appetizer but hearty enough for an entrée is the barbecue-grilled shrimp and grits, an authentic Southern dish. Wild Florida shrimp is grilled with a tasty barbecue sauce and perched on the creamiest, luscious grits ever enhanced with pickled green tomato chow-chow and sprinkled with smoky bacon. A definite yum!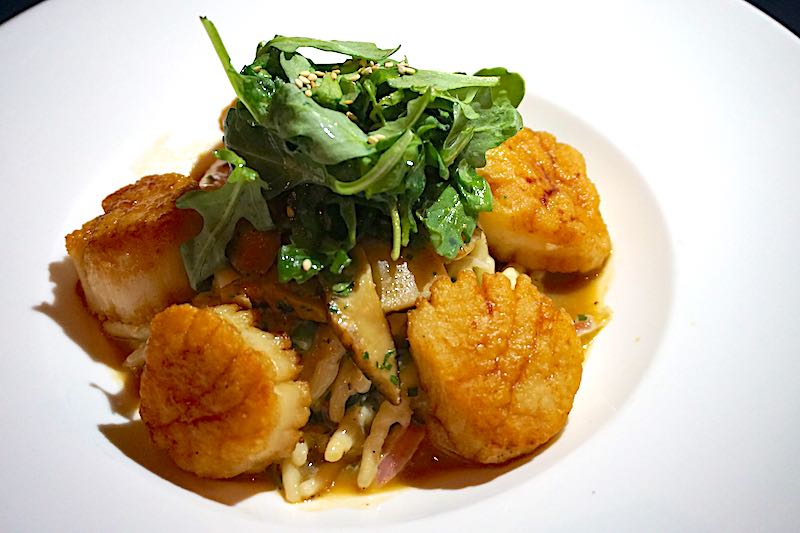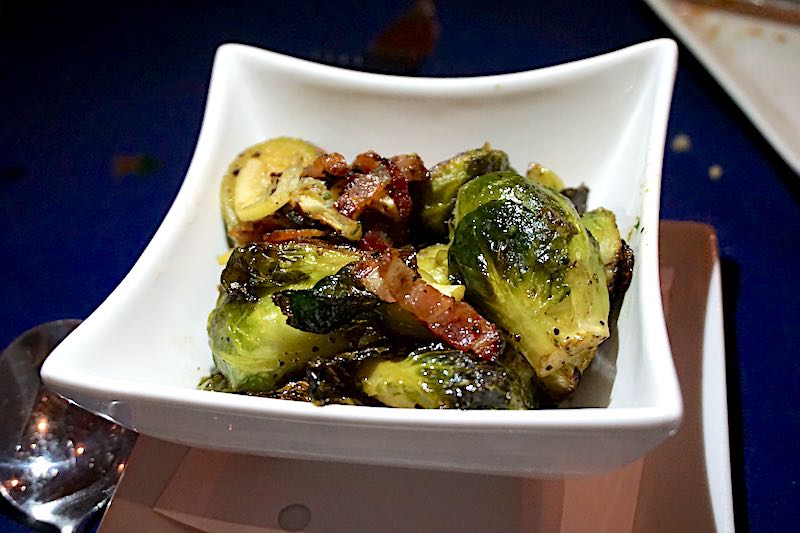 You can always count on at least two choices of seasonal fish, but what is renowned here are the Georges Bank Day Boat scallops, a regular on the menu. These beauties swim in a pool of lemon- mustard jus with a mound of al dente trofie pasta tossed with beautiful grilled mushrooms and Marcona almonds made rich with an herb crème, topped with a bit of greens: simply superb. Add a side of roasted Brussels sprouts spiked with crispy bacon and a squeeze of lemon, and you've got the makings of a perfect meal.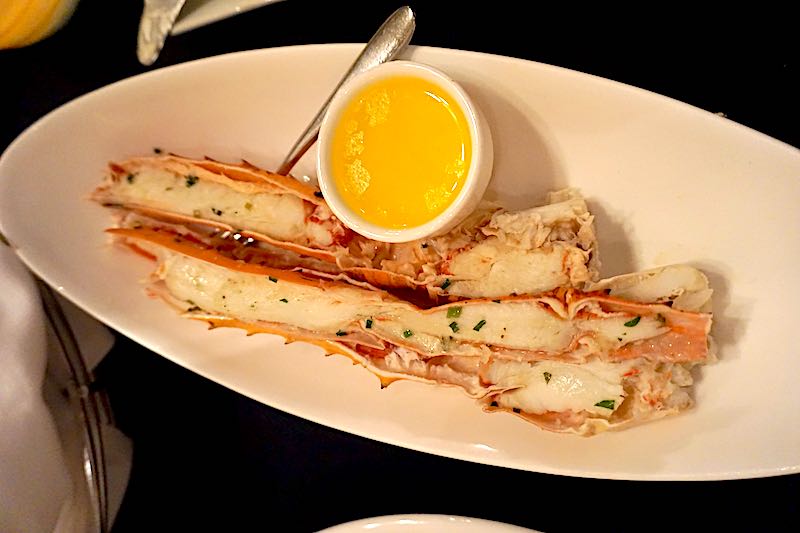 Known for the steamed whole Maine lobster, it's a clever choice if you're prepared to spring for the high price tag; at a much more reasonable price point, add a ½ pound of King crab legs, when in season, to any entrée.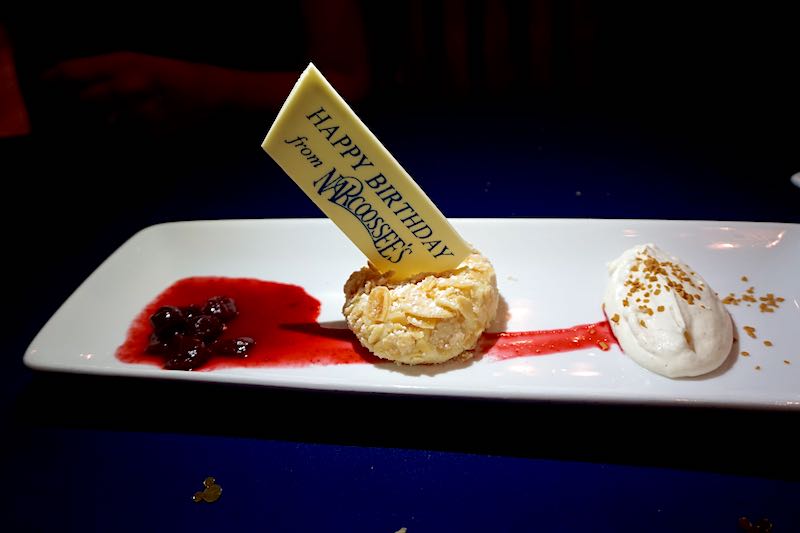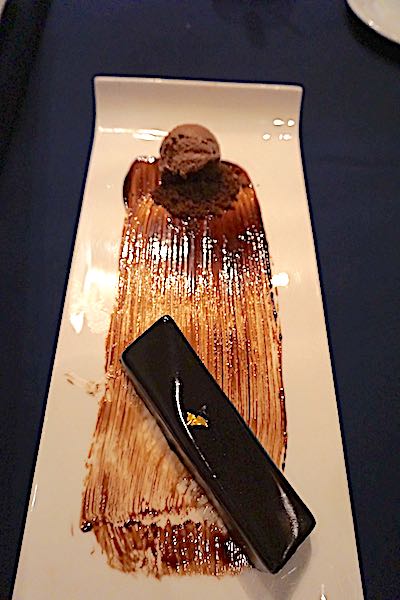 Wrap it up all up with the sure-bet cheesecake, animated with a solid crust of thinly sliced almonds and a spoonful of mouthwatering Lambert cherry sauce. Of course, chocolate lovers should go for the candy bar dessert, a dark chocolate-mocha bar delight served with a scoop of guanaja chocolate gelato and a lovely smear of rich dark chocolate sauce.
For a perfect culmination of your evening step outside to the restaurant's verandah or the adjoining boat dock for prime fireworks viewing. Then stick around for an after-dinner drink in the bar and a performance of the Electrical Light Parade.
CARA'S TIP: Request a window table with a view of Cinderella Castle on arrival.
Let Us Help You in Planning an Extraordinary Luxury Disney Vacation!
The expert travel advisors at Glass Slipper Concierge® will work with you to create the perfectly planned Disney trip of a lifetime, making sure nothing is left to chance. Please submit an online consultation request to begin.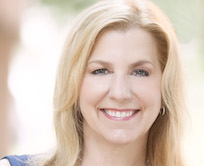 Cara Goldsbury is the author of The Luxury Guide to Disney Vacations. She is Chief Executive Concierge at Glass Slipper Concierge®, a travel agency specializing in selling Disney vacations, and has appeared as a leading Disney expert on two Travel Channel specials, Disney Splurge! and Disney Royalty. She has also been cited numerous times in national news articles, in such notable publications as Forbes Traveler, as an expert on the Walt Disney World® Resort. Visit her Luxury Travel & Life blog at CaraGoldsbury.com.