Before visiting Walt Disney World® Resort and the opening of Pandora—World of Avatar at Disney's Animal Kingdom®, I vowed to watch Avatar once again the movie so I would at least have a reference as to what I would be seeing and doing. After all, it had been almost eight years since the movie came out, and I could barely remember the plot much less the details. Needless to say, I never did find the time, but it certainly didn't put a damper on proved to be one fantastic experience. I quickly got into the groove and went away in total awe of Disney's mindboggling new "land" and what I believe is their very best attraction. Here are the top five highlights:
#1 Valley of Mo'ara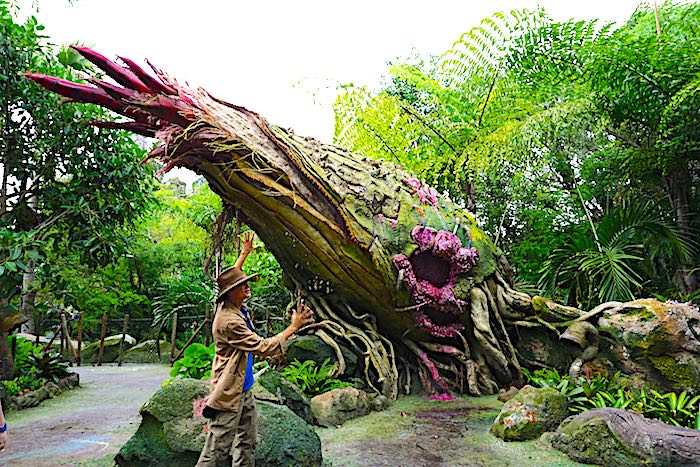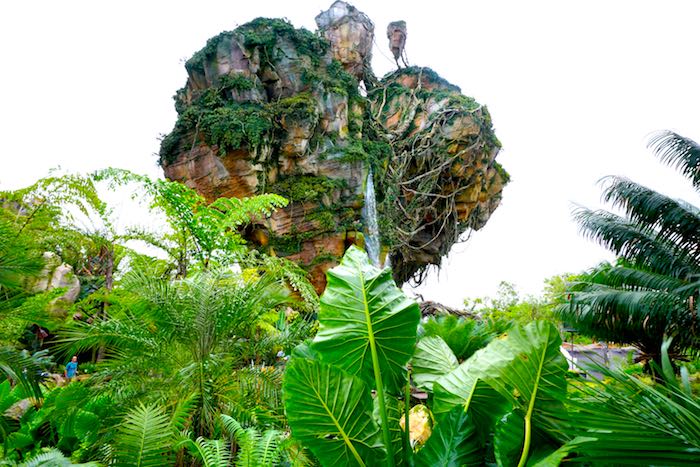 Just try to keep your jaw from dropping open as you take your first stroll through the lush flora and fauna in the jungle of Pandora. Stop first at the huge alien plant known as Flaska Reclinata that gushes water and steam when touched before heading into the Valley where your eyes can't help but to be drawn to the floating mountains overhead or the flowing streams and fantastical waterfalls interspersed with the sound of hidden animals.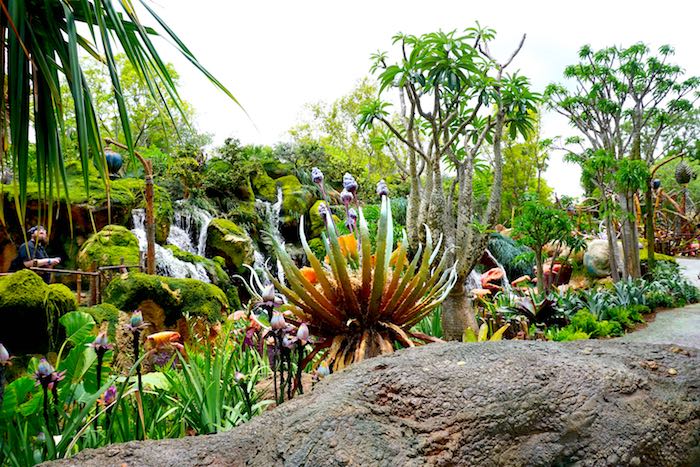 The exotic plant life, a mixture of both real and Pandoran plants, will keep you guessing as to which is which. Roaming tour guides from Alpha Centauri Expeditions (ACE) educate eco-tourists with the plant life and culture of Pandora. "The more you look the more you see."
#2 Avatar Flight of Passage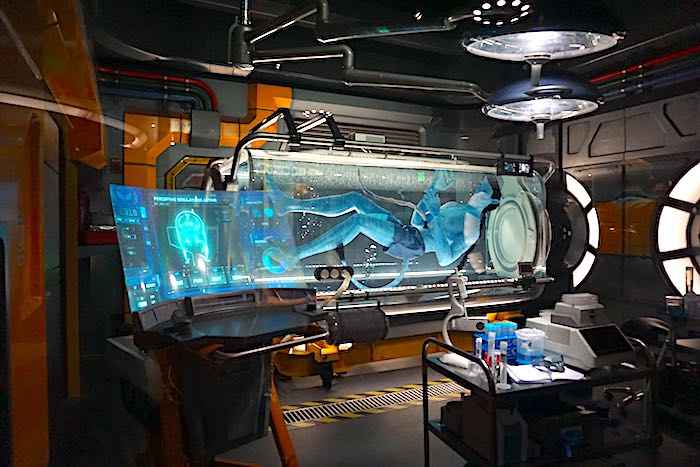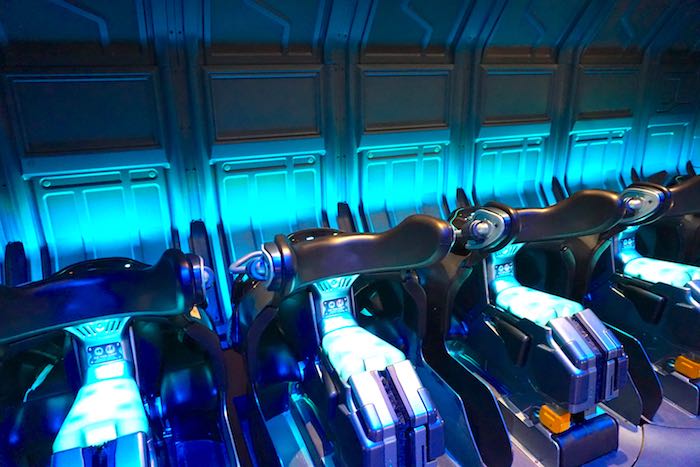 By far, the highlight of Pandora is this super attraction; in fact, I believe it's the highlight of all four Walt Disney World Resort theme parks. I challenge you not to be utterly speechless after your flight on the back of a winged mountain banshee during this exhilarating, 3D ride in the heart of the Valley of Mokara. First, link to your very own Avatar counterpart before heading into the flight simulator to board what looks like a small motorcycle where a back restraint locks you in for your adventure. Then get ready for one big "wow" as you plunge and swoop in and around mind-boggling scenery while wind, sea spray, and heady scents add to the overwhelmingly fabulous experience.
#3 Windtraders
I'm not much on Disney souvenirs, but this is one unusual shopping experience, in particular The Rookery. Here you are matched with your banshee, and, through a hidden hand control and "leash," watch it come alive as it flaps its wings and move its heads. If you decide not to purchase one, then be prepared to be a bit envious when you spot them in the park, preciously perched on their owner's shoulder. Or bring a Pandora treasure home with such as a fun Na'vi souvenir, glowing apparel, personalized necklaces inspired by Na'vi adornments, hand-carved animals, science kits, and Alpha Centauri Expeditions (ACE) take-home items. You can even custom a Na'vi action figure with a slight resemblance to yourself. Of course, the most hilarious items are the blue Na'vi tails and ear headbands you'll see everywhere around the parks for days to come.
#4 Satu'li Canteen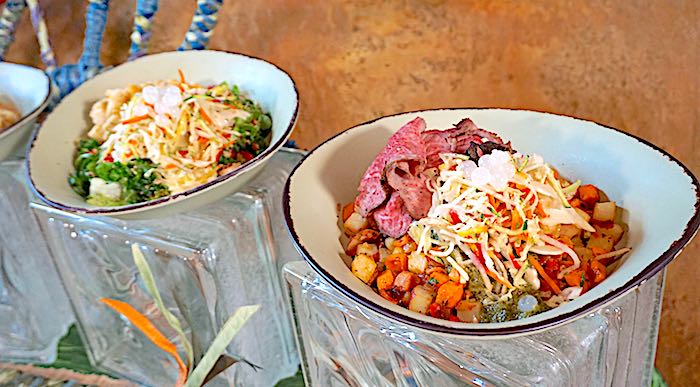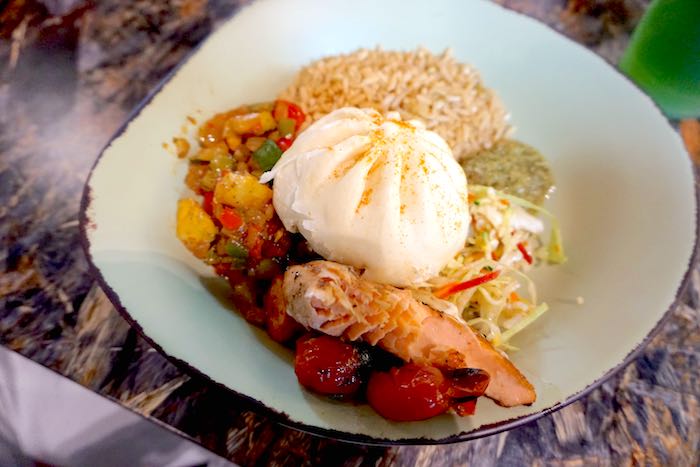 Tucked inside a giant Quonset-hut structure, Satu'li Canteen offers some of Disney's best and healthiest, internationally inspired, fast-casual fare. "Create Your Own Bowl" with your choice of protein: slow-roasted sliced grilled beef, sustainable fish, wood-grilled chicken, or chili-spiced crispy fried tofu. Then pick a base of quinoa and vegetable salad, sweet potato hash, mixed whole-grain and rice, or romaine and kale salad. Finish by choosing your sauce: charred onion chimichurri, black bean vinaigrette, or creamy herb dressing, all served with slaw and bobo balls: either this or steamed buns, one with vegetable curry filling, the other with a cheeseburger option. And better yet, those in a hurry can Mobile Order, an option to order and pay for your meal with the My Disney Experience app.
#5 Pandora After Dark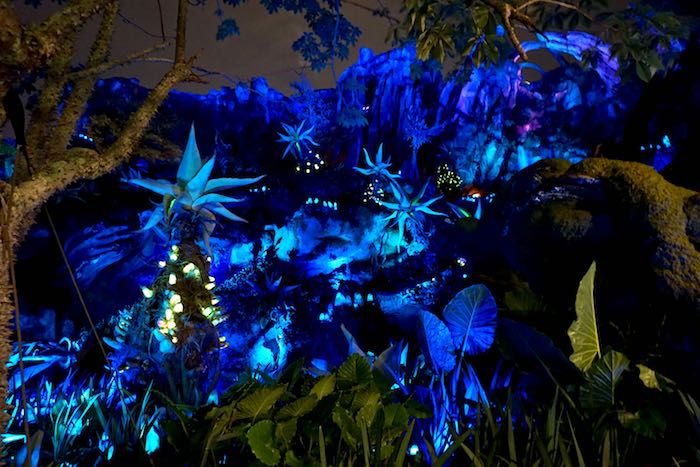 It's a must to return to Pandora after dark when each night the flora and fauna glow with bioluminescence, something taken straight from the movie, or so I'm told since I can't remember!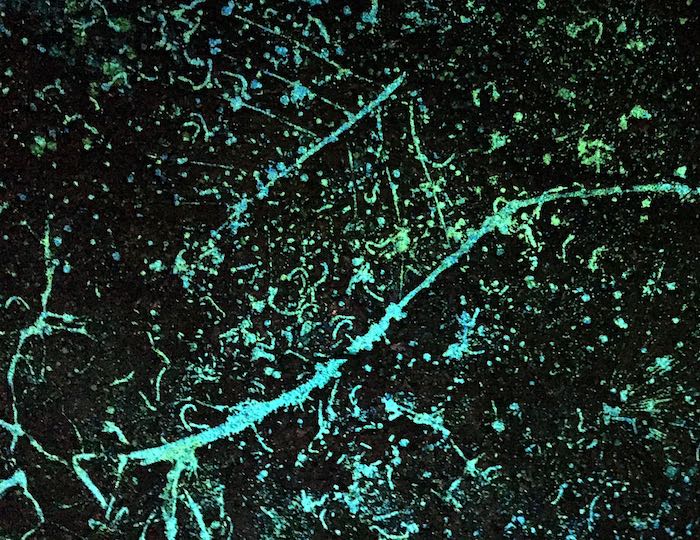 The walkways glow, and the alien plants interact as animals rustle among them. It's a Disney first and one you won't soon forget.
Let Us Help You in Planning an Extraordinary Luxury Disney Vacation!
The expert travel advisors at Glass Slipper Concierge® will work with you to create the perfectly planned Disney trip of a lifetime, making sure nothing is left to chance. Please submit an online consultation request to begin.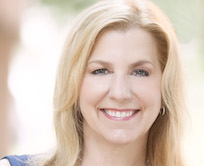 Cara Goldsbury is the author of The Luxury Guide to Disney Vacations. She is Chief Executive Concierge at Glass Slipper Concierge®, a travel agency specializing in selling Disney vacations, and has appeared as a leading Disney expert on two Travel Channel specials, Disney Splurge! and Disney Royalty. She has also been cited numerous times in national news articles, in such notable publications as Forbes Traveler, as an expert on the Walt Disney World® Resort. Visit her Luxury Travel & Life blog at CaraGoldsbury.com.