Among our clients' favorite suite choices are those at Disney's Polynesian Village Resort, renovated from top to bottom in 2021 in gorgeous Polynesian beach, ocean, and coral themes. All suites at this resort are found in the intimate Tonga Building, close to the Great Ceremonial House lobby area. It's the perfect place to kick back and relax while enjoying the luxury Disney World has to offer. Tour the King Kamehameha Suite on the Glass Slipper Concierge YouTube Channel.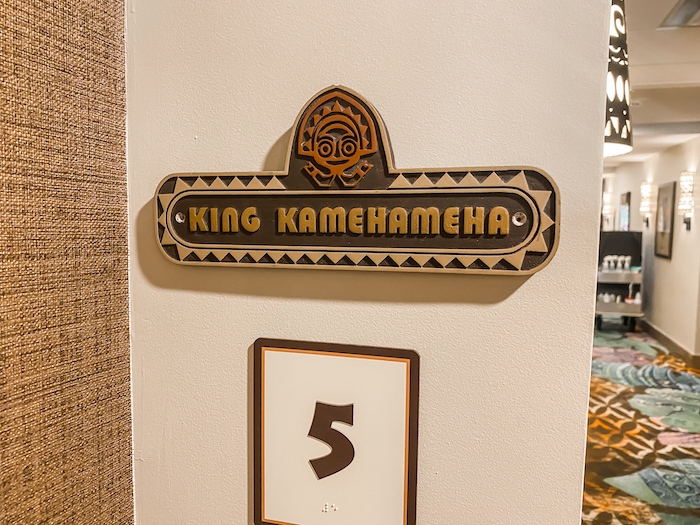 For the ultimate vacation, consider the King Kamehameha Presidential Suite, a two-story beauty with 1,863 square feet including two bedrooms, two and a half baths, great room, service kitchen, and hardwood flooring with tropical area rugs throughout. Downstairs is a gorgeous living area with an oversized entertainment center, a sand-colored queen sleeper sofa with tangerine-colored pillows, a teal easy chair, and a teak coffee table along with a dining area seating eight around a long, wood table. Off the entry is a half bath. A service kitchen opens to the dining area with counter seating, an under-counter refrigerator, a Wolf drawer microwave, a Nespresso machine, and a sink.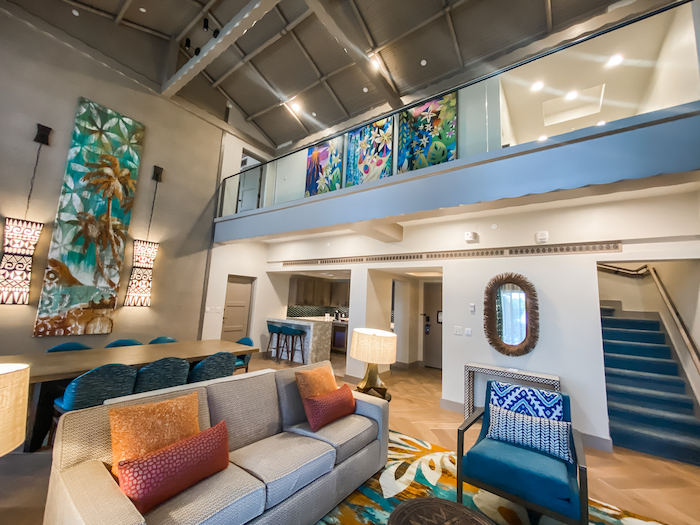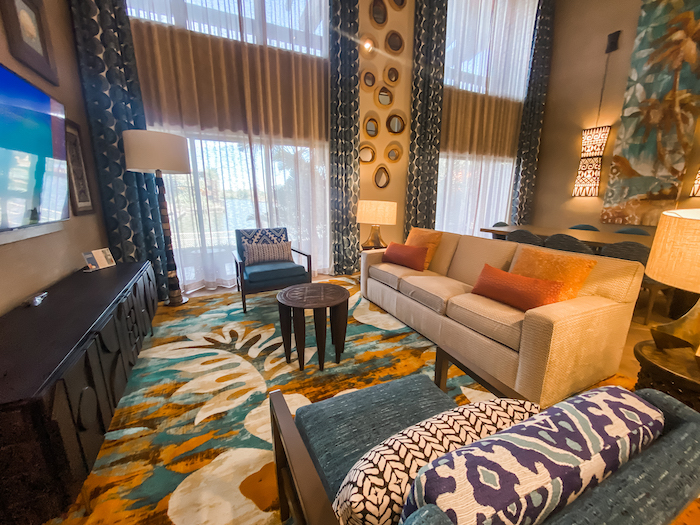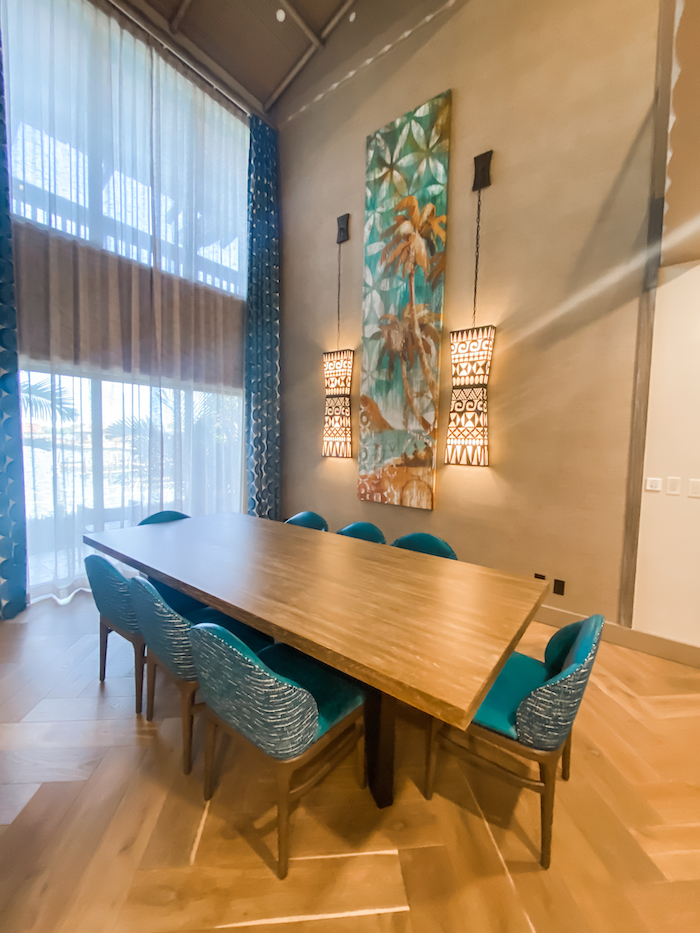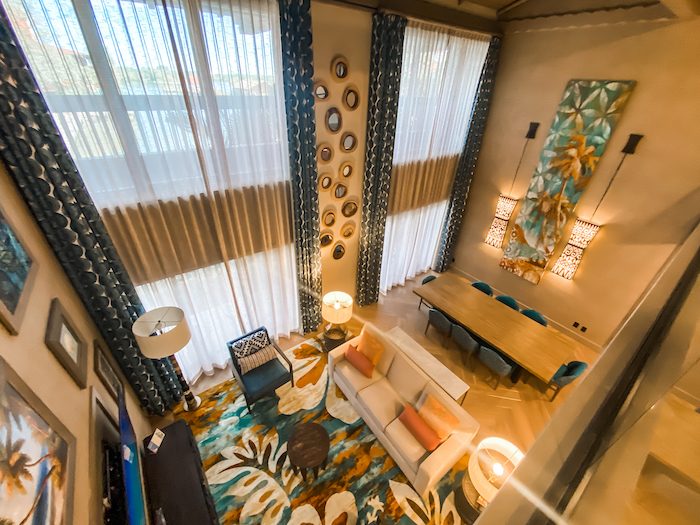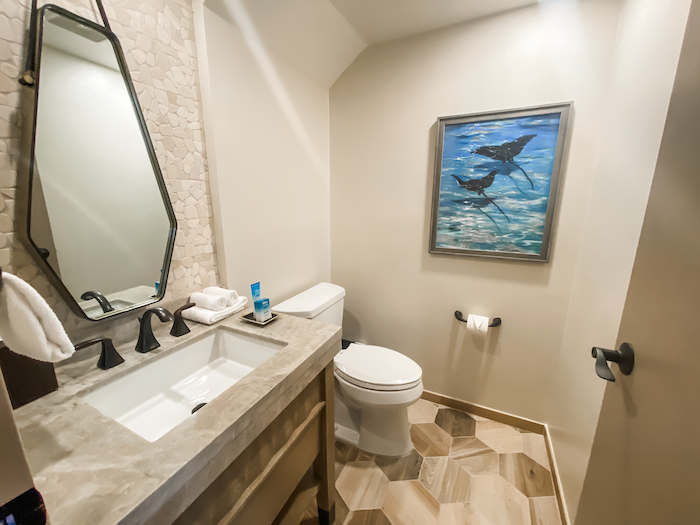 A patio spanning the length of the suite overlooks the marina, the Seven Seas Lagoon, and Cinderella Castle in the distance.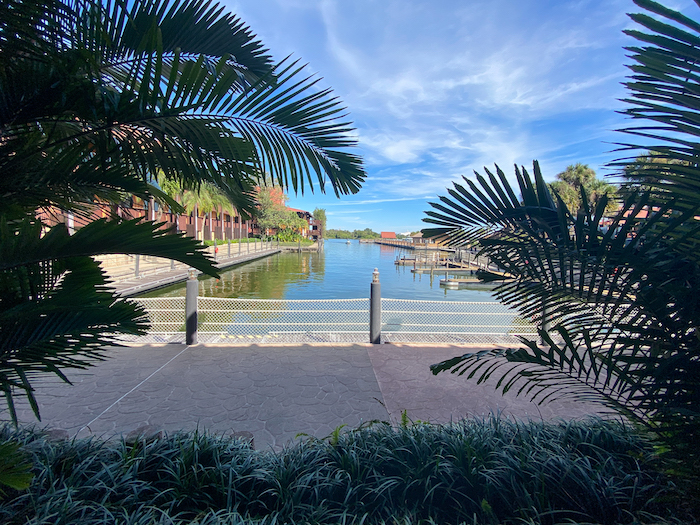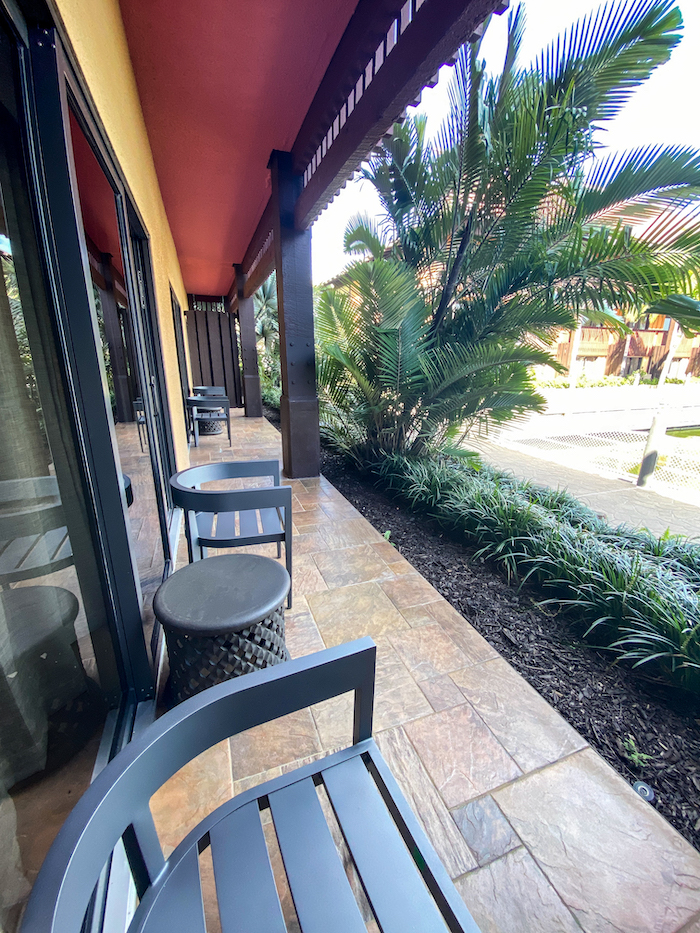 The upstairs master bedroom offers a king bed made with marine colors in ocean blue, rich coral, purple, and sea green with a fabric mural of coral and tropical fish and a leather and fabric sea blue headboard. Above the bureau is a large TV and, to one side, an oversized easy chair with an ottoman. The master balcony has views of the castle, lagoon, and marina.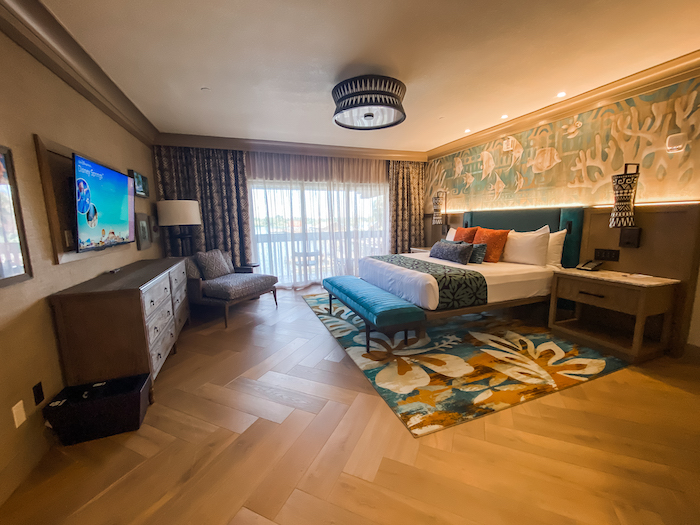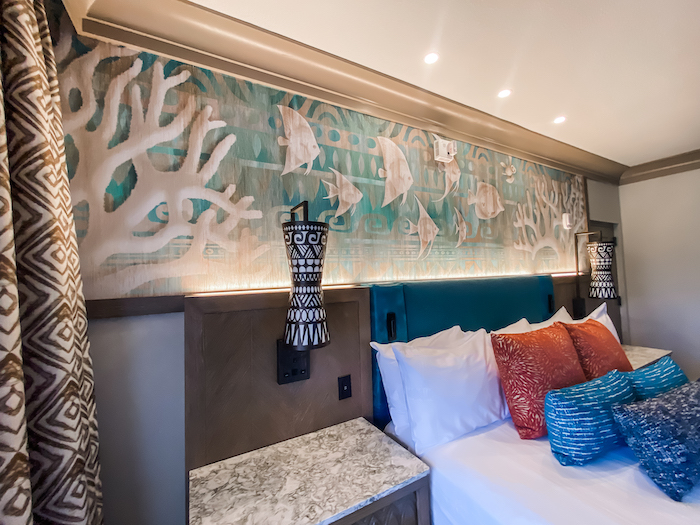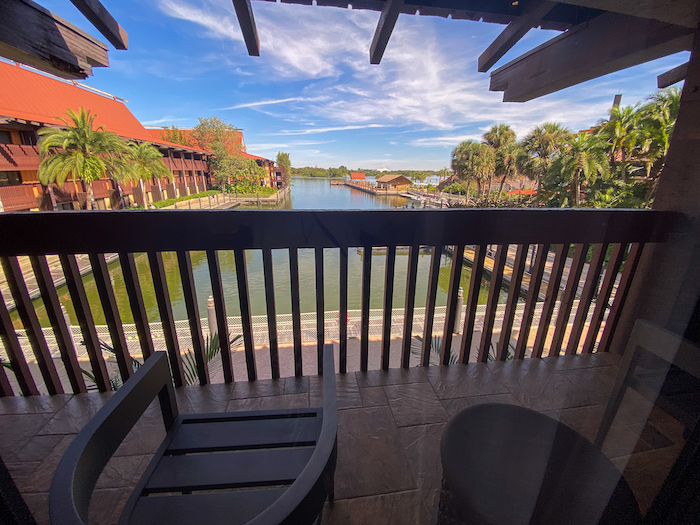 In the master bath are a marble vanity with two sinks and great lighting, a wet room with a soaking tub and multi-head shower tiled in gorgeous sea green, and a separate toilet room with Toto Washlet. Just outside the bath is a huge walk-in closet with a vanity table.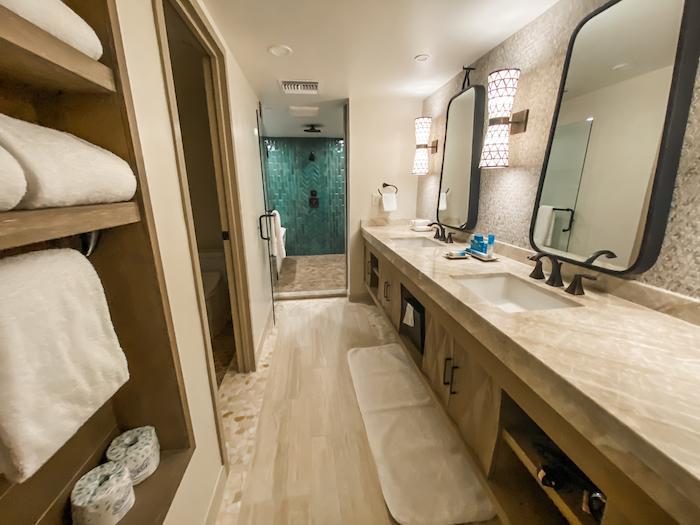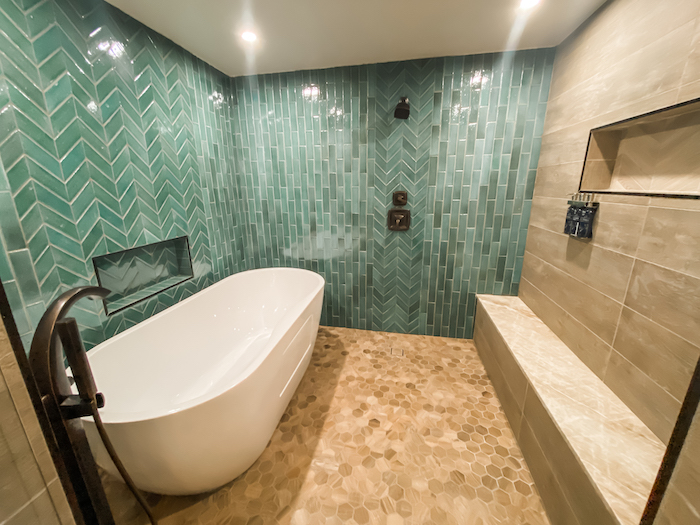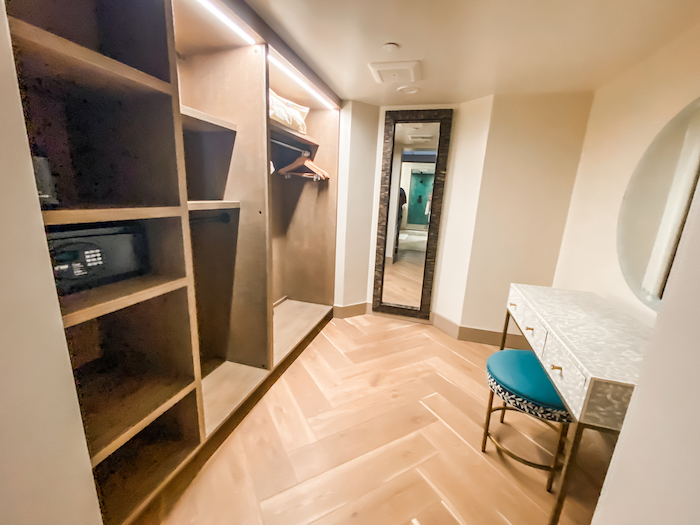 A catwalk hallway overlooking the living area runs between the master and the sizeable guest bedroom, which offers two queen beds made with sea green and turquoise and above a leather and fabric beige headboard and seashell fabric mural. An easy chair and bureau face the bed, and a standard closet sits in the entryway.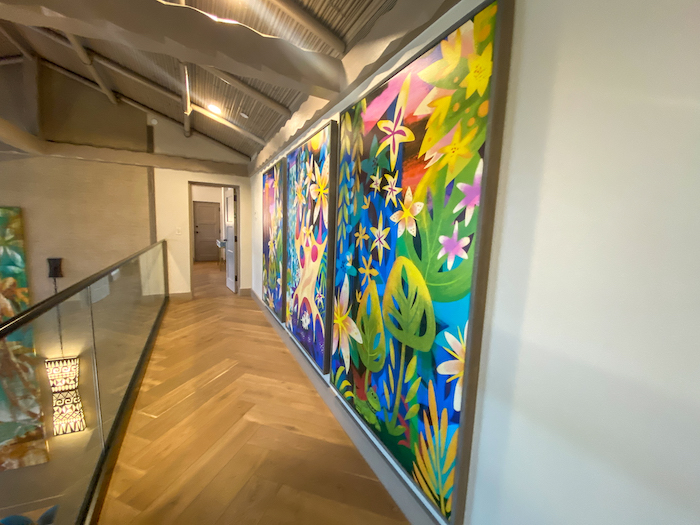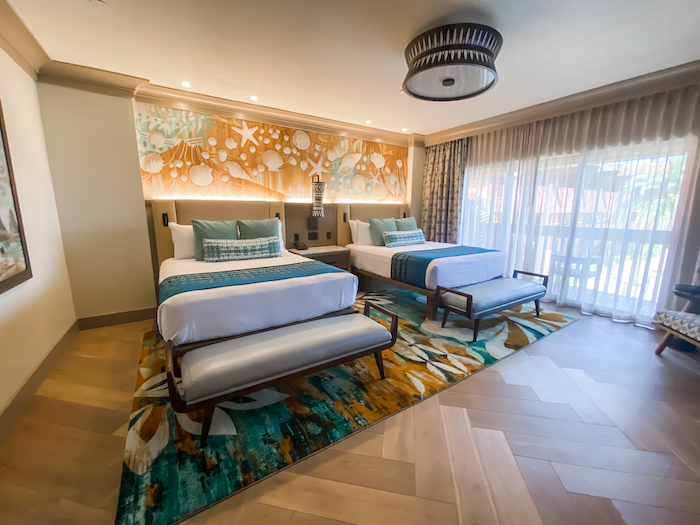 The guest bath has double sinks in a marble vanity, an oversized shower, and a separate toilet room. The room's balcony comes with views of the marina and Space Mountain®.