Blog
Walt Disney World® Resort for the Wine Aficionado
Author: Cara Goldsbury | Comments: 0 | Categories: WALT DISNEY WORLD® DINING
There's an amazing array of restaurants at Walt Disney World® Resort with truly impressive wine lists. Here are the best of the lot:
• Victoria and Albert's at Disney's Grand Floridian Resort & Spa. The diverse and quite extensive array of global wine is also available in pairings with a glass served for each of six courses ($65 additional per person).

• Jiko at Disney's Animal Kingdom Lodge. The most exclusive South African wine list in the country with the bonus of a rich Reserve list.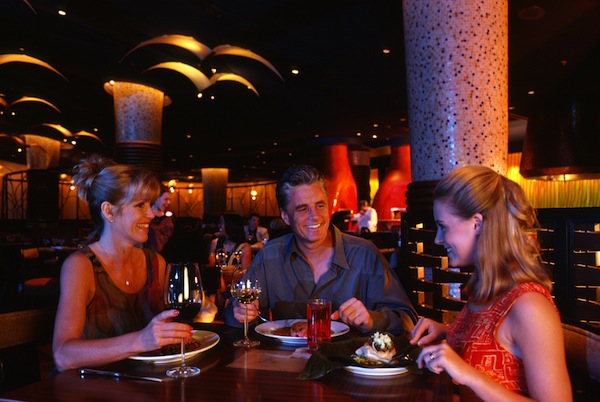 • Citricos at Disney's Grand Floridian Resort & Spa. An acclaimed global list with an emphasis on Californian and French vintages. Wine flights and an accompanying wine suggestion is listed for every item on the menu, and iconic, epic wines are available by the ounce for tasting.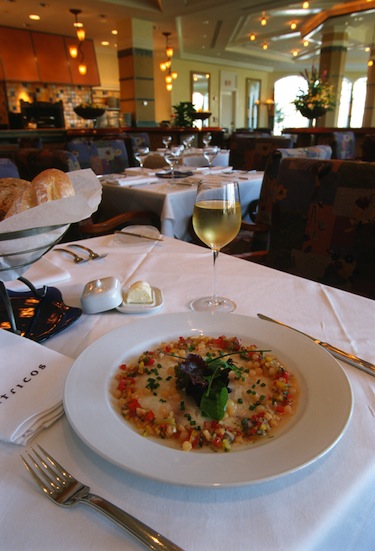 • Artist Point at Disney's Wilderness Lodge. An exclusive Pacific Northwest wine list, even Oregon sake, with many available by the glass.
• California Grill at Disney's Contemporary Resort. Eighty wines offered by the glass, all accompanied by spectacular views. With 248 wines on the list and ten varieties of sake, it requires a team of 20 sommeliers to handle it all.
• Shula's at the Walt Disney World Dolphin. Offering a great selection of champagnes, single vineyard wines, and a big, bold list heavy on California vintages.
• Todd English's Bluezoo at the Walt Disney World Dolphin. A list heavy on California and French wines. Love the selection of Opus One.
• Il Mulino at the Walt Disney World Swan. The best selection of Italian wine on property, but California wine lovers need not despair since they represent a respectable portion of the list.
Comments
There are no comments for this entry yet. Be the first!
Leave a Comment