Blog
Top of the World Dining at Disney's California Grill
Author: Cara Goldsbury | Comments: 0 | Categories: DISNEY CRUISE LINE , WALT DISNEY WORLD® DINING
Over the course of almost two decades California Grill has attained cult status and is consistently one of the toughest tickets in the "World" to obtain reservations. Here my favorite things are all in one place: a super wine list, outstanding cuisine, striking décor, and fabulous views. The drop-dead-gorgeous setting on the 15th floor of Disney's Contemporary Resort enjoys Disney's best—period. From its lofty heights diners can see Magic Kingdom® Park, the sparkling Seven Seas Lagoon, and, best of all, the Wishes fireworks show.
An inventive approach to seasonally focused food goes along with the restaurant's coveted position, and now that the restaurant has been remodeled in a mid-century look with modern touches, everything is better than ever. White walls mix with warm fabrics and carpeting in sunset colors of yellow, red, and orange, and the massive picture windows are perfect for peering out at that spectacular view. The open kitchen is still the restaurant's central focus, but lines are cleaner and the views more expansive now that windows are floor to ceiling with virtually no interruption except for minimal framing.
Upon entering the restaurant you are greeted by a massive cabinet featuring 1,600 bottles of mostly California wine. Offering everything from boutique wines to those of South Africa or Oregon, there is absolutely something for everyone. If your table isn't yet ready on arrival nab a seat in the lounge area or at the bar where some of the best views are to be had.

Begin with the dangerously delicious lavender focaccia served with a salty slab of butter. As for appetizers, I'm a easy target for meatballs but twice I attempted these three-meat (pork, lamb, and veal) varieties flavored with piquillo peppers and eggplant piperade and twice they arrived at a temperature slightly warmer than ice cold.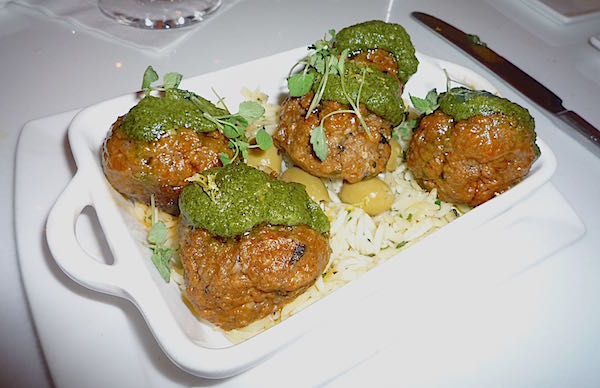 A Caesar salad was also sent back due to lettuce that tasted as if it had been left out in the refrigerator for several days; besides, I didn't care for the sundried tomatoes scattered on top of the blasé dressing. But you can never go wrong with the Sonoma goat cheese ravioli, one of my absolute favorite appetizers ever, thin-thin pasta in a pool of tomato-fennel broth and slivers of fresh basil. Or the seasonal variation of lobster bisque; on my last visit it came with hints of squash, pumpkin, and lemon crème fraiche, not heavy or overly rich which is always my preference.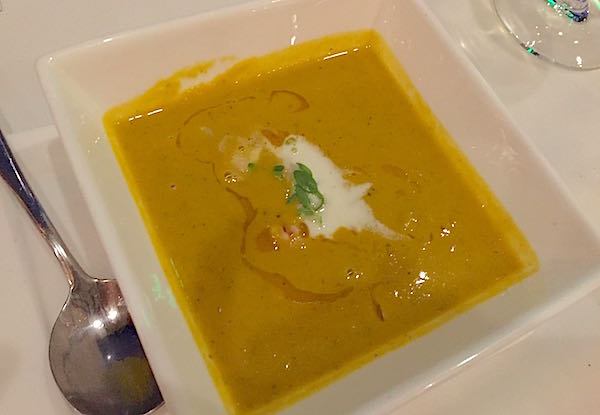 The ever-present grilled pork tenderloin, perfectly pink in the center with a zinfandel glaze accompanied by renowned goat cheese polenta (if you're smart you'll order a side of this for the table to leave plenty for yourself) has always been a favorite, but now it is served "two ways" along with a braised lacquered pork belly with country applesauce. The oak-fired, actually a bit charred on the outside, filet with an excellent heirloom tomato risotto (made with tomato juice instead of the normal chicken stock) and rich tomato butter is another highlight of the stellar menu.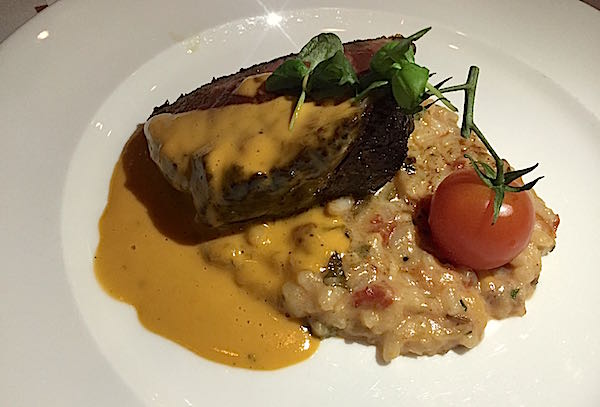 But if you want something light choose the seasonal fish paired with a Nicoise-style salad with the fish lightly breaded then sautéed to a crisp golden brown before being perched atop a piquant salad. Or choose the surprisingly tasty shellfish mole with fragrant cilantro-lime rice studded with lobster, scallops, Gulf shrimp, and sweet potatoes. Not your typical Mexican mole . . . this dish is almost Indian in terms of flavor and spices with a touch of heat.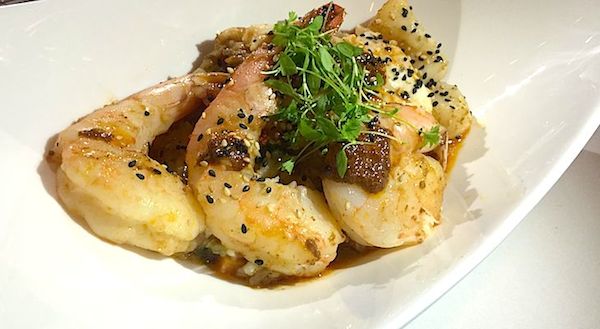 While great sushi and sashimi might be the last thing one would expect at Walt Disney World, here only the best is served along with ten varieties of sake. But while the spicy Kazan roll is a favorite I find it so strange with a huge amount of mayonnaise-based Fireball Sauce smothering the entire plate and totally overwhelming the taste of the rolls filled with a variety of seafood.
Finish with warm fritters, banana stuffed and cinnamon dusted with dipping sauces (peanut butter crème anglaise, chocolate, and caramel) and even toasted caramel marshmallow.
Procuring a window seat here can be tough but don't be discouraged; time your meal around the fireworks and head outside to not one but two super observation platforms for a bird's-eye view of the extravaganza.
Let Us Help You in Planning an Extraordinary Luxury Disney Vacation!
Our expert Glass Slipper Concierge® travel advisors' unrivaled knowledge of Disney Destinations can only be matched by their passion for delivering white-glove service. We're committed to personalizing a completely unique, luxury Disney vacation experience that surpasses every expectation for each of our clients. Please submit an online consultation request to begin.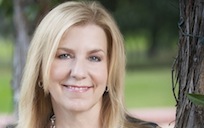 Cara Goldsbury is the author of The Luxury Guide to Disney Vacations and The Luxury Guide to Walt Disney World Resort. She is Chief Executive Concierge at Glass Slipper Concierge®, a travel agency specializing in Disney vacations, and has appeared as a leading Disney expert on two Travel Channel specials, Disney Splurge! and Disney Royalty. She has also been cited numerous times in national news articles, in such notable publications as Forbes Traveler, as an expert on the Walt Disney World® Resort.
Comments
There are no comments for this entry yet. Be the first!
Leave a Comment