Blog
Morimoto Asia Disney Springs, a Fresh Sense of Style and Sophistication to the Disney Scene.
Author: Cara Goldsbury | Comments: 0 | Categories: DISNEY SPRINGS™, WALT DISNEY WORLD® DINING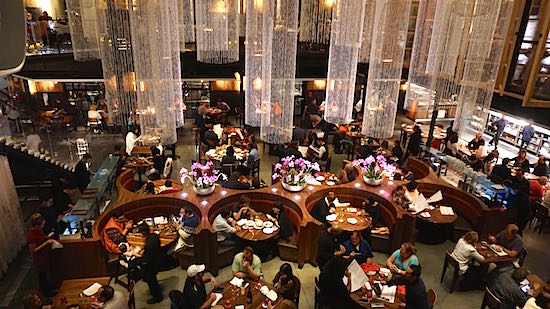 Dining at Morimoto has long been associated with the merging of Japanese culinary tradition and the American palate. At Morimoto Asia Restaurant at Disney Springs™, the Pan-Asian cuisine also extends to the food of China, South Korea, and Thailand. Operated by the Patina Restaurant Group, the restaurant is a visually stunning, two-tiered affair lit with impressive 20-foot long chandeliers, an open exhibition kitchen where diners can watch the preparation of the restaurant's signature dishes such as crispy Peking Duck, a lounge in the Shanghai tradition, an outdoor terrace, and a sweeping staircase that leads to an additional dining space, a sushi bar and second-floor lounge. I would ask to sit in the downstairs, orchid adorned, main dining area to really catch the flavor of the happening scene.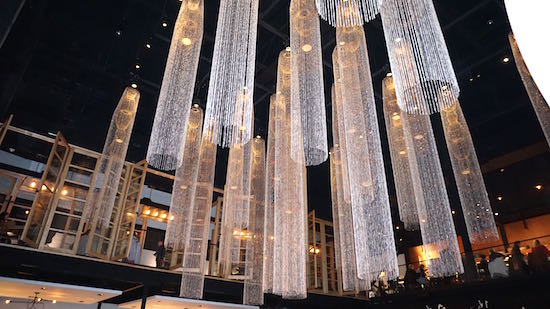 If you're clever you'll insist on ordering the light and crispy rock shrimp tempura doused with spicy Korean gochujang red chili sauce. And be sure to share a half rack of Morimoto spare ribs. None like you've had before, these gems are thick, meaty, and sticky, crisp on the outside thanks to a quick fry in cornstarch, tossed with a hoisin sauce and sprinkled with cilantro—quite the indulgent treat.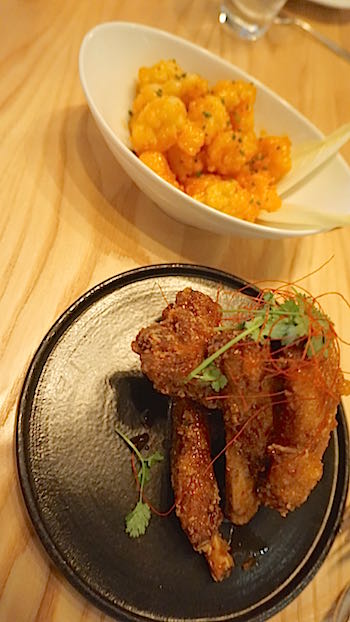 Duck "Nasi Goreng", an Indonesian duck fried rice dish spiked with edamame and tomatoes, is interesting with its topping of a sunny-side-up egg, but certainly not memorable.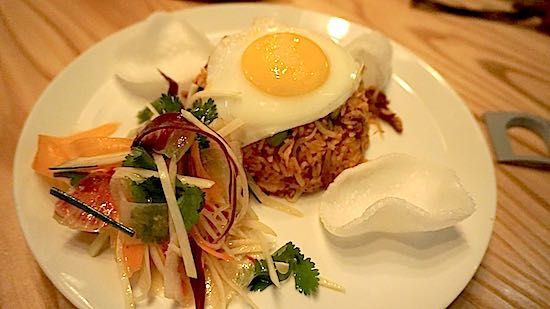 Lobster Chow Fun is innovative and quite tasty, a whole, but small lobster, wok fried and served atop fiery rice noodles stir-fried with crispy Chinese vegetables. The shell is left intact, but no real work is required since the lobster meat simply pulls out with a shellfish fork making for easy eating. However, not a terribly filling dish with only about six bites of meat.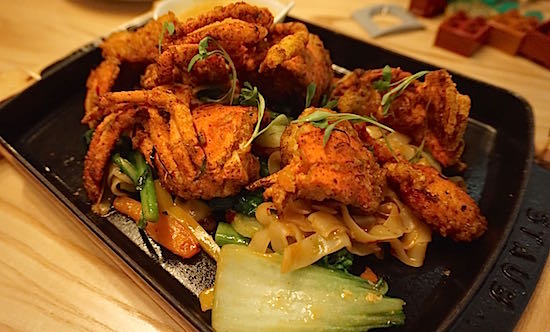 Tender and tasty, a side of Szechuan long beans is a good choice, but perhaps a bit less sauce is preferable. I do feel as if too many dishes have the same, slight cloying, hoisin-style sauce so be careful when ordering that you vary the dishes to avoid this issue.
While I'm not exactly blown away by the food like I was the last time I dined at a Nobu (Chef Masaharu Morimoto was once Executive Chef at the original Nobu in New York City) and the wait staff can be fairly indifferent, the restaurant does bring a fresh sense of style and sophistication to the Disney scene.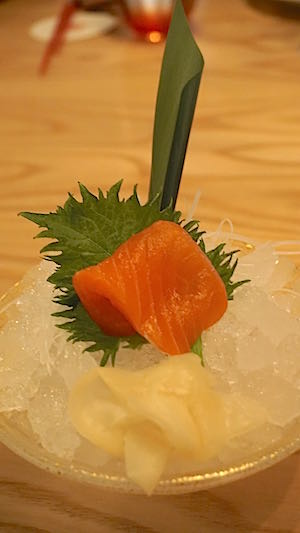 Beware that the sushi and sashimi menu is a bit bare bones, something you would not expect from a restaurant who built their name on sushi. And allow plenty of time to park if driving. The evening I was here, parking was in the overflow area across the road requiring quite a walk over to the complex. I quickly zipped across and bee-lined it to valet parking.
Let Us Help You in Planning an Extraordinary Luxury Disney Vacation!
Our expert Glass Slipper Concierge® travel advisors' unrivaled knowledge of Disney Destinations can only be matched by their passion for delivering white-glove service. We're committed to personalizing a completely unique, luxury Disney vacation experience that surpasses every expectation for each of our clients. Please submit an online consultation request to begin.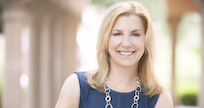 Cara Goldsbury is the author of The Luxury Guide to Disney Vacations and The Luxury Guide to Walt Disney World Resort. She is Chief Executive Concierge at Glass Slipper Concierge®, a travel agency specializing in selling Disney vacations, and has appeared as a leading Disney expert on two Travel Channel specials, Disney Splurge! and Disney Royalty. She has also been cited numerous times in national news articles, in such notable publications as Forbes Traveler, as an expert on the Walt Disney World® Resort.
Comments
There are no comments for this entry yet. Be the first!
Leave a Comment