Blog
Disney's Grand Californian Hotel's Mt. Whitney Suite
Author: Cara Goldsbury | Comments: 2 | Categories: DISNEYLAND® RESORT, Disneyland Resort Suites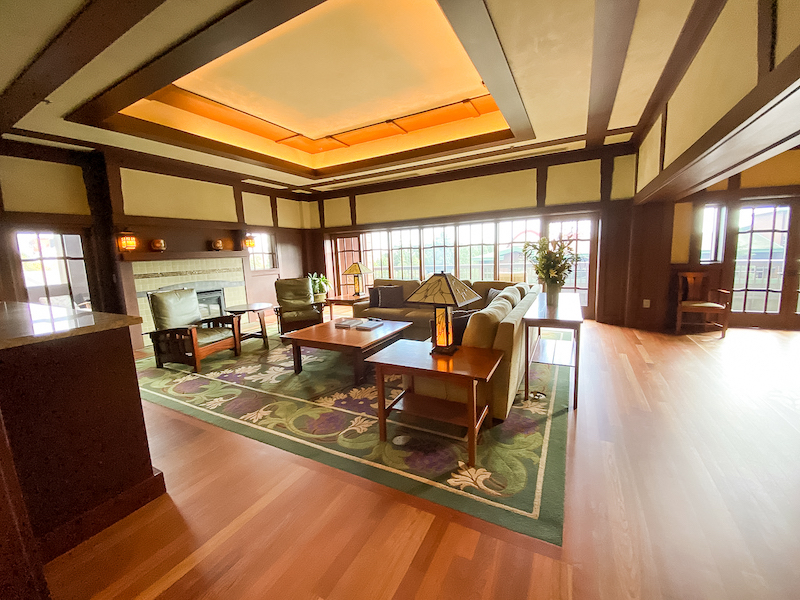 One of two Presidential Suites at the Grand Californian (the other is the El Capitan Suite), both strongly suggestive of the Mission style seen throughout the resort. The Mt. Whitney Suite is embellished throughout with warm tones of green, brown, and gold, all reminiscent of nature.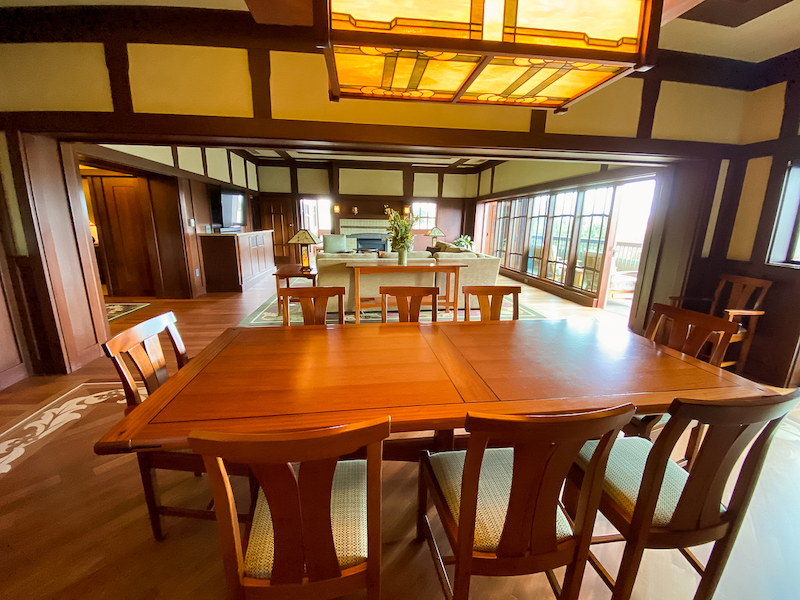 In the massive living room are lovely hardwood flooring, a glowing fireplace, forest green sofa, and four easy chairs, two of which are Morris-style leather chairs, all flanked by amber-hued Craftsman standing lamps. As part of this "great space" is a dining area seating eight over which hangs a stained glass fixture; a service kitchen is nearby with a full-size refrigerator, sink, and microwave.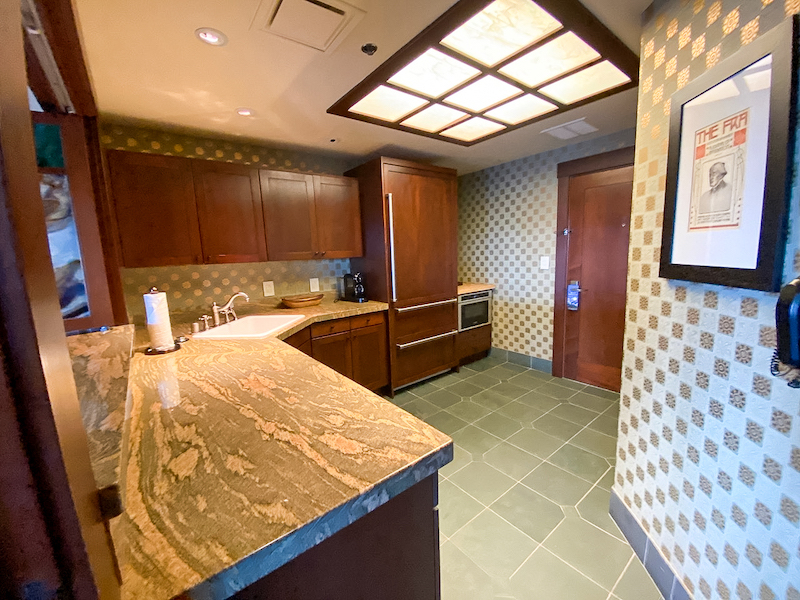 Off one side of the entry hall is a half bath; and on the other a guest bedroom minus a full bath.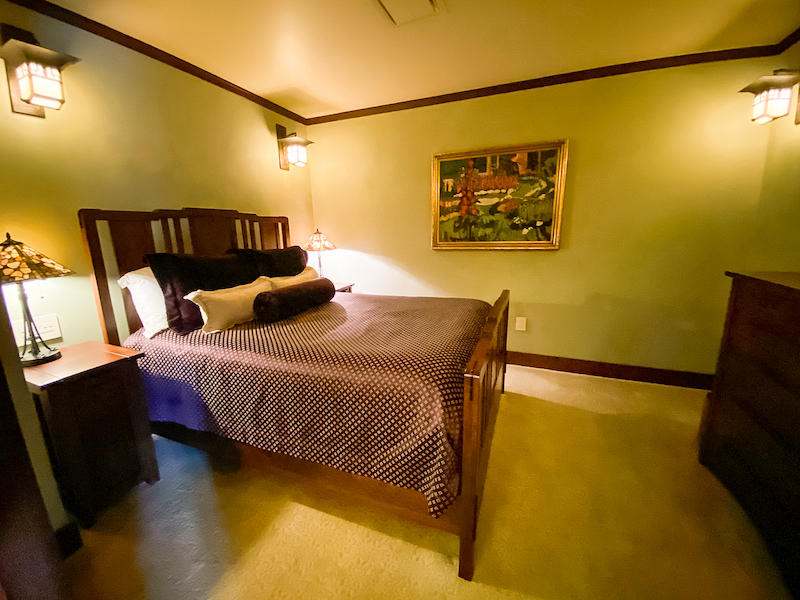 My favorite aspect of the suite is its outdoor space with a terrace spanning the entire length of the suite as well as a gem of an eating porch (even an outdoor fireplace!) perfect for al fresco dining. And even more perfect is the superlative view of the resort's pools and California Adventure park.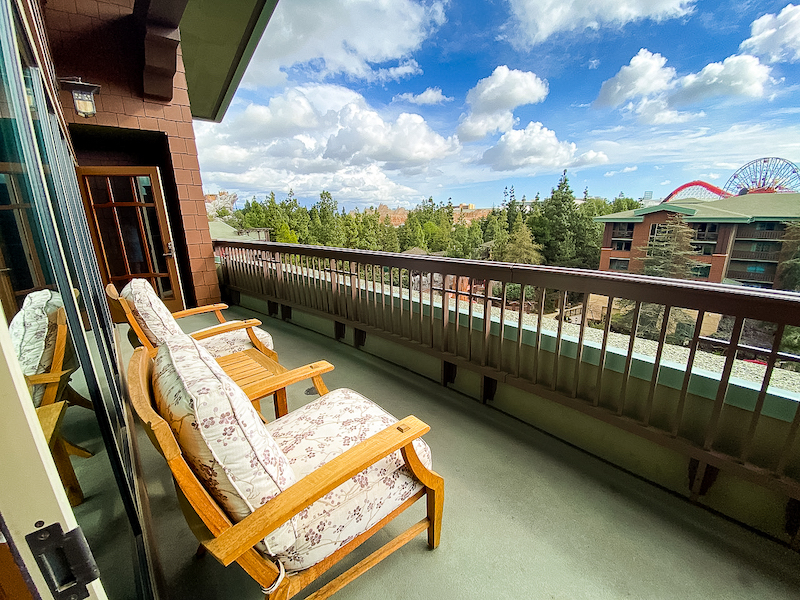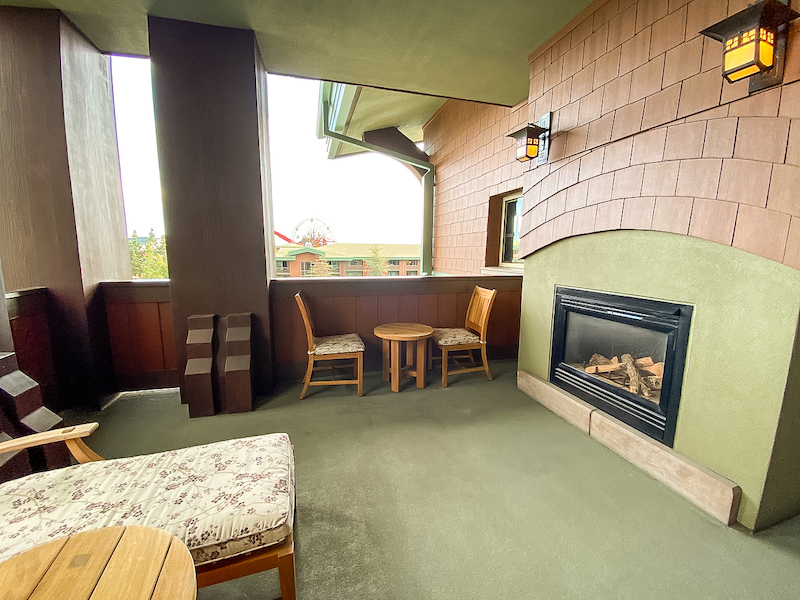 The master bedecked in eggplant hues and furnished with a king bed, easy chair, desk, bureau, and oversized TV.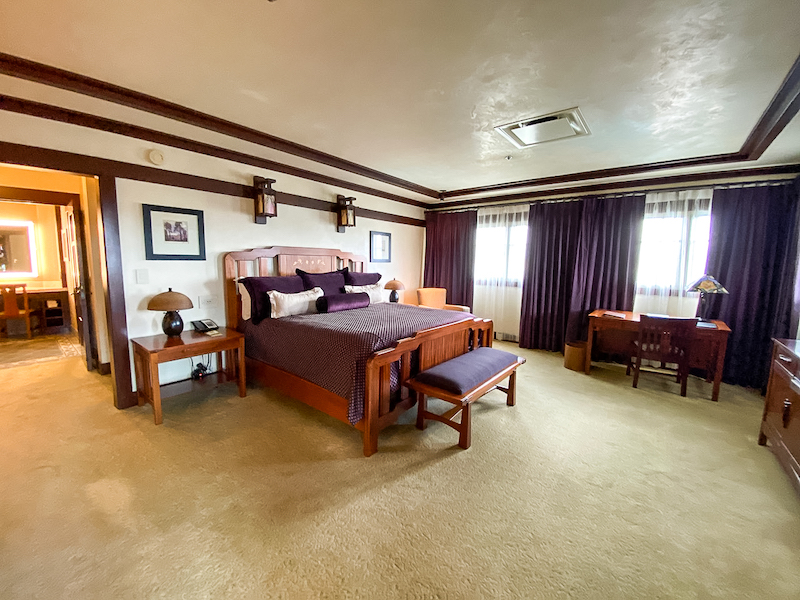 Pass on through a small walk-in closet where a vanity area divides a two-part master bath: on one side is a single sink, whirlpool tub, bidet, and commode; on the other side an oversized marble shower, single sink, and a separate commode area, all enhanced with Carrera marble and mosaic flooring.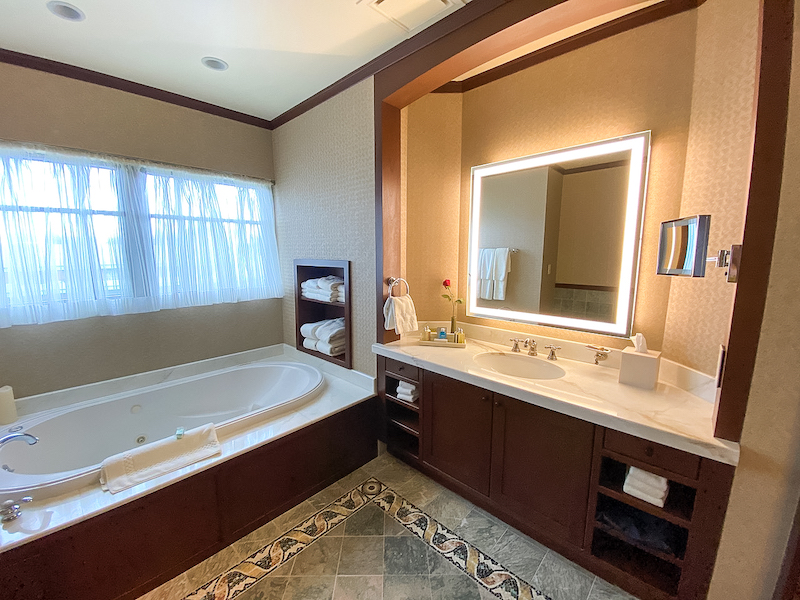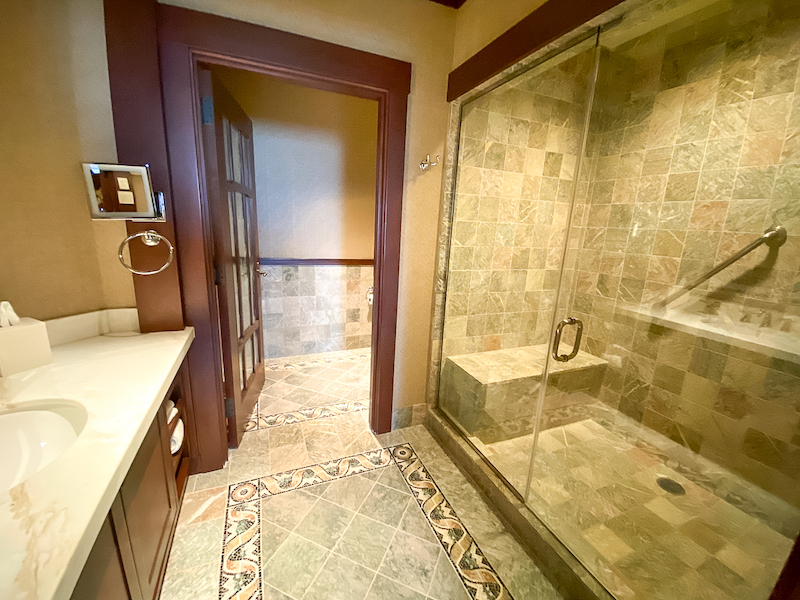 An additional bedroom with two queen beds can be added to make a 3-bedroom suite sleeping eight guests. View Disney's Grand Californian Hotel's Mt. Whitney Suite on the Glass Slipper Concierge YouTube channel!
Cara Goldsbury is the author of The Luxury Guide to Walt Disney World Resort. She is Chief Executive Concierge at Glass Slipper Concierge and has appeared as a leading Disney expert on two Travel Channel specials, Disney Splurge! and Disney Royalty. She has also been cited numerous times in national news articles, in such notable publications as The New York Times and Forbes Traveler, as an expert on the Walt Disney World® Resort.
Comments
Posted on Aug 14 by .(JavaScript must be enabled to view this email address):
How many rooms does this suite have
Posted on Aug 15 by .(JavaScript must be enabled to view this email address):
Hello Elizabeth! This is a 1-bedroom suite that has the option for a 2nd
connecting bedroom if available. Please let us know at Glass Slipper Concierge if we can be of help in obtaining a suite like this for you while planning your magical Disneyland vacation. Would love to be of help!
Leave a Comment