Blog
Africa in the Heart of Walt Disney World® Resort
Author: Cara Goldsbury | Comments: 0 | Categories: WALT DISNEY WORLD® DINING
Sanaa is a charmer of a restaurant with the advantage of full-length picture windows overlooking the resort's savanna at Disney's Animal Kingdom Villas - Kidani Village, something not available next-door at Disney's Animal Kingdom Lodge's Jiko restaurant. In the tradition of an African lodge it's as if you are dining under the trees with the rich palette of nature displayed by the basket light fixtures, cement flooring, adobe walls, thatch ceilings, krall fencing, tree trunk posts, and African shield chairs. And for once the lighting is somewhat subdued, overcoming one of my Disney pet peeves.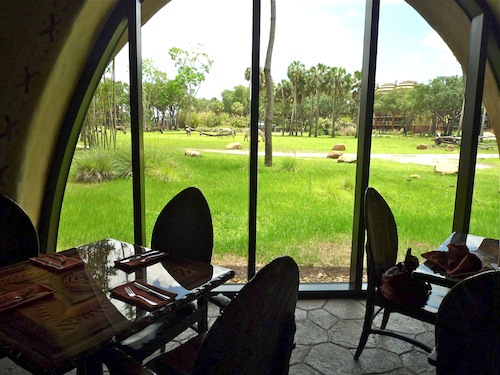 At Sanaa you will find a variety of tastes all vibrating with unusual spices woven into the small but interesting menu. Order a glass or bottle of wine from the restaurant's mostly South African list along with the bread service and your choice of delectable spreads and dips. The appetizer sampler is also a good way to try a bit of everything, all of which includes crispy curried potato and pea samosas with a touch of heat, chunky chana tikki chickpea cakes, and somewhat dry lamb kefta sliders topped with a dab of goat cheese and red peppers all accompanied by mango chutney, cucumber raita sauce, and an "atchara" of green papaya pickled in vinegar. If you want to try a salad or vegetarian dish no need to order the sampler; simply ask for a side serving of whatever you wish, a good choice being the Indian spiced seasonal greens and tomatoes (spinach and mustard greens with a colorful mélange of cherry tomatoes).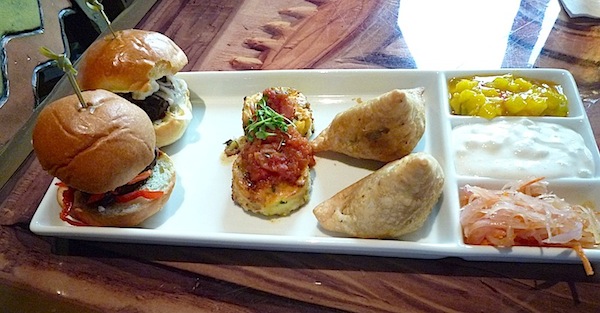 The sustainable fish is seared to a golden brown and prepared in a brothy citrus saffron bath with a bed of crisp seasonal vegetables accompanied by scallops and perfectly plump shrimp; on my last visit the featured fish was a luscious corvine and before that king salmon. Or choose two of five small dishes (butter chicken, spicy Durban chicken or shrimp, bison masala, and sustainable fish with Goan curry) with the curries tasting a bit superior and less sweet than their typical Asian counterparts. Now when it's described as Durban, please beware because the scotch bonnet chilis push it as spicy as it can go!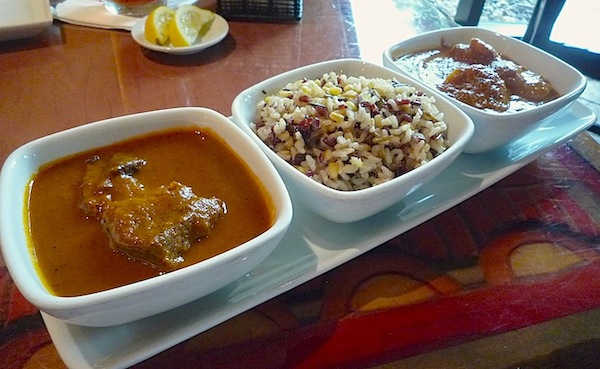 Skip the lamb kefta, more like a hamburger instead of the delicate grilled versions found in most Moroccan restaurants, as well as the lunchtime naan sandwiches, so huge that they are almost impossible to eat even with a fork. A must dessert is the incredible chai cream, now part of a dessert trio also featuring Tanzanian chocolate mousse and carrot halva cake.

CARA'S TIP: Arrive early and request a table facing the wall of windows overlooking the resort's savanna, and while you wait have a drink in the restaurant's tiny gem of a bar.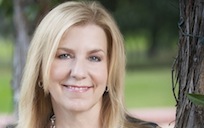 Cara Goldsbury is the author of The Luxury Guide to Walt Disney World® Resort. She is Chief Executive Concierge at Glass Slipper Concierge and has appeared as a leading Disney expert on two Travel Channel specials, Disney Splurge! and Disney Royalty. She has also been cited numerous times in national news articles, in such notable publications as Forbes Traveler, as an expert on the Walt Disney World® Resort.
Comments
There are no comments for this entry yet. Be the first!
Leave a Comment