Blog
A Year of Awesome Walt Disney World Dining
Author: Cara Goldsbury | Comments: 2 | Categories: DISNEY CRUISE LINE , WALT DISNEY WORLD® , WALT DISNEY WORLD® DINING
It's been another great year of awesome meals in and around the Disney parks and at sea on Disney Cruise Line. Here's my lineup for my best dishes of 2014.
Branzino; Ravello, Four Seasons Orlando
A whole Mediterranean seabass, pan seared, stuffed with bunches of rosemary and thyme along with celery hearts (never knew I liked celery hearts!) served with garlicky Borlotti beans. Phenomenal!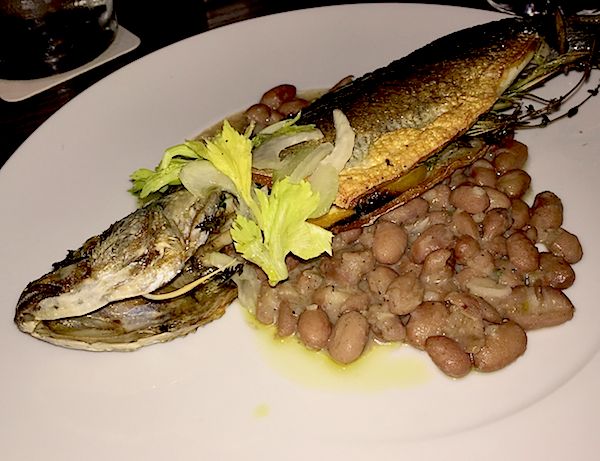 Oak-grilled Blacks Harbour True North Salmon, Flying Fish Café, Disney's Boardwalk Entertainment District
Luscious sustainable salmon, crispy skinned and perfectly pink married to a Vermouth, dill, caper, and butter emulsion for even more flavor with the added crunch of cucumbers from the Epcot Land Pavilion and a topping of Vidalia onions and fennel.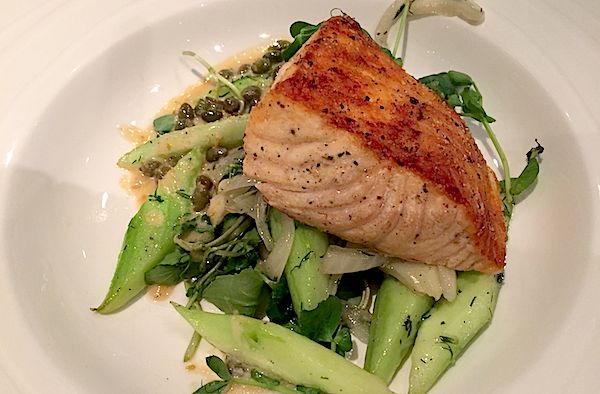 Leek, Fontina, and Truffle-laced Trofie Macaroni & Cheese; Flying Fish Café, Disney's Boardwalk Entertainment District
A side of the restaurant's contemporary version of macaroni & cheese gets my vote for Disney's best, composed of Fontina cheese mixed with tiny trofie pasta laced with leeks and truffles. Delish!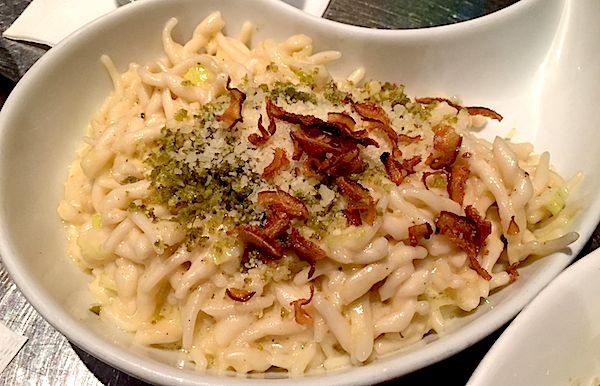 Flaming Lobster on the Spit; Bull & Bear, Waldorf Astoria Orlando
Undoubtedly the most dramatic dish in all of Orlando! A pre-cooked, whole Maine lobster hanging from a spit, rolled out on a cart, and flambéed tableside.
Below the lobster sits crusty bread that absorbs all the butter and liqueur as it drips off the lit lobster, actually one of the best aspects of the entire dish.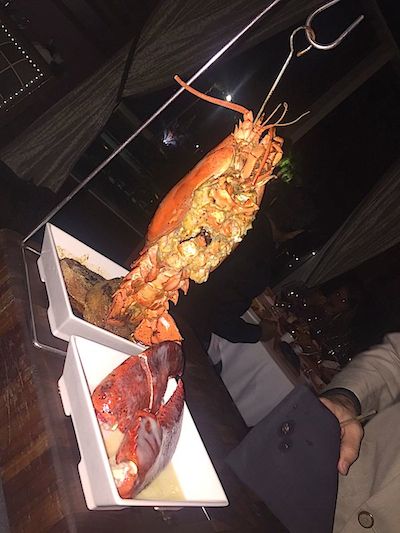 Shellfish Mole; California Grill, Disney's Contemporary Resort
Atop a fragrant cilantro-lime rice sits lobster, scallops, Gulf shrimp, and sweet potatoes drizzled in not-your-typical Mexican mole. California Grill's version is almost Indian in flavor and spices and quite spectacular.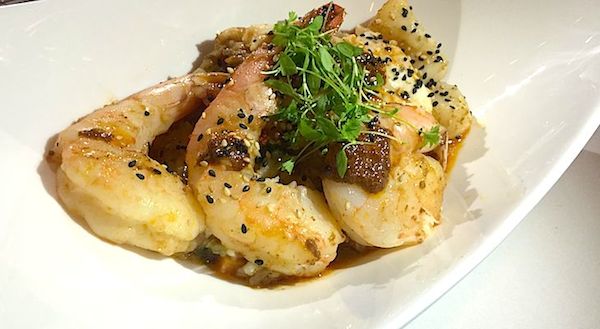 Palo; Disney Fantasy
It's really the entire experience here that wows, but if I had to pick one dish it would be the mascarpone ravioli swimming in a light cream sauce filled with sweet chunks of lobster.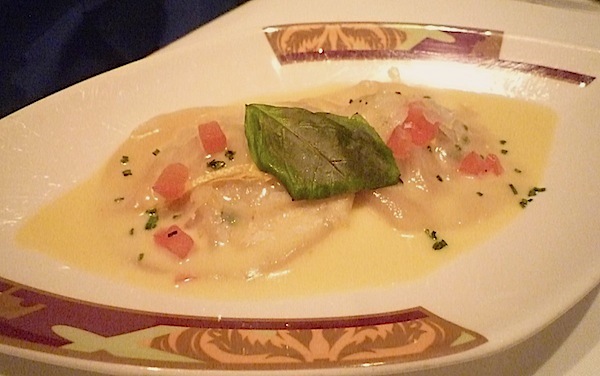 Remy; Disney Fantasy
Again, it's the entire experience but the king crab topped with salty caviar with a side of crabmeat and baby radishes served with a mother of pearl spoon was exceptional.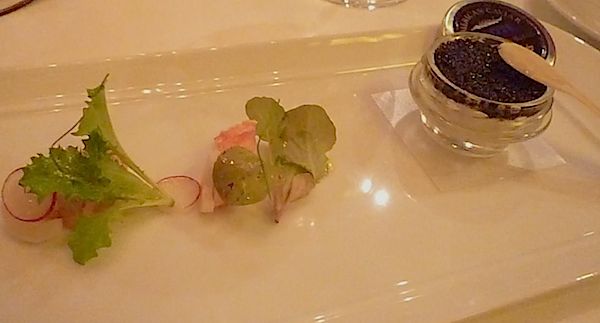 Grilled Colorado Rack of Lamb; Napa Rose, Disney's Grand Californian Hotel® & Spa
Thick, beautiful lamb chops rubbed with Provencal herbs beneath which is a pool of Scarlet Nantes carrot puree rich with butter and cream and Cabernet jus studded with poached whole radishes and flavorful artichoke bottoms.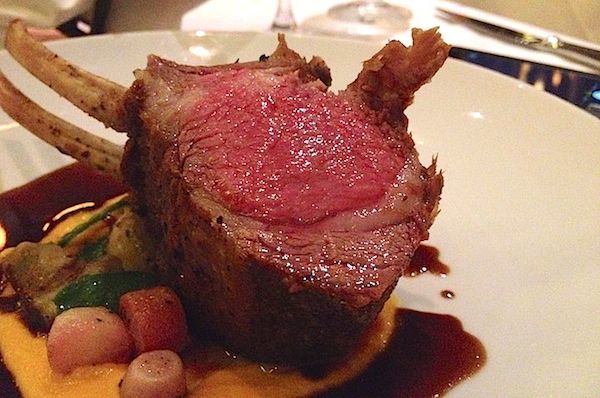 Club 33; Disneyland® Park
A breakfast at Club 33, Disneyland's newly renovated private club, was memorable not so much for the food, although a special breakfast meal of eggs benedict was awfully nice, but for the atmosphere and the company of a great group of my Disney peers.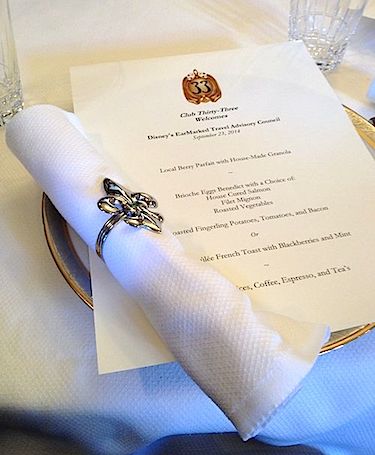 Let Us Help You in Planning an Extraordinary Luxury Disney Vacation!
Our expert Glass Slipper Concierge® travel advisors' unrivaled knowledge of Disney Destinations can only be matched by their passion for delivering white-glove service. We're committed to personalizing a completely unique, luxury Disney vacation experience that surpasses every expectation for each of our clients. Please submit an online consultation request to begin.
Cara Goldsbury is the author of The Luxury Guide to Disney Vacations and The Luxury Guide to Walt Disney World Resort. She is Chief Executive Concierge at Glass Slipper Concierge®, a travel agency specializing in Disney vacations, and has appeared as a leading Disney expert on two Travel Channel specials, Disney Splurge! and Disney Royalty. She has also been cited numerous times in national news articles, in such notable publications as Forbes Traveler, as an expert on the Walt Disney World® Resort.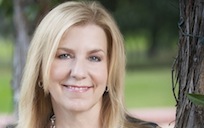 Comments
Posted on Mar 18 by .(JavaScript must be enabled to view this email address):
Wow, the Shellfish Mole at California Grill looks and sounds so yummy! I know what I'll be ordering when we're there in July. :o)
Posted on Mar 19 by .(JavaScript must be enabled to view this email address):
It was quite yummy, although I think it may have been a seasonal specialty. I'll keep my fingers crossed for you that they have it on the menu in July!
Leave a Comment