If someone had told me that Southern country cooking would be my favorite new cuisine at Disney Springs™, I would have begged to differ. But sure enough, Chef Art Smith's Homecomin' is one restaurant that stands out from the crowd of newbies. Serving local, farm-sourced ingredients in a cozy, welcoming setting right on the "Springs," it's one place that I will more than likely visit with each trip to Walt Disney World® Resort.
Opt to dine in the bar, the dining room, or, if the weather is beautiful, on the screened porch overlooking the water. The wait staff, dressed in jeans and blue-and-white gingham shirts, is super friendly and seem proud of what they are serving, as they should be.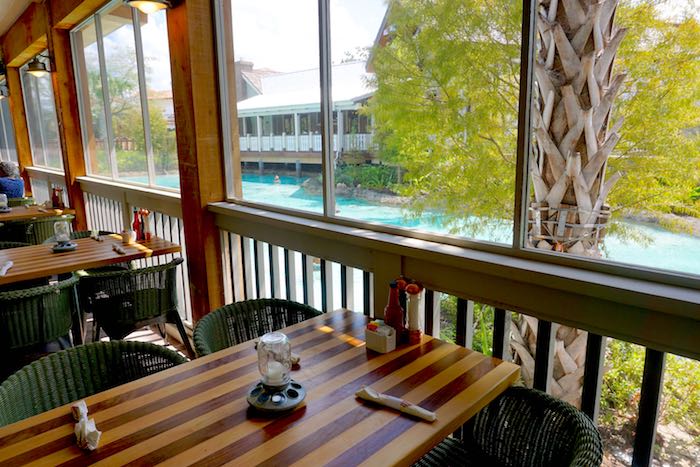 Starters here are pretty darn amazing. I couldn't get enough of the Jasper Board with its assortment of pimento cheese (the best!), buttery crackers, smoked sausage, thinly shaved dry-cured ham, bread and butter pickles, and savory, spicy/sweet candied pecans. All are made in-house except for the ham, which comes from Tennessee.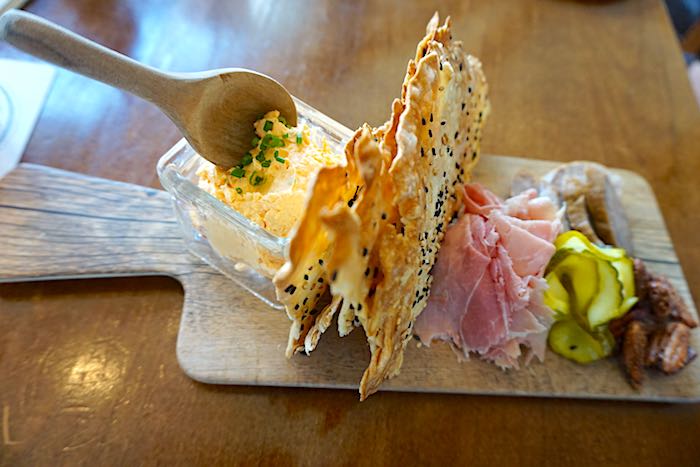 And can we talk about the fried green tomatoes? Here they have a new twist. Lightly breaded then fried, topped with shaved Tasso ham, on a bed of watercress and arugula, all drizzled with remoulade—truly phenomenal!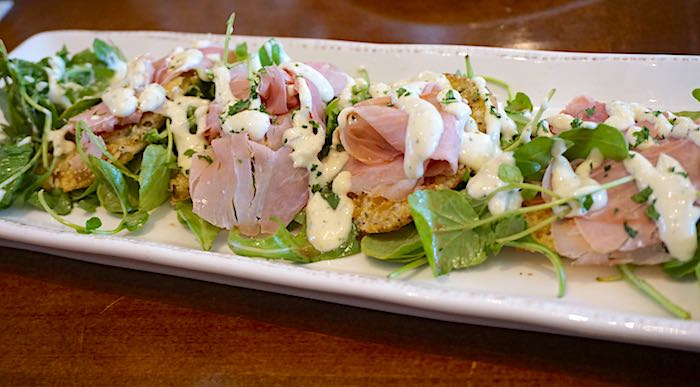 You just have to order the legendary fried chicken—no more said (Just kidding. I always have more to say!). This is seriously great chicken, buttermilk-brined for 24 hours, then crispy fried to perfection. Add to that a sprinkle of the restaurant's house-made hot sauce and yummy biscuits spiked with just a touch of cheddar cheese; it was love at first sight.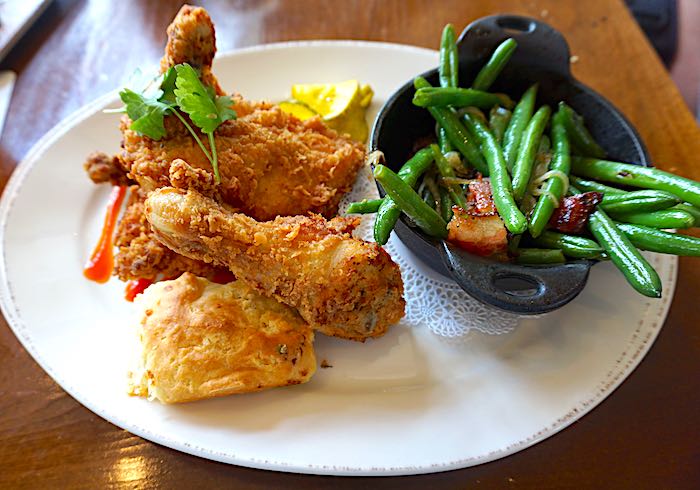 Pan-seared shrimp in a chunky tomato and Tasso ham "gravy" atop creamy grits produce quite delicious results, but almost too rich. The fish-of-the-day entrée wasn't as successful—just too much going on with fresh grouper smothered in a creamy aioli sauce atop sweet kale and collard greens.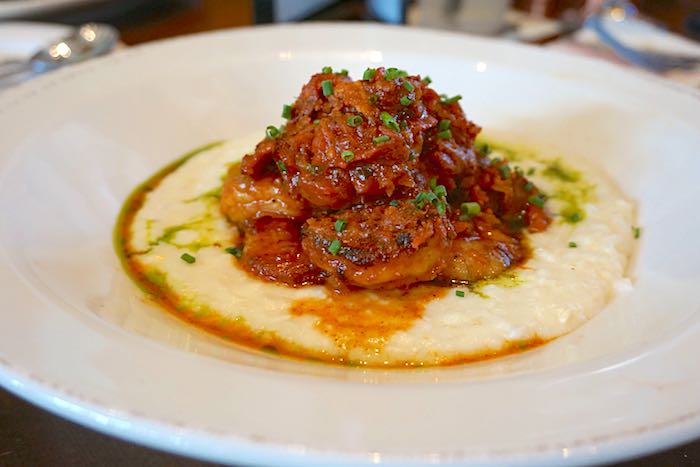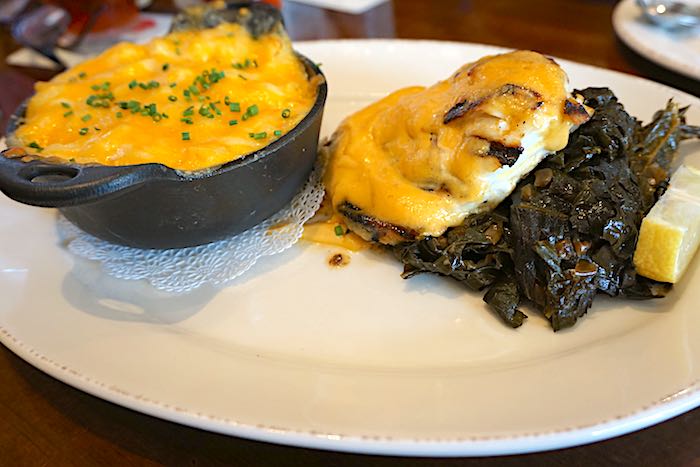 Side choices are plentiful, but what promised to be delicious mac and cheese was a bit bland. The snap green beans are the ticket here, sautéed with fried onions and bacon, and served in a tiny iron skillet. While the hummingbird cake is the restaurant's signature dessert, and it did look fabulous, I can't recommend enough a basket of fried cake mini donuts, orange-flavored in brown sugar, and served with a spiced cane syrup dipping sauce. What more can I say? That is until I head back to try the deviled eggs, the braised short ribs, . . .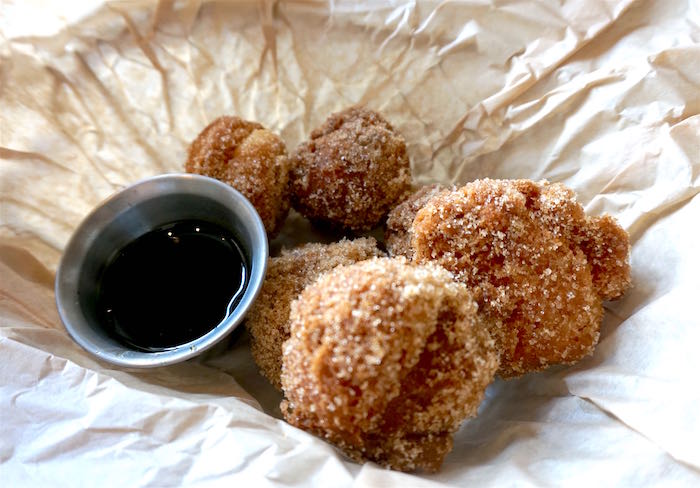 Let Us Help You in Planning an Extraordinary Luxury Disney Cruise!
The expert travel advisors at Glass Slipper Concierge® will work with you to create the perfectly planned Disney cruise of a lifetime, making sure nothing is left to chance. Please submit an online consultation request to begin.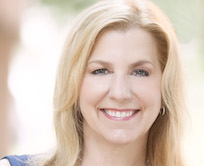 Cara Goldsbury is the author of The Luxury Guide to Disney Vacations and The Luxury Guide to Walt Disney World Resort. She is Chief Executive Concierge at Glass Slipper Concierge®, a travel agency specializing in selling Disney vacations, and has appeared as a leading Disney expert on two Travel Channel specials, Disney Splurge! and Disney Royalty. She has also been cited numerous times in national news articles, in such notable publications as Forbes Traveler, as an expert on the Walt Disney World® Resort. Visit her Luxury Travel & Life blog at CaraGoldsbury.com.