Meet Marlene Patrick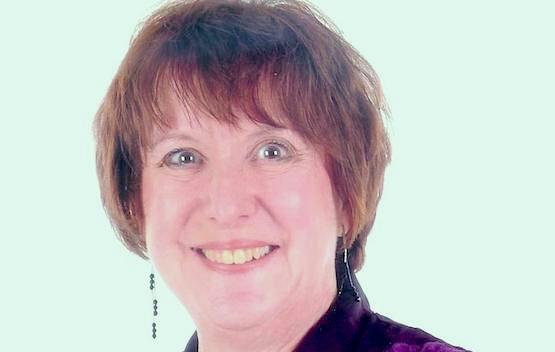 Specialties:
Walt Disney World® Resort; Disney Cruise Line; Disneyland® Resort; Adventures by Disney®; Aulani; Universal Orlando Resort™
Email Address:
.(JavaScript must be enabled to view this email address)
Phone Number:
407-559-1096
My Story:
Marlene has been fascinated by all things Disney for as far back as she can remember. Whenever she arrives at the Walt Disney World® Resort in Florida, she says, "I feel like I'm coming home."
Marlene has traveled to Disney resorts and aboard Disney Cruise Line® by herself, with small children, with teenagers, and with other adults. She has visited during peak times as well as during regular and off-peak times. She's well versed in all the information necessary to help you plan and enjoy the vacation you've looked forward to for so long.
Marlene's clients tell her that when she plans their trips, all they have to do is show up with the travel package in hand that she prepared, and they don't have to worry about a thing so that they can focus on having a great time!
Whatever your Disney dream is, Marlene can make it a reality.
Testimonials:
"Our recent trip to Disney World was absolutely spectacular. The entire experience was amazing and for our Grandson, truly magical. . .A special thank you to Marlene Patrick for coordinating our Disney World trip. It was nice to not worry about the details and everything was taken care of with great professionalism and care to meet (and exceed) or expectations. The guidance, suggestions and details (from experience) on how to navigate the different parks was really helpful. Thanks Marlene from all of us!!"
Walt Matthews, Souderton, PA.
"Recently my husband and I went to Disney World with the help of our magical fairy godmother, Marlene. I cannot possibly begin to sing her praises enough. From the moment I contacted her to after we got home she was always helpful, cheerful, and went above and beyond to make sure we had an amazing Disney vacation…She was an asset I never plan to be without in my future trips. I cannot possibly thank her enough for all she has done for both of us, and I highly recommend her to anyone."

Britney Phillips, Medford, OR
Just wanted to send a thank you to Marlene Patrick, who once again did a fantastic job putting our Disney World vacation together. This was our 2nd booking with Marlene and we truly appreciate all the detail she puts into her tour packaging. Her attention to detail goes above and beyond. We didn' thave to think about much through our stay. Thank you Marlene. You are a true Disney treasure.
Kathi Venn, Douglassville, PA
"Impeccable…you truly were our Fairy Godmother!! Everything fell into place perfectly and I could not have pulled off this dream vacation without you. Your daily itinerary was invaluable. Never could I have planned to perfection everything that you did. Everyone in our family is constantly singing your praises and believe me I will refer anyone who wants to make a trip to Disney to you.

Thank you just doesn't seem enough!!!"
Debbie Hartwig, Cincinnati, OH
"Marlene,
I cannot thank you enough for all of your help with this trip. I have to admit…this was not a vacation I was not particularly looking forward to when we began the planning phase. I really expected it to be a ton of work and felt it was something I just had to do for the kids. Having said that I cannot believe how much fun I had this past week. It was a fabulous vacation and I, as well as the rest of the family, enjoyed every second of it.

We got to experience so much and truly did everything we wanted to. That would not have been possible without your foresight and planning…not to mention your inside tips. It was crazy and hot but we wouldn't change a single thing."
The Pinkin Family, South Windsor, CT