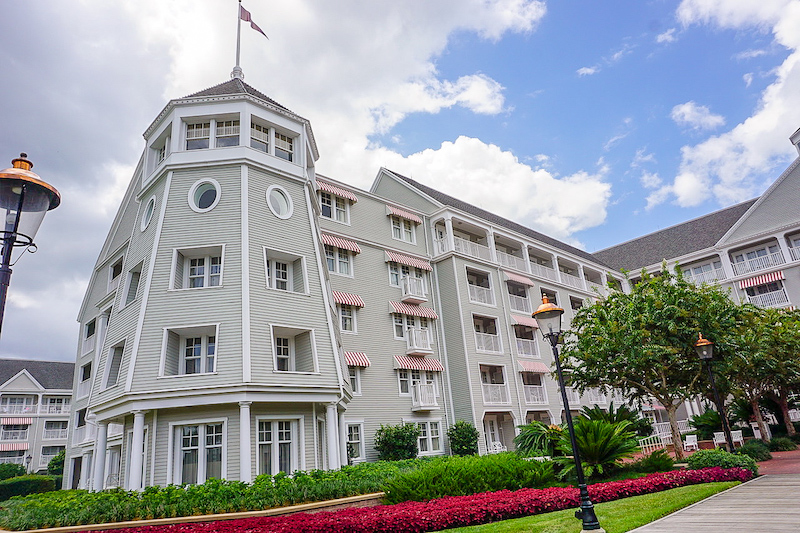 Disney's Yacht Club Resort offers a chic nautical atmosphere with a near-perfect location within walking distance of Epcot®'s International Gateway entrance as well as Disney's BoardWalk and just a short boat ride away from Disney's Hollywood Studios®. And if you're looking for a reasonably priced 2-bedroom suite, on offer are three Turret Two-Bedroom Suites that are just the ticket. Tour Disney's Yacht Club Resort on the Glass Slipper Concierge YouTube channel.
Located on a corner of floors one, two, and three, they come with 1,160 renovated and redesigned square feet with lots of navy and cream colors, hardwood flooring, and plenty of charm. You'll find them very reminiscent of the décor in the Disney Cruise Line staterooms, including a raised bed with storage below in the master.
Off the left of the entry hall is a standard size guest room with two queen beds but with upgraded décor as well as a full bath and patio or balcony. On the opposite side of the foyer is an alcove with a desk and another full bathroom with shower/tub and a single sink.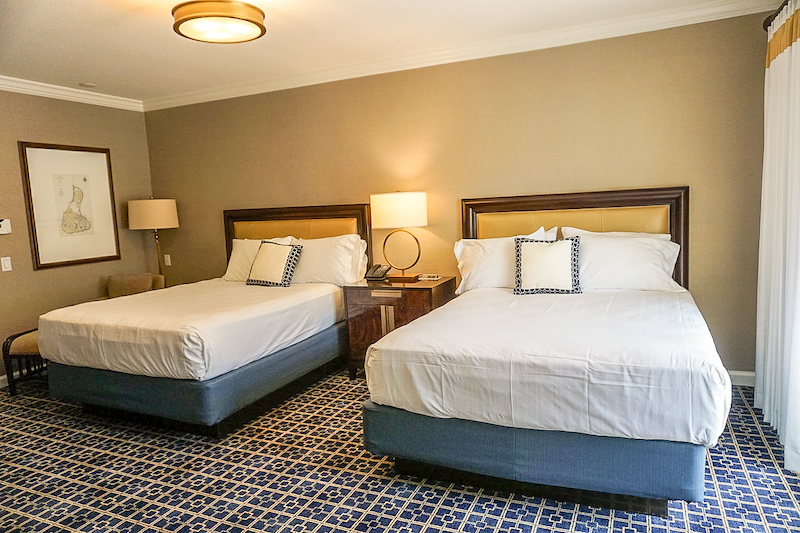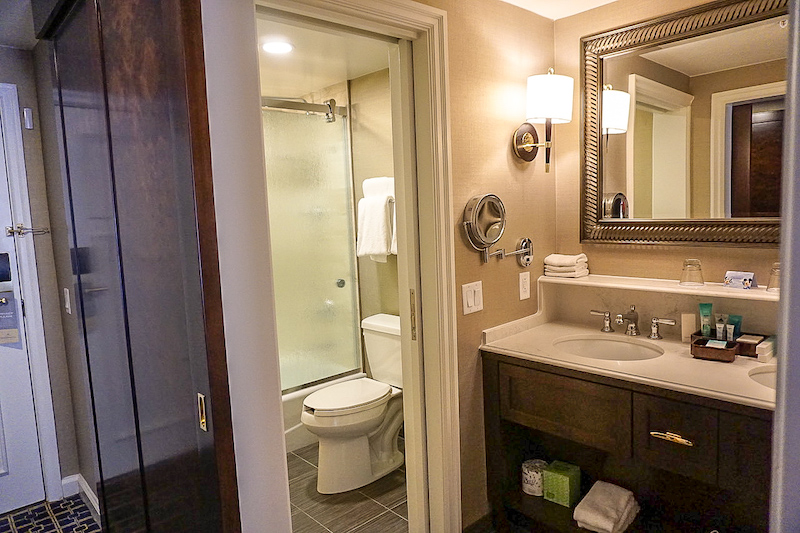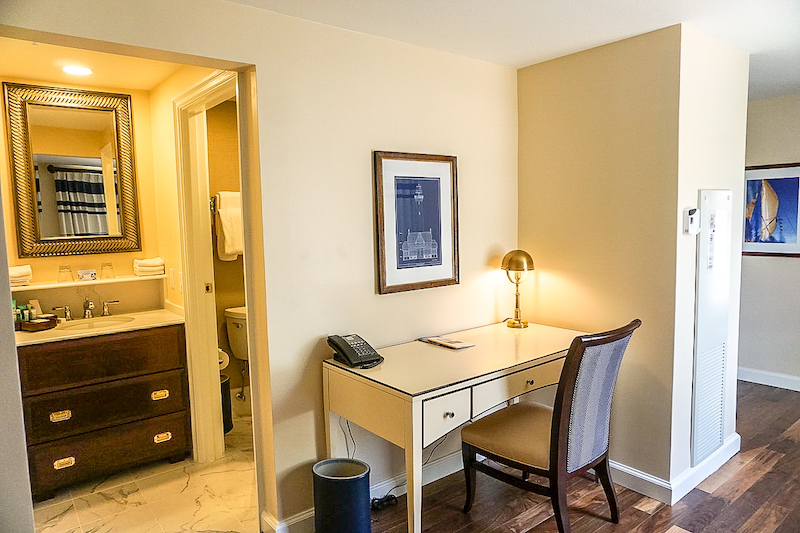 Next up is one of two living areas with sleeper sofa, coffee table, easy chair, desk, credenza with TV, and wet bar.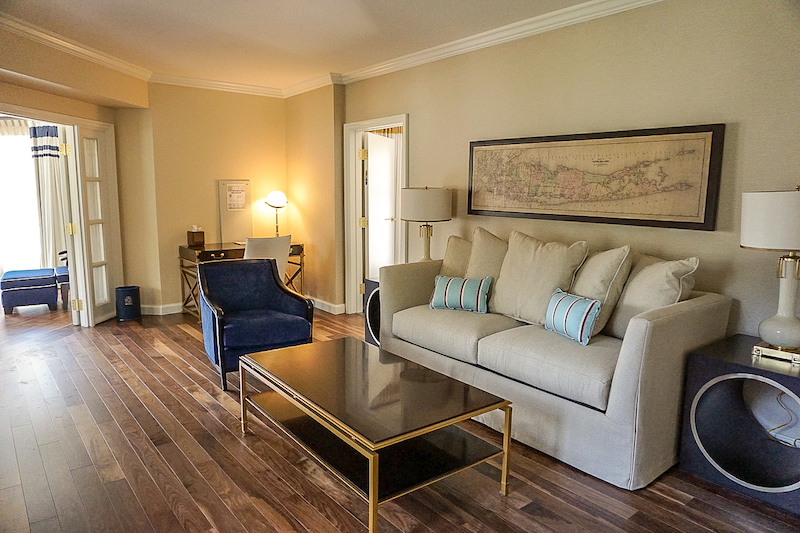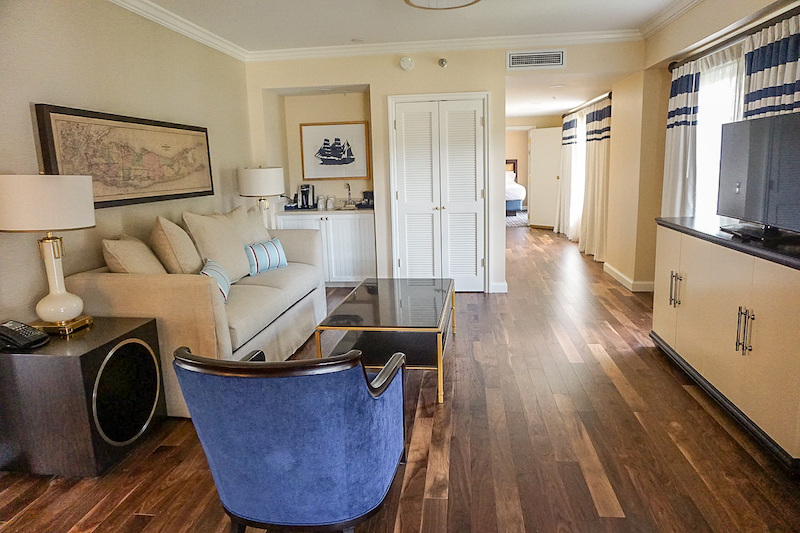 Then everyone's favorite area: a 2nd living area in the bright and sunny turret, beautifully decorated with hardwood flooring, fun navy and cream décor, 4-person table, sofa, and retro-yacht chairs.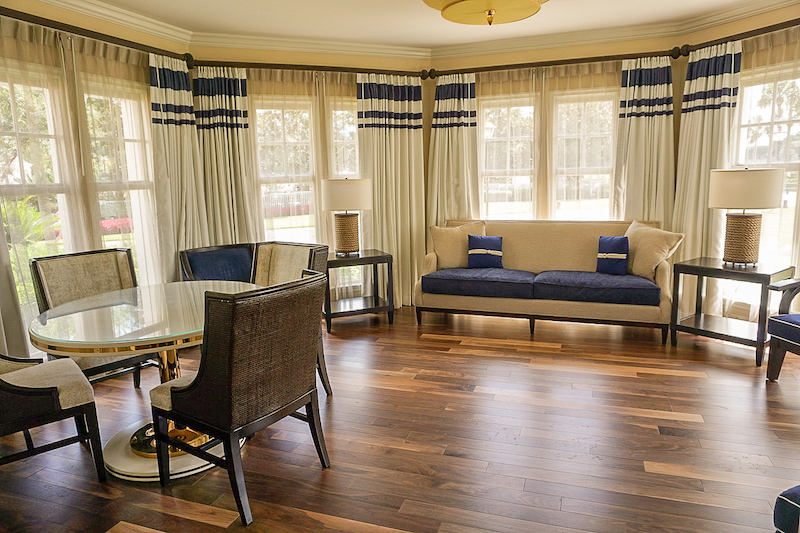 The master has a king bed, easy chair and ottoman, bureau, and TV with a standard-type bath with tub/shower combo.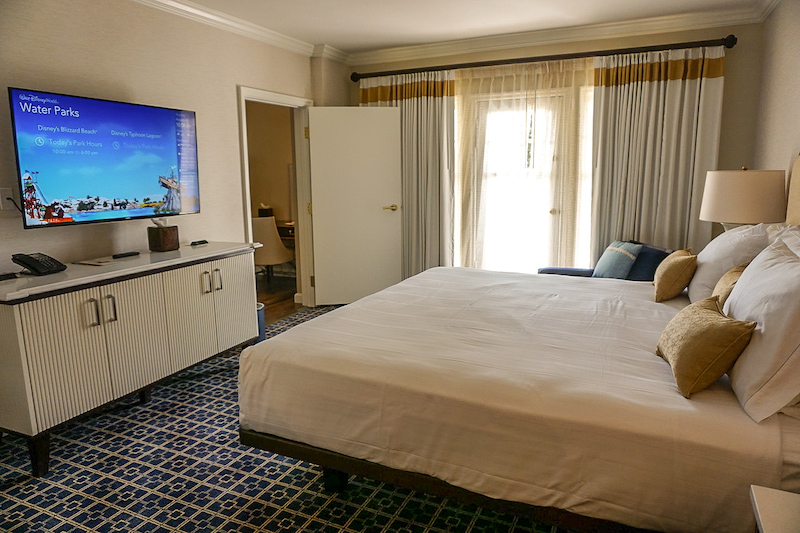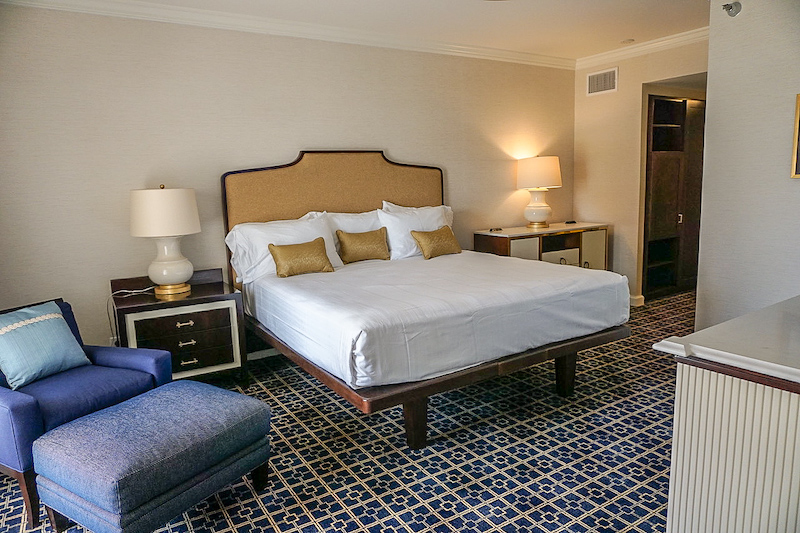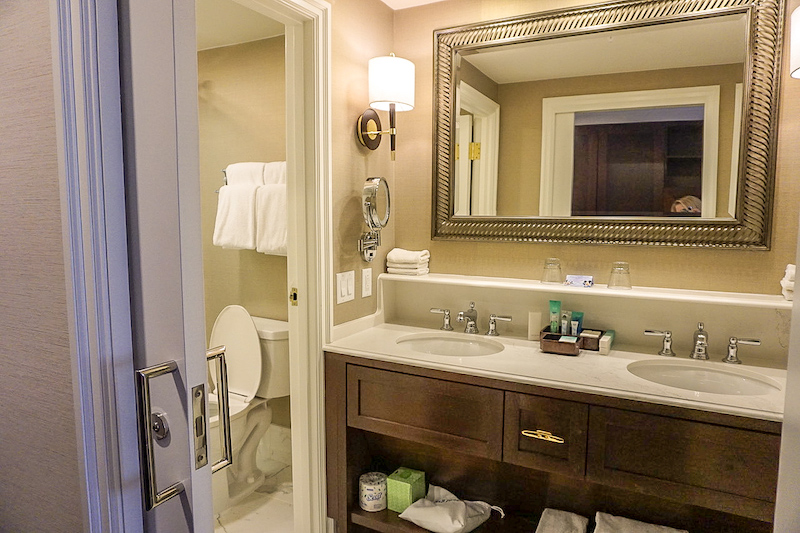 Patios or balconies, depending on the floor, can be accessed off the master as well as the turreted living area (I like the patio option on the 1st floor). Views are of the walkway leading to Disney's Boardwalk and Crescent Lake.
View this suite on the Glass Slipper Concierge YouTube Channel!
Ready to get started on planning your magical Disney vacation? Request a Consultation with Glass Slipper Concierge today!